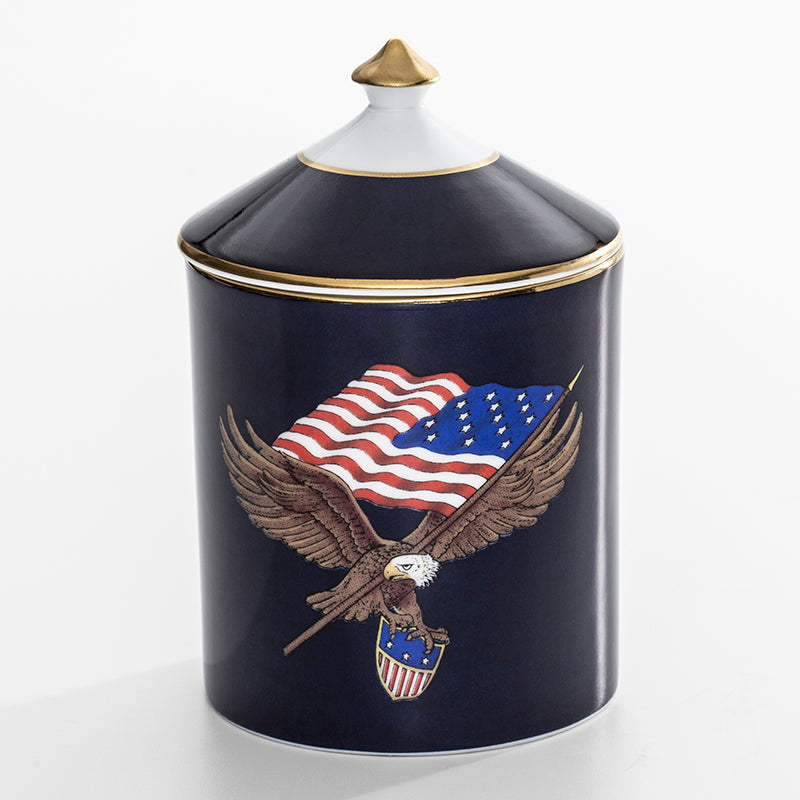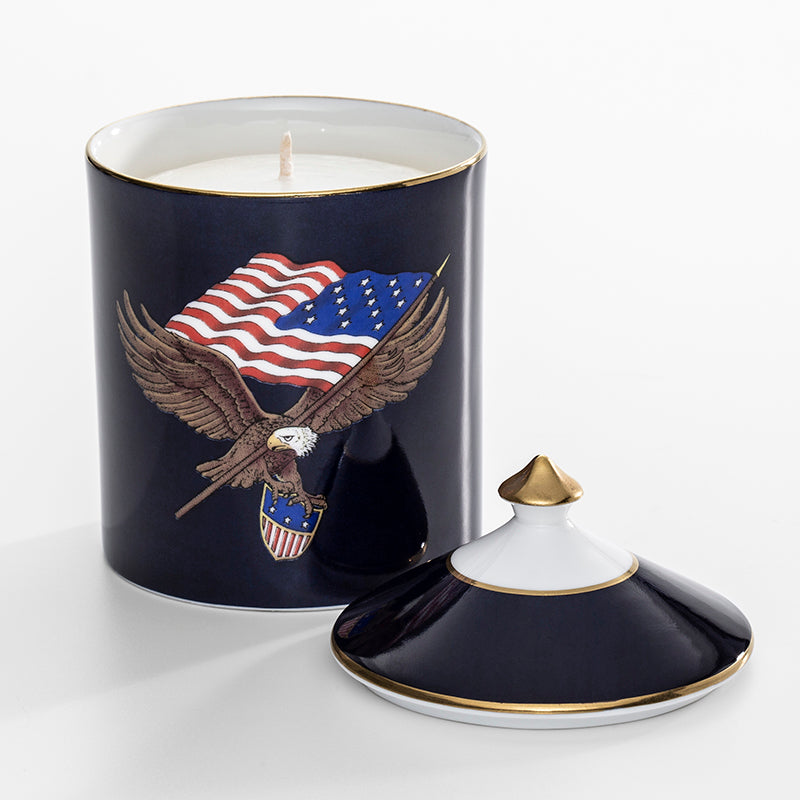 Star Spangled Banner Jasmine Lidded Candle
Description

The perfect gift for any occasion. This Americana inspired candle is a patriotic piece and a luxurious addition to your interior.

Its sumptuous jasmine scent is delicate and serene with notes of citrus and honeyed white petal. The heady aroma will transport you to a sun-drenched summer garden in full bloom.

Gilded with 24ct gold.
Measurements

Diameter 76 mm
Height 110 mm
Star Spangled Banner Jasmine Lidded Candle