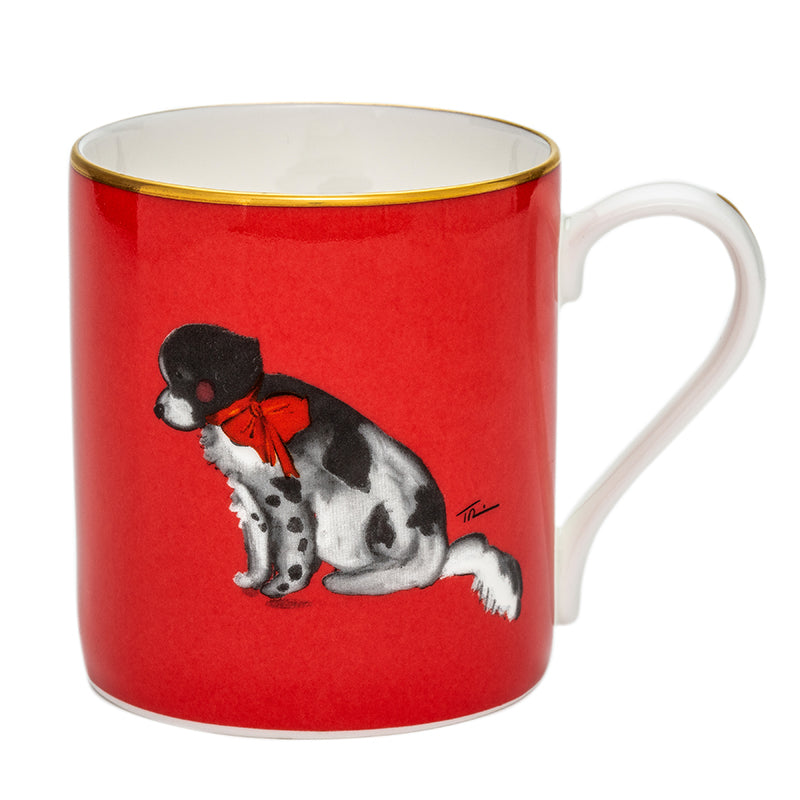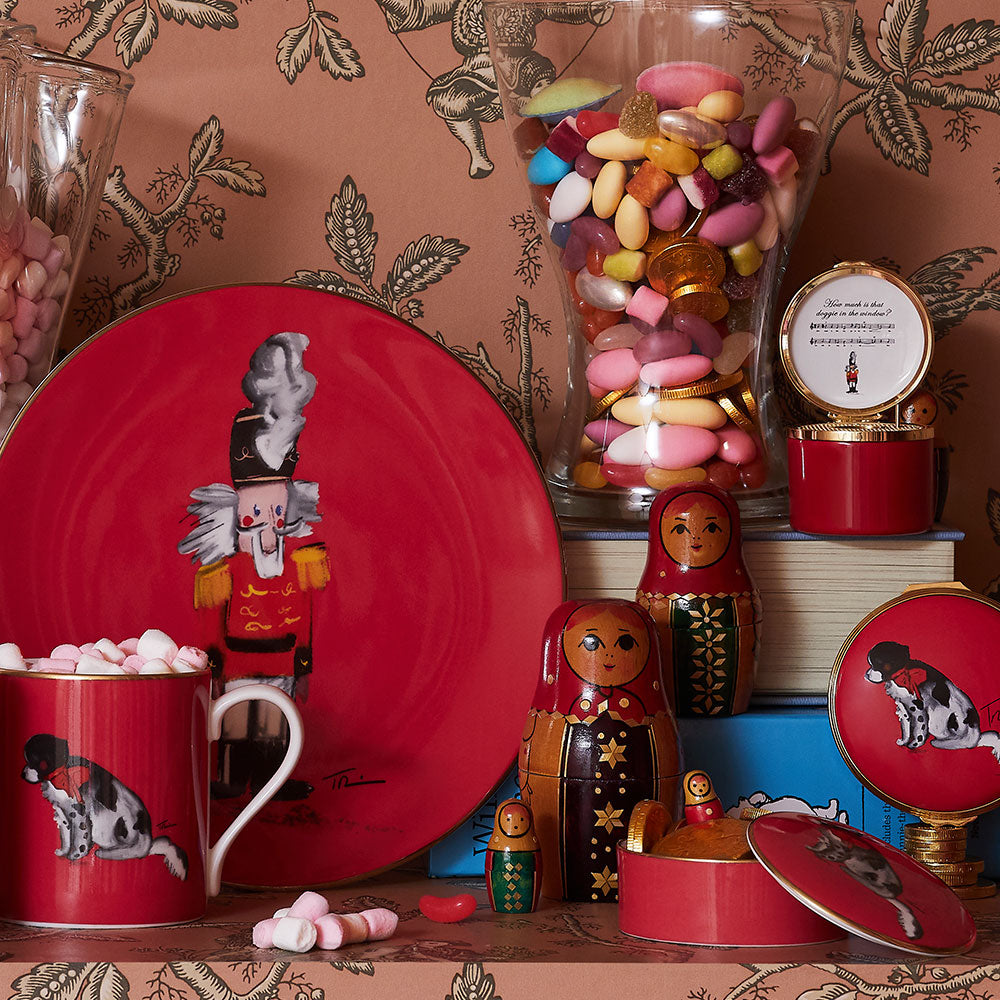 Description

A thoughtful gift for those close to your heart, this fine bone china red mug features the endearing figure of Spotty the dog, Illustrated by New York-based artist Tug Rice.

Crafted from English Fine Bone China, the mug's elegance and translucency are elevated, while its delicate rim allows liquid-to-taste bud interaction, ensuring a full and delightful blooming of tea flavours.

With a capacity of 10 fl oz, this red small tea mug invites you to relish your tea with added refinement, a charming gift for someone special.
Measurements

Height 84 mm
Diameter 76 mm
Width (inc. handle) 110 mm