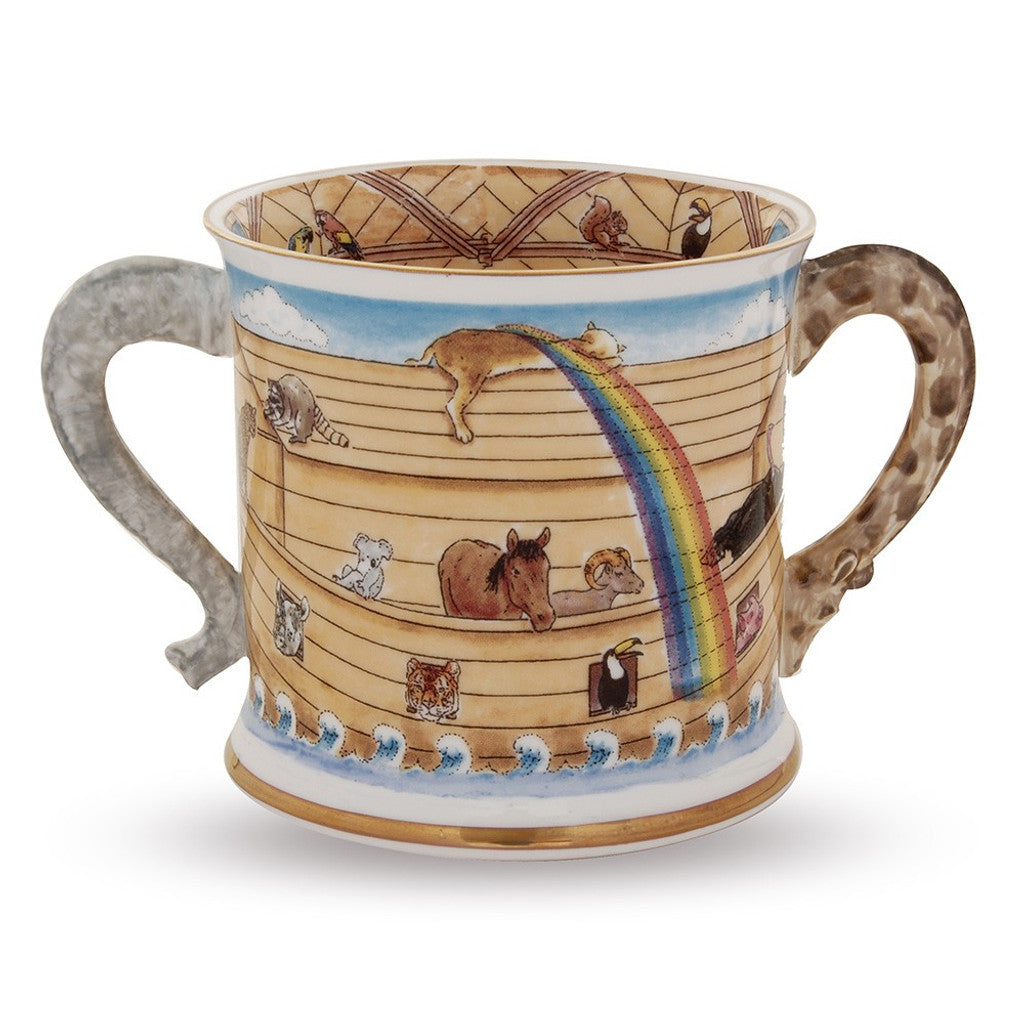 Description

Presenting the Noah's Ark Mug: A cherished gift, perfect for tea moments. Crafted from English Fine Bone China, its timeless elegance ensures quality and longevity.

With a 10 fl oz capacity, this exquisite mug depicts a charming Noah's Ark scene.

Its distinctive two handles playfully mimic an elephant's trunk and a giraffe's neck, adding a delightful touch.

Handcrafted with care by skilled artisans in Stoke-on-Trent, each piece reflects British craftsmanship at its finest.

Its captivating translucency and elegant aesthetic, combined with the premium quality of English fine bone china, maintain the purity of your drink's taste.

A meaningful gift to be cherished, from childhood to adulthood. Crafted with excellence in England, this mug captures the essence of timeless beauty.
Measurements

Height 84 mm
Diameter 76 mm