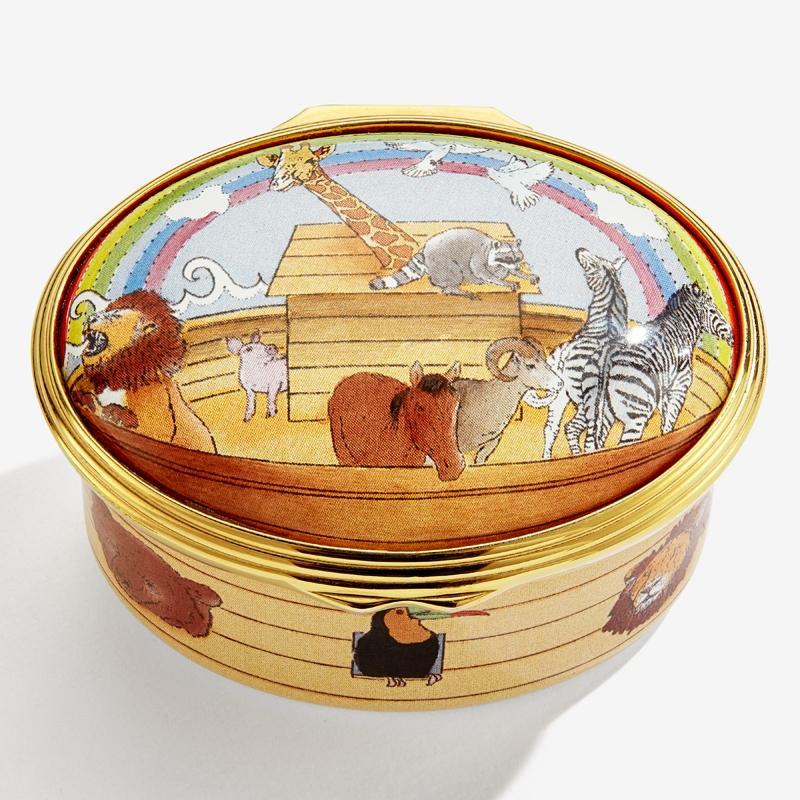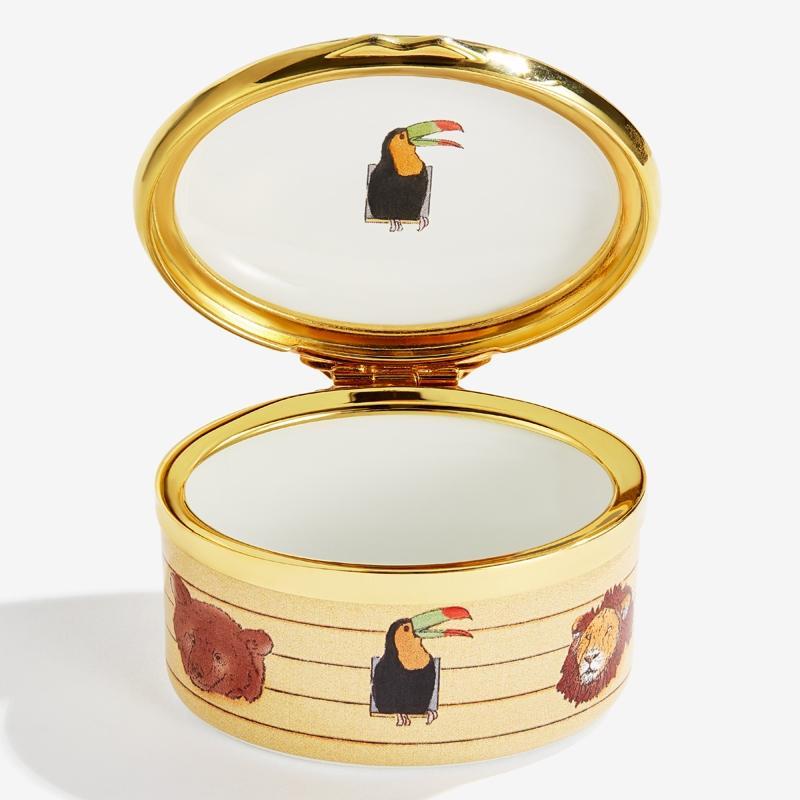 "Noah's Ark All Aboard" Enamel Box
Description

This simply delightful enamel box is a wonderful gift for any child for birthday or Christmas. 

This decorative box adds charm to any child's room, showcasing the timeless tale of Noah's Ark with animals on board and a vibrant rainbow in the sky.

Crafted with meticulous care, the lid features an enchanting illustration of Noah's Ark, replete with all animals gathered, and a radiant rainbow spanning the sky, evoking wonder and imagination.

The vivid detail on this piece creates a captivating, charming impression, and it's a firm favourite with our skilled artists and discerning customers alike.

The option to add your personal message inside makes this gift a cherished memento, holding your wishes for the child's bright future.

Enclosed in our signature packaging, this treasure celebrates the magic of childhood and the craftsmanship that brings it to life.
Measurements

Length 54 mm
Width 42 mm
Height 28 mm
"Noah's Ark All Aboard" Enamel Box