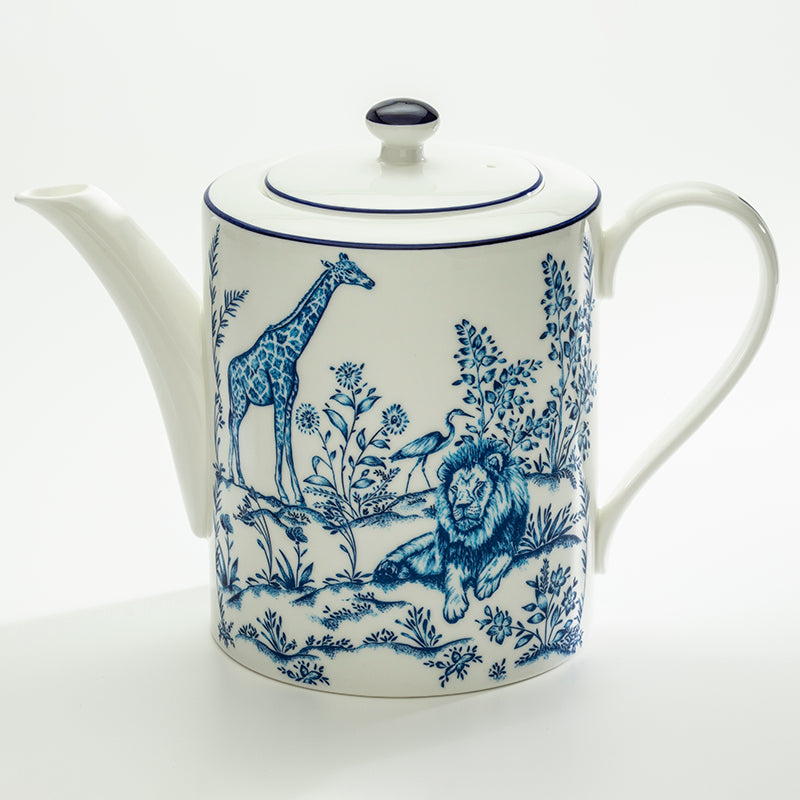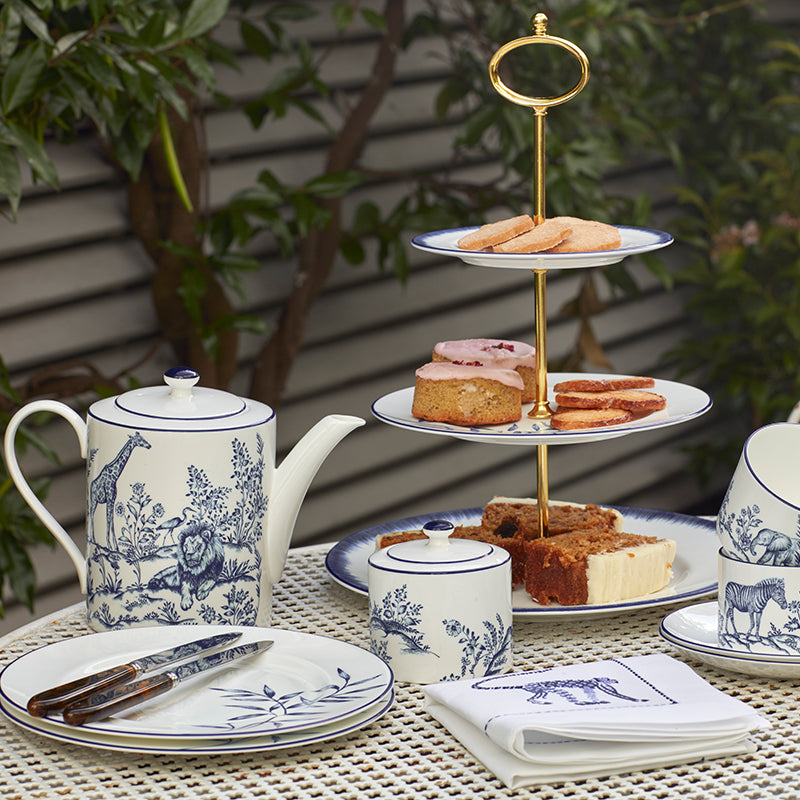 Serengeti Teapot By Nina Campbell
Description

The Serengeti collection is inspired by Nina's love of travel and adventure. Made from English fine bone china, handcrafted in the heart of England.

Bamboo shoots, tall grass, animals of the Serengeti and basketweave illustrations adorn the tea, coffee and dinnerware, which once laid together, makes for an imaginative setting.


Our Serengeti tea pot is ideal for an entertaining afternoon tea with loved ones, where you and your guests share treasured memories and plans to explore and embark on adventures to bucket list destinations.

Measurements
Serengeti Teapot By Nina Campbell