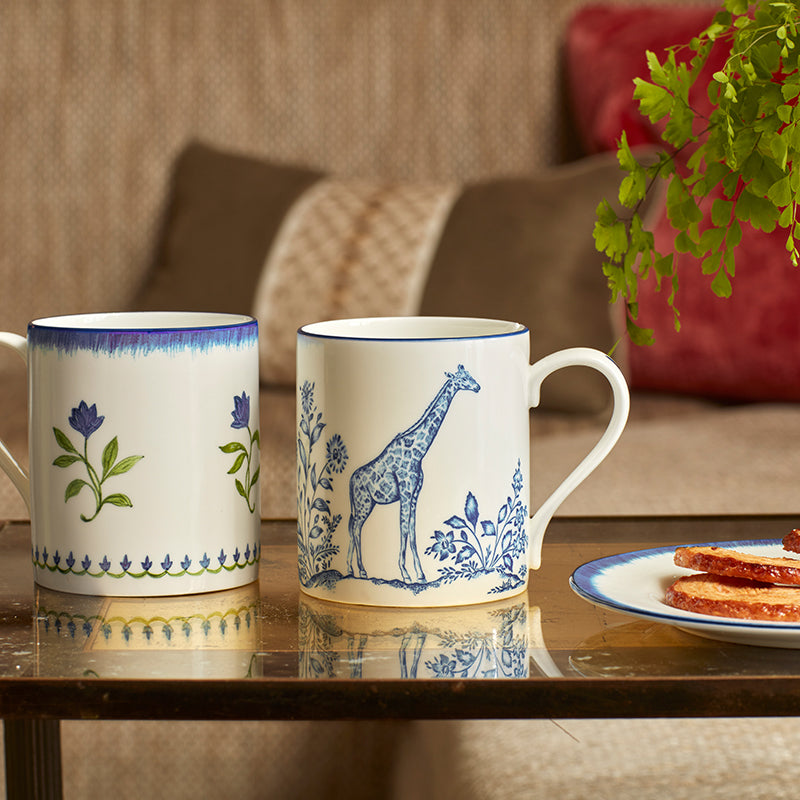 Nina Campbell Marguerite Mug
Description

Inspired by Nina's love of nature, The Marguerite Collection is set upon English fine bone china, entirely handcrafted in Stoke-on-Trent in England, the illustrative designs draw fond memories of dining al fresco on sultry summer afternoons.

This white mug features the Lithodora Diffusa in 'Heavenly Blue', an evergreen plant, which grows in garden borders. Its vivid blue, star-shaped blooms are peppered amongst a mat of leafy green foliage, complemented with a matching blue feathered edge. The perfect addition to your collection.

Handcrafted in Stoke-on-Trent by skilled artisans, this English Fine Bone China mug epitomizes quality.

Its delicate design and exquisite colours pay homage to the meticulous craftsmanship that defines each piece. A true embodiment of elegance, artistry, and the spirit of the Serengeti.

Presented in our signature Halcyon Days box, it's a gift that encapsulates British refinement, making every sip a journey into sophistication.
Measurements

Height 84 mm
Diameter 76 mm
Width (inc. handle) 110 mm
Nina Campbell Marguerite Mug