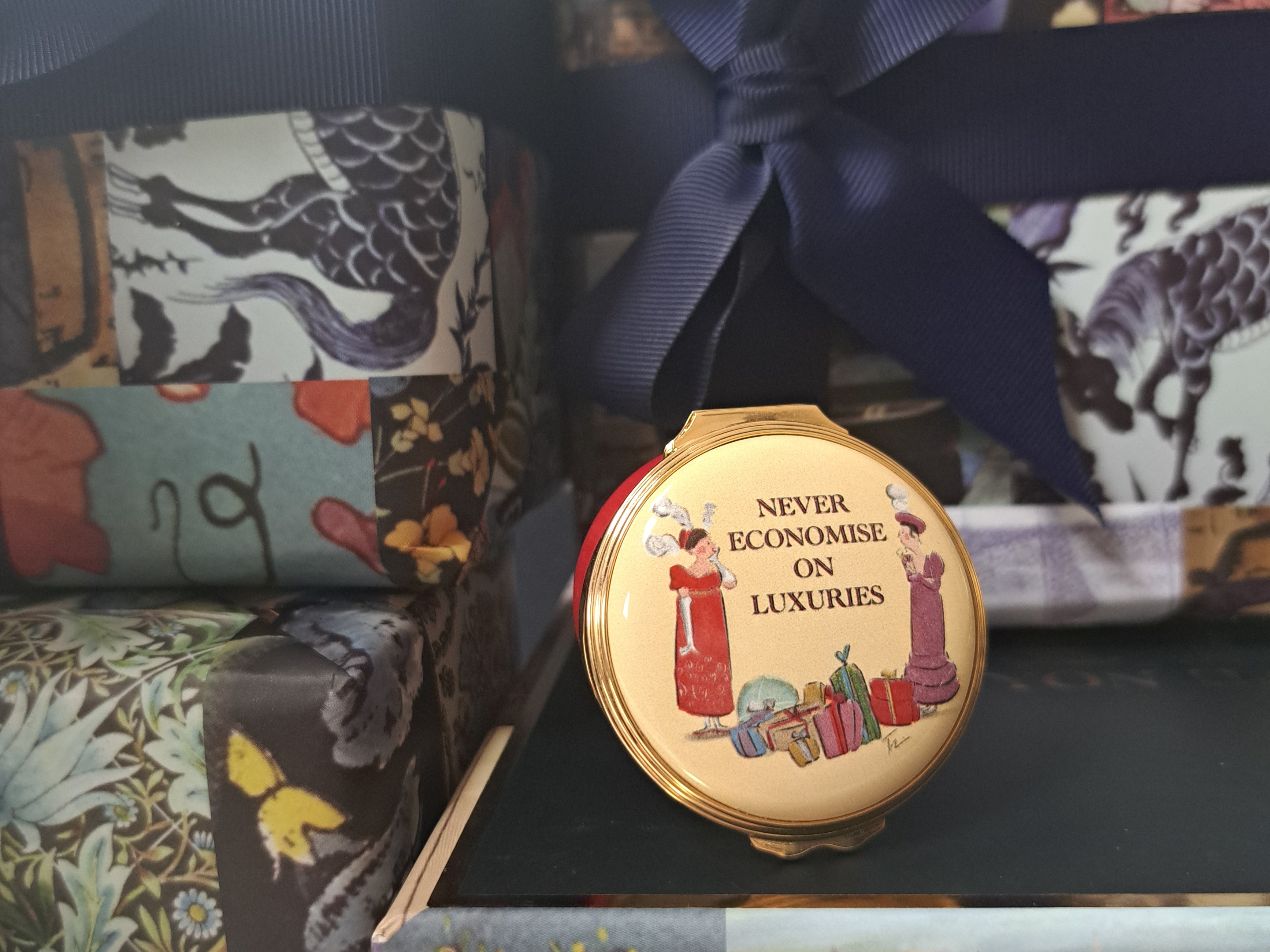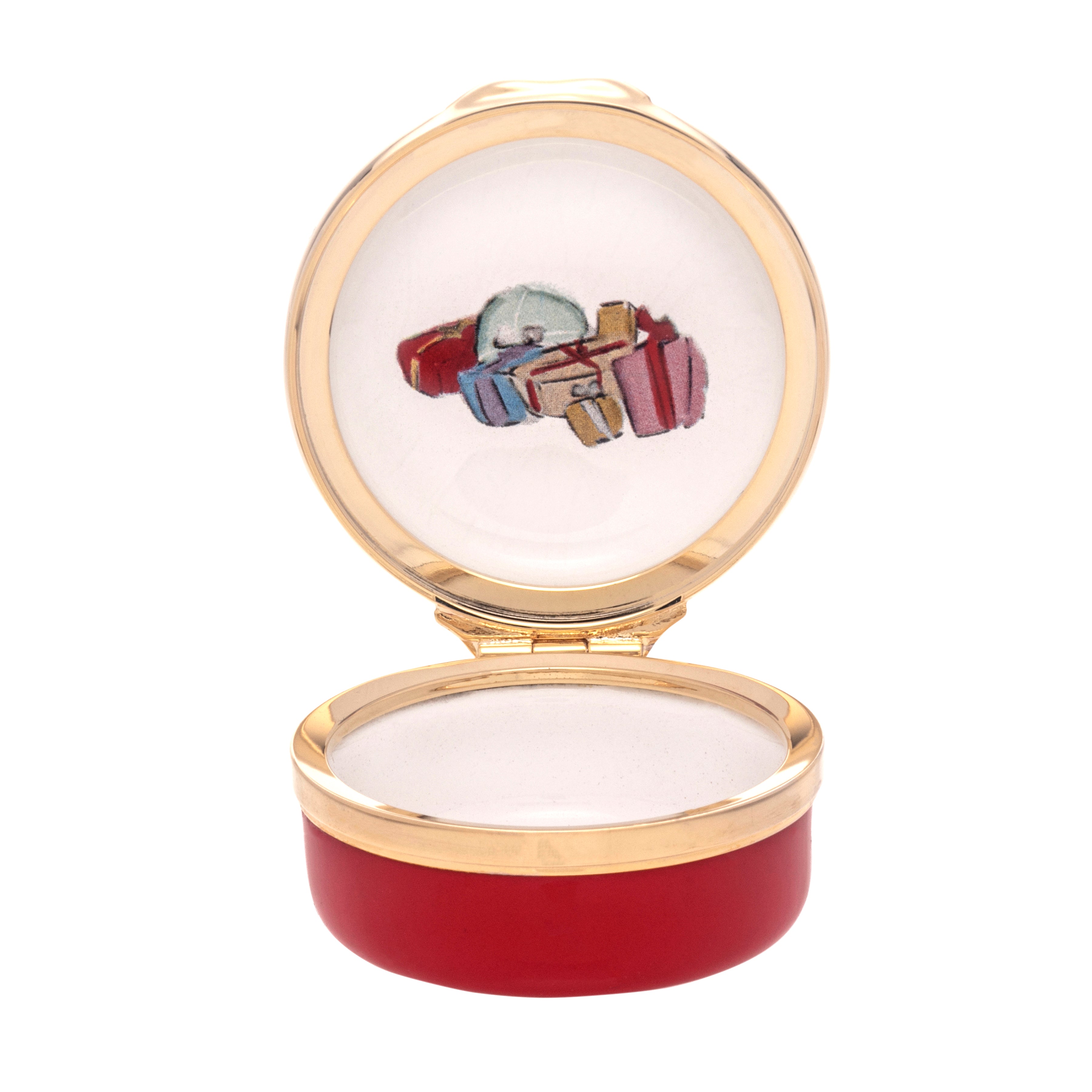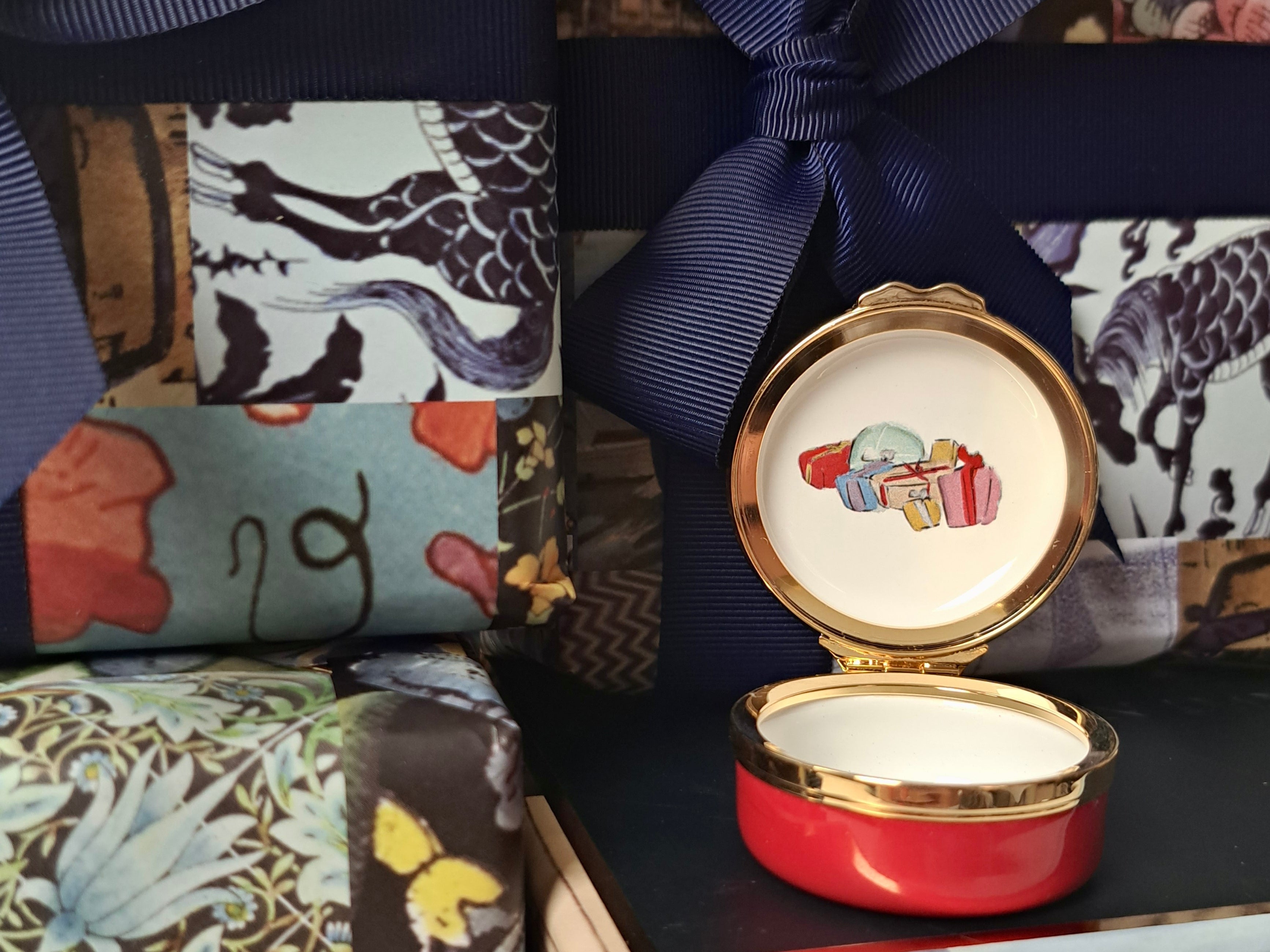 "Never Economise On Luxuries" Enamel Box
Description

A beautiful piece perfect for gifting, artful displays and home decoration.

This message box is inspired by vintage Halcyon Days designs which also featured the saying from author Angela Thirkell: 'Never Economise on Luxuries'.

Here we are happy to release an updated design of this classic box with a playful illustration by Tug Rice.


Presented in our signature Halcyon Days box, it stands as a symbol of exceptional craftsmanship.

Crafted with devotion by skilled artisans in England, each enamel box is a masterpiece. The intricate designs are skillfully brought to life by our artists, who meticulously hand-paint them with enamel paints. 

Handcrafted in England using centuries-old techniques, this box is bound to make a unique gift to be treasured for years to come.

Please allow an extra 4 weeks for personalisation.
Measurements

Diameter 43 mm
Height 20 mm
"Never Economise On Luxuries" Enamel Box