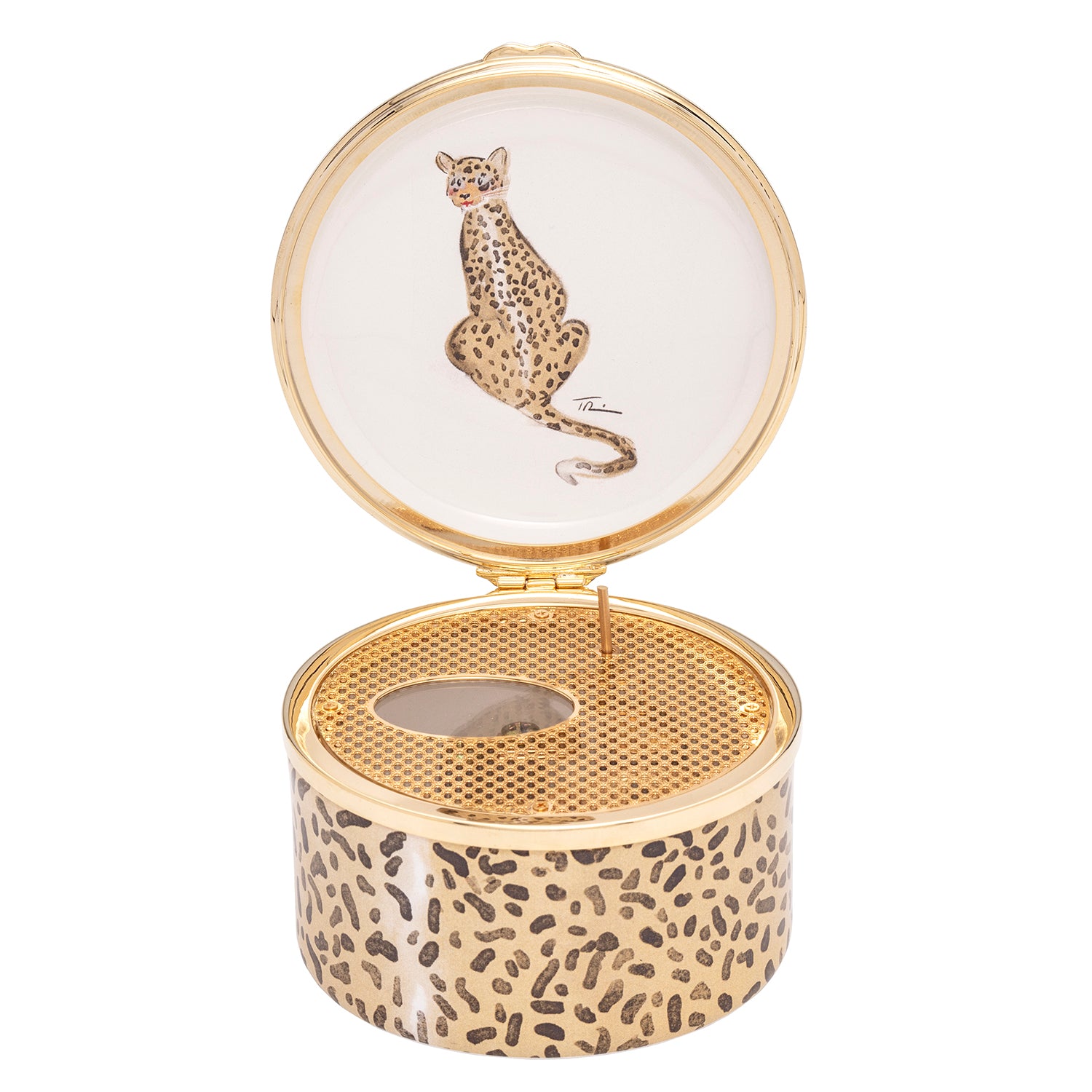 Description

This purringly playful musical enamel has a timeless leopard print design drawn by Tug Rice. Lifting its lid reveals an enchanting depiction of nature's most elegant feline.

Beyond its decorative charm, this musical box enhances rooms with its allure and serves as an elegant home accent.

The box has been crafted in England entirely by hand and holds an intricate musical movement. When wound up, it softly plays 'Alley Cat'.

Housed in our iconic Halcyon Days box, this enamel treasure arrives ready to become a cherished keepsake.

Each enamel box is meticulously handcrafted by a team of dedicated craftsmen in England, reflecting their passion and expertise. Our artists use unique enamel paints to intricately hand-paint the designs, resulting in a masterpiece that combines artistry and craftsmanship in perfect harmony.
Measurements

Diameter 82 mm
Height 50 mm