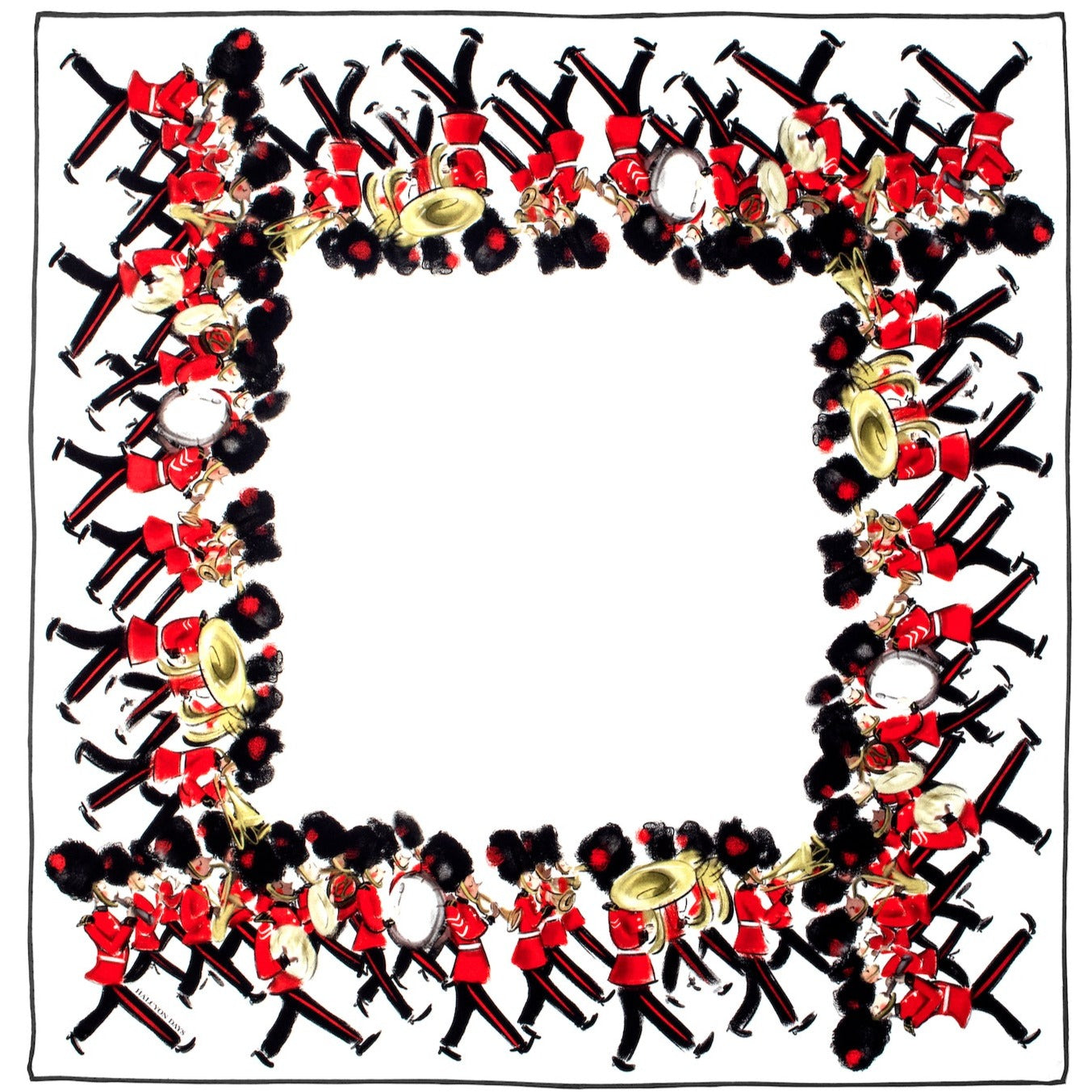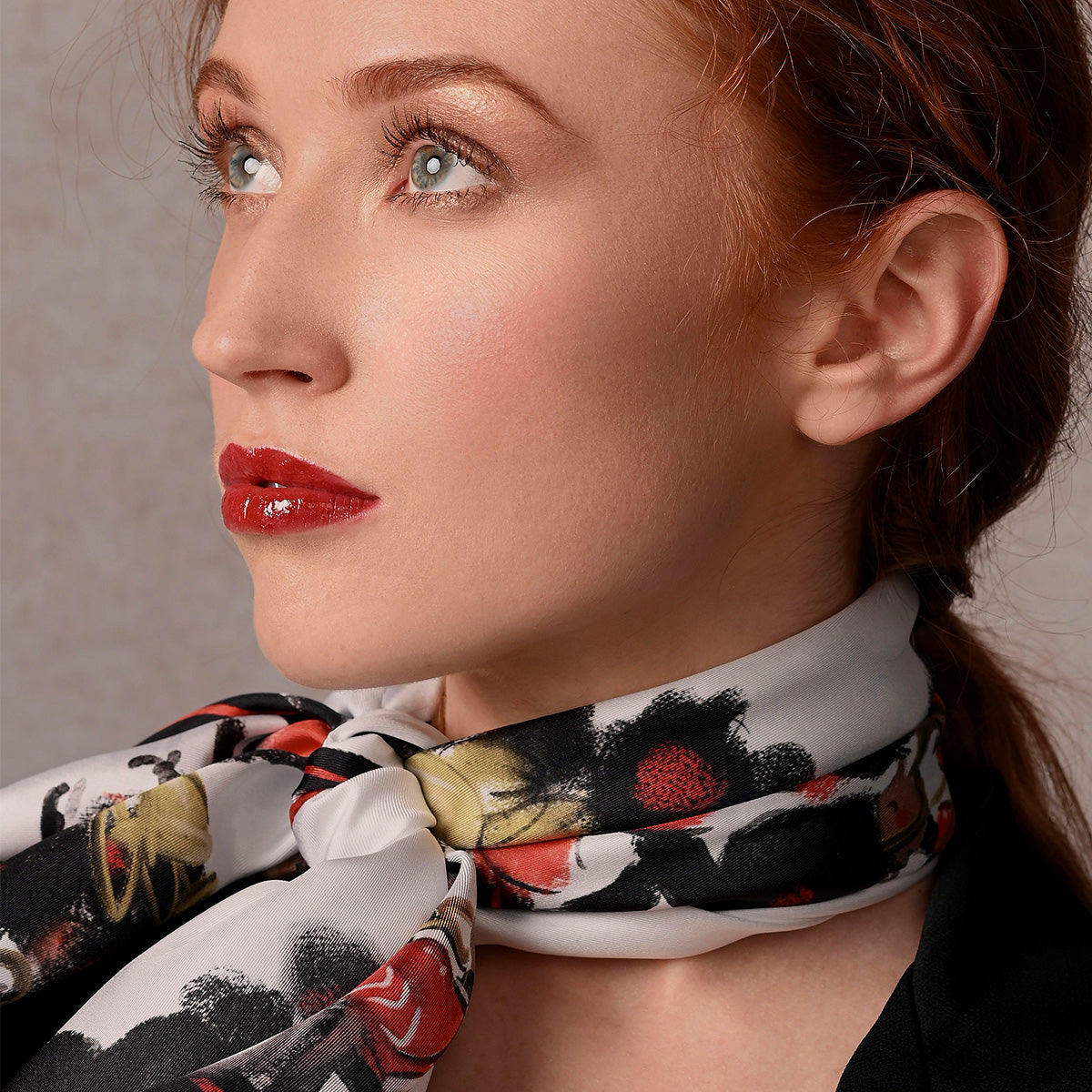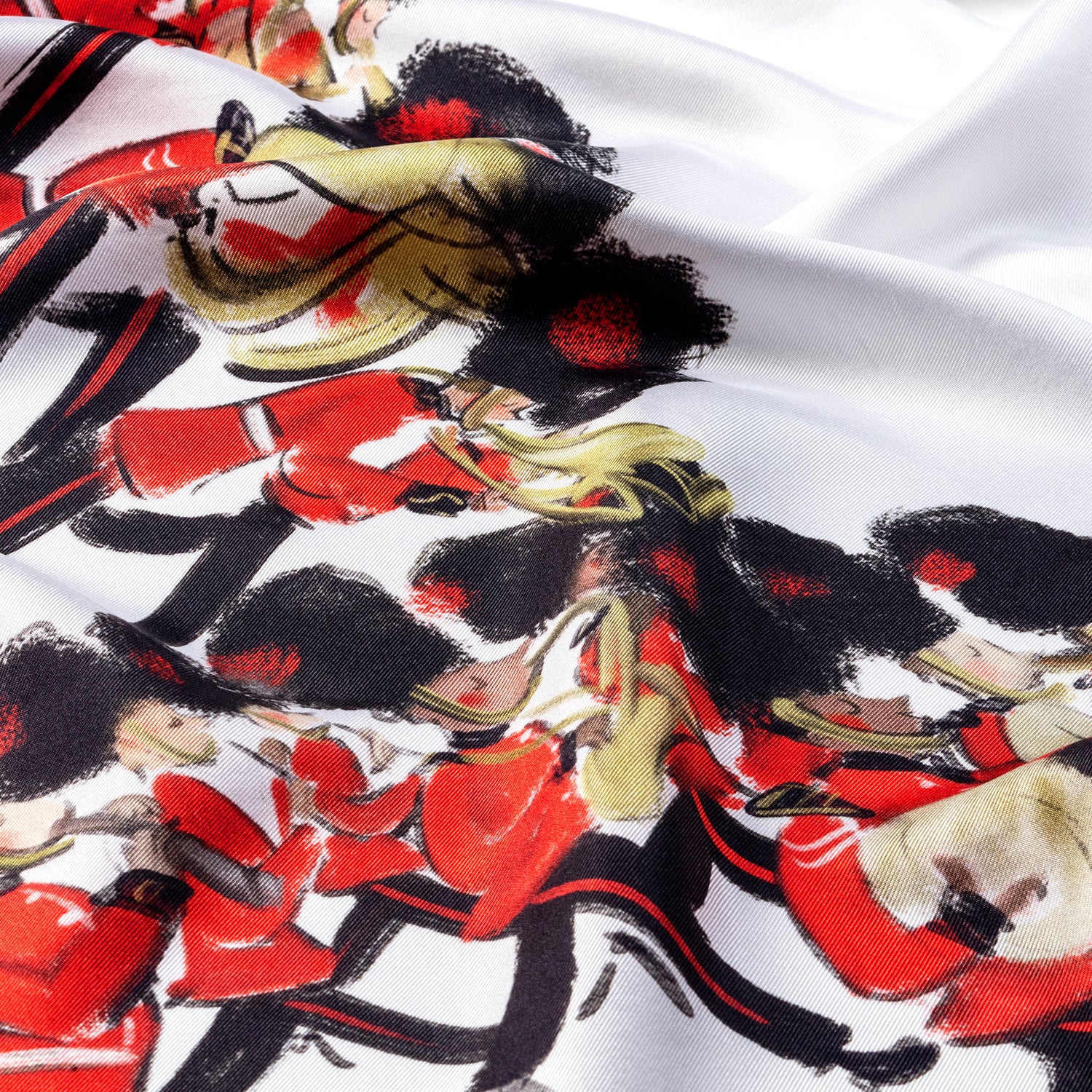 Marching Down The Mall Silk Scarf
Description

Tug Rice is a New York based illustrator and close collaborator with Halcyon Days. This fun, eminently charming silk scarf features playful illustrations of the soldiers Marching down The Mall at the Coronation of King Charles III.

This vibrant silk scarf with its intricate design and diaphanous aesthetic comes to life through whichever way you wish to wear it.

Made of 100% pure silk, this scarf is entirely made in England and features a beautiful black hand rolled edge.
Measurements
Marching Down The Mall Silk Scarf