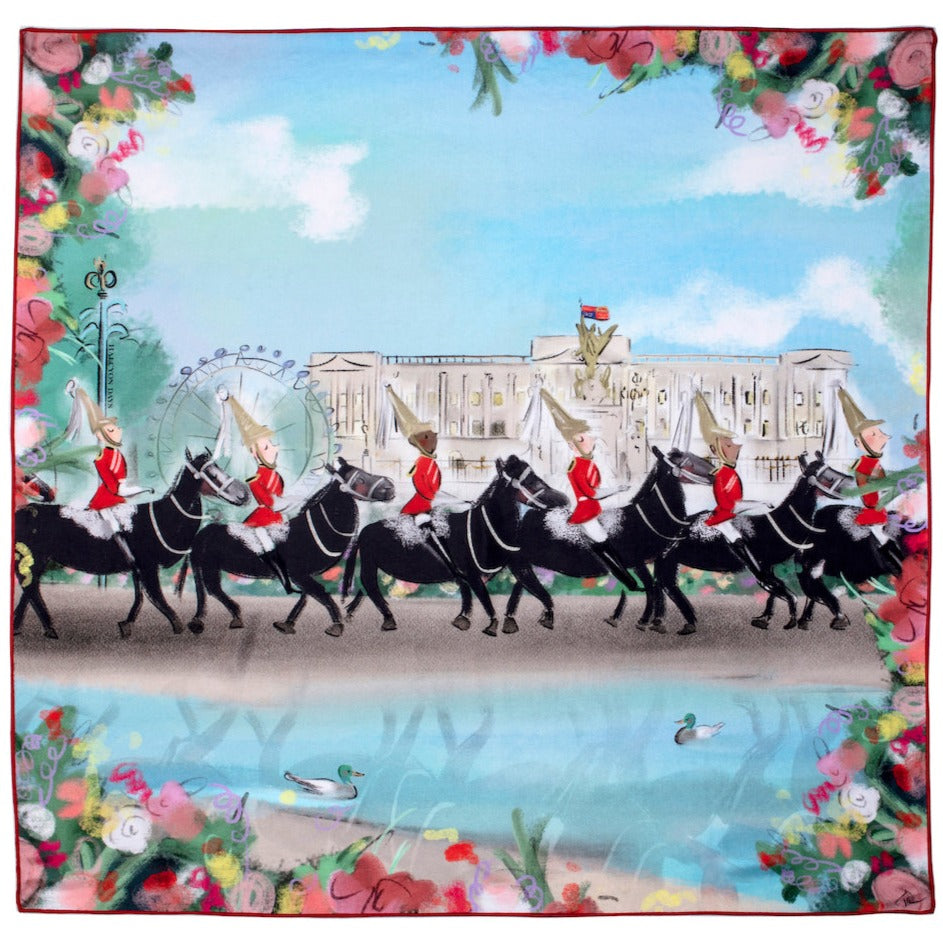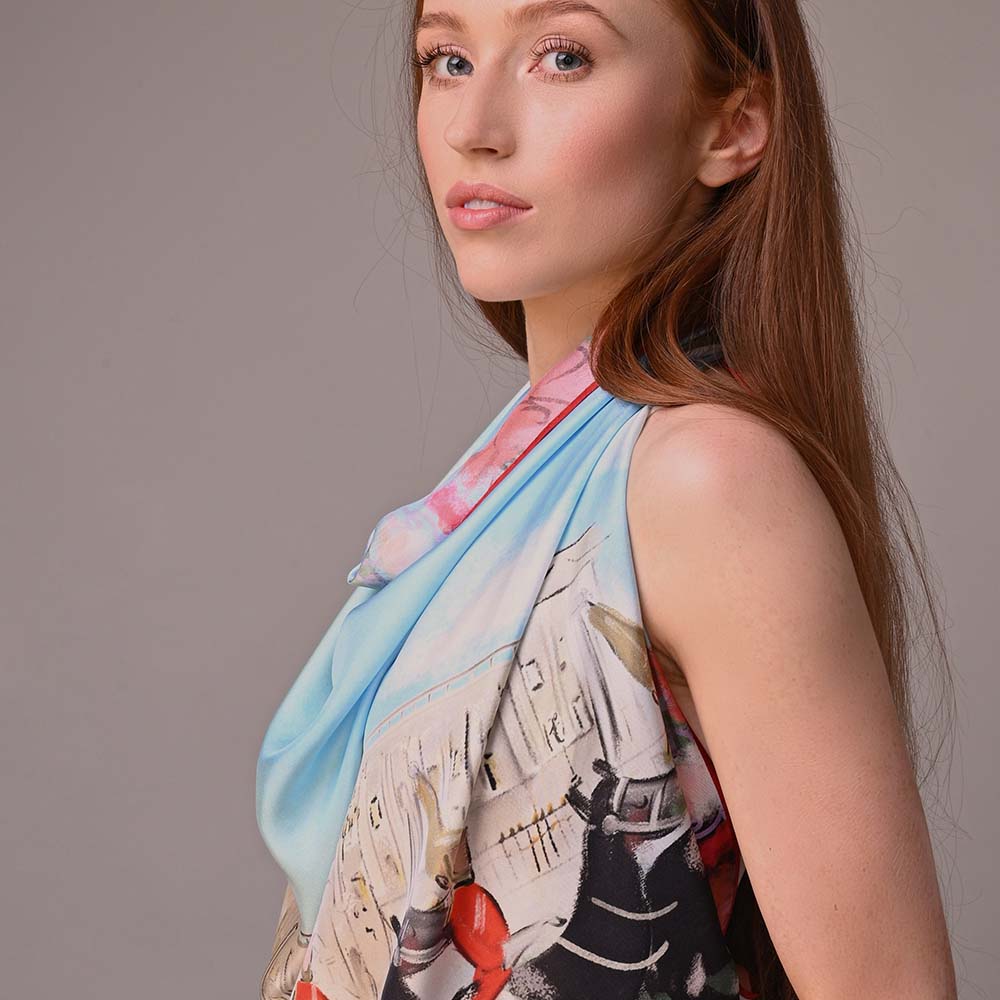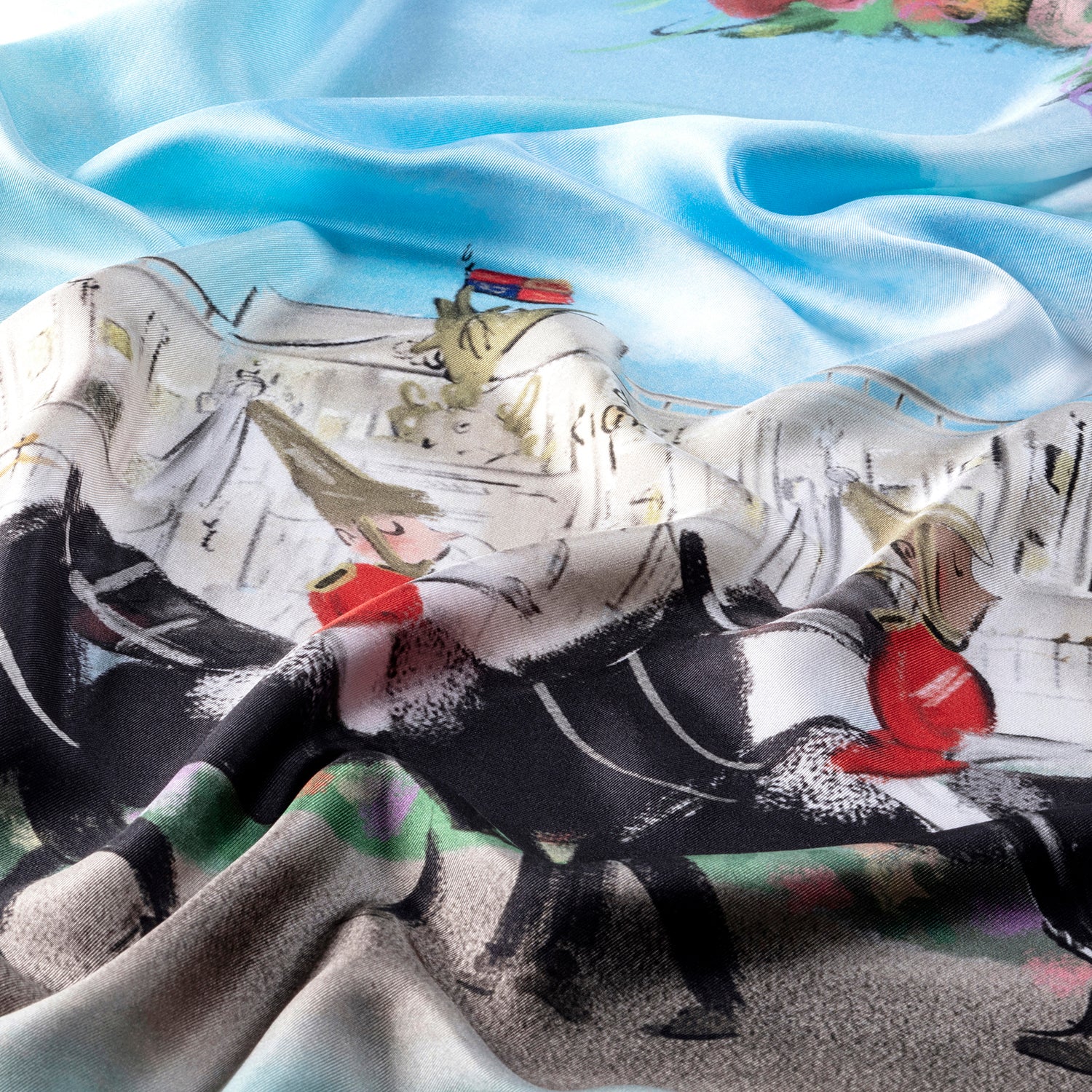 Life Guards on Parade Silk Scarf
Description

Tug Rice is a New York based illustrator and close collaborator with Halcyon Days. This enchanting silk scarf features the Life Guards in their crimson cloaks and plumed helmets riding joyfully by Buckingham Palace. As we enter a time of rebirth, renewal, and reflection: the earth opens nature's treasure chest. The nascent leaves have that soft green hue, and the ground is scattered with vivid blooms whose petals dance in the breeze under-hoof.

This vibrant silk scarf with its intricate design and diaphanous aesthetic comes to life through whichever way you wish to wear it.


Made of 100% pure silk, this scarf is entirely made in England and features a beautiful red hand rolled edge.
Measurements
Life Guards on Parade Silk Scarf