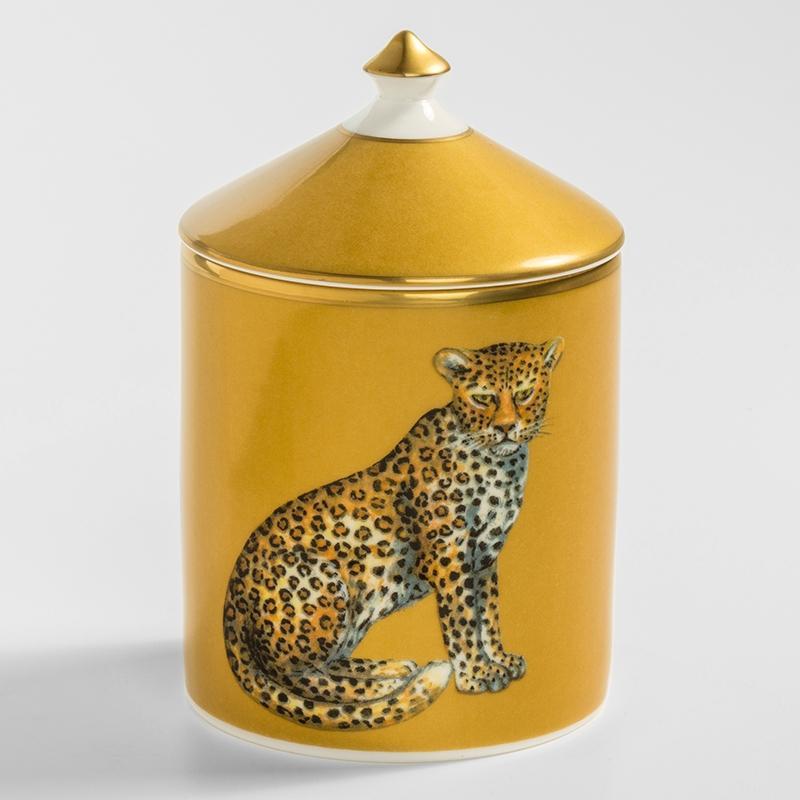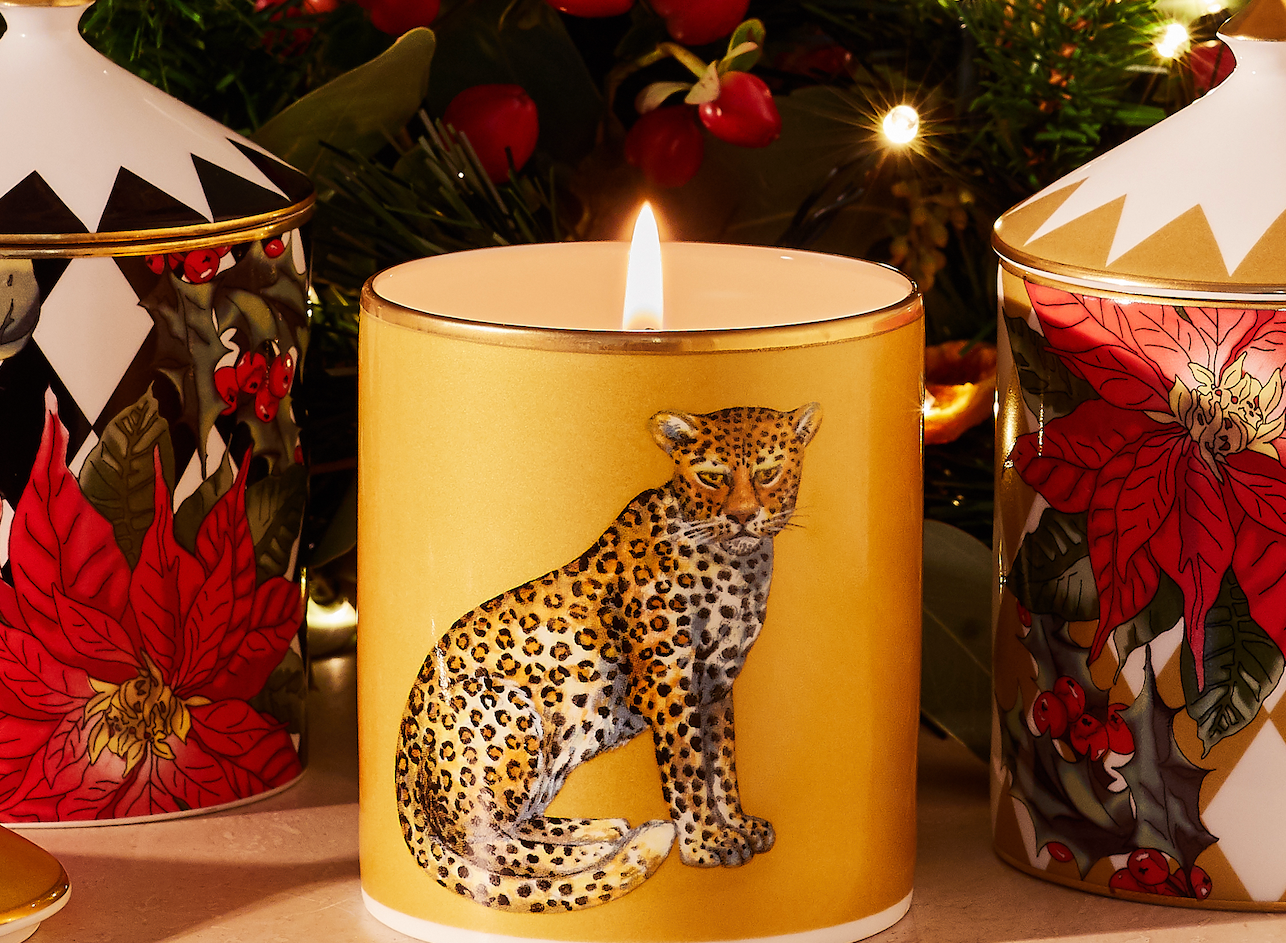 Leopard Gold Jasmine Lidded Candle
Description

Our English fine bone china Leopard Gold Lidded Candle makes a great gift for the visually and nasally discerning. With a generous burn time and fragrant jasmine scent, this candle blends aroma and aesthetics of the highest order. 

Its jasmine scent is delicate and serene with notes of citrus and honeyed white petal.
Measurements

Diameter 76 mm
Height 110 mm
Leopard Gold Jasmine Lidded Candle