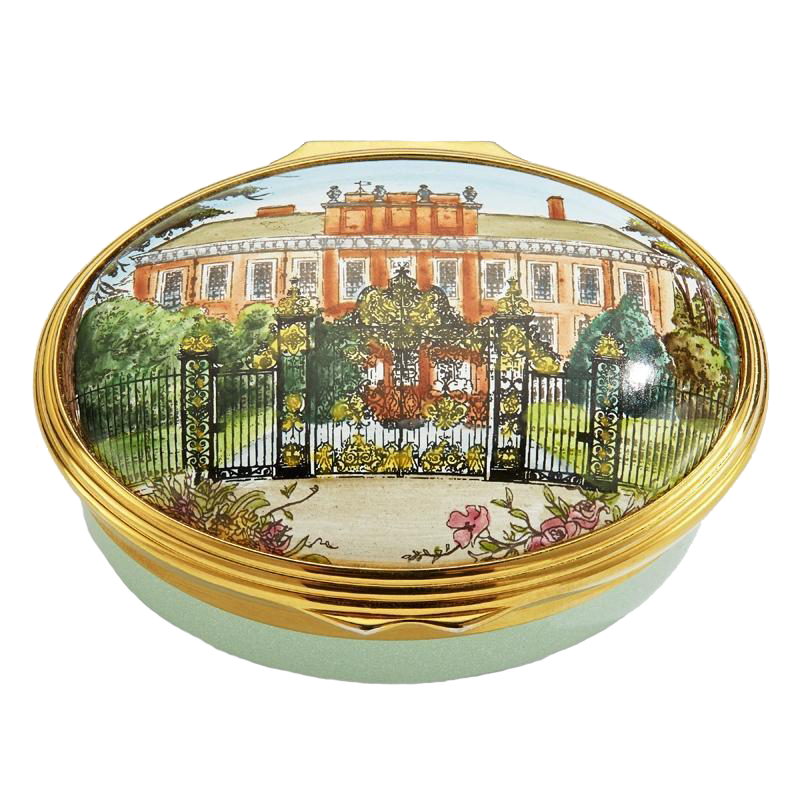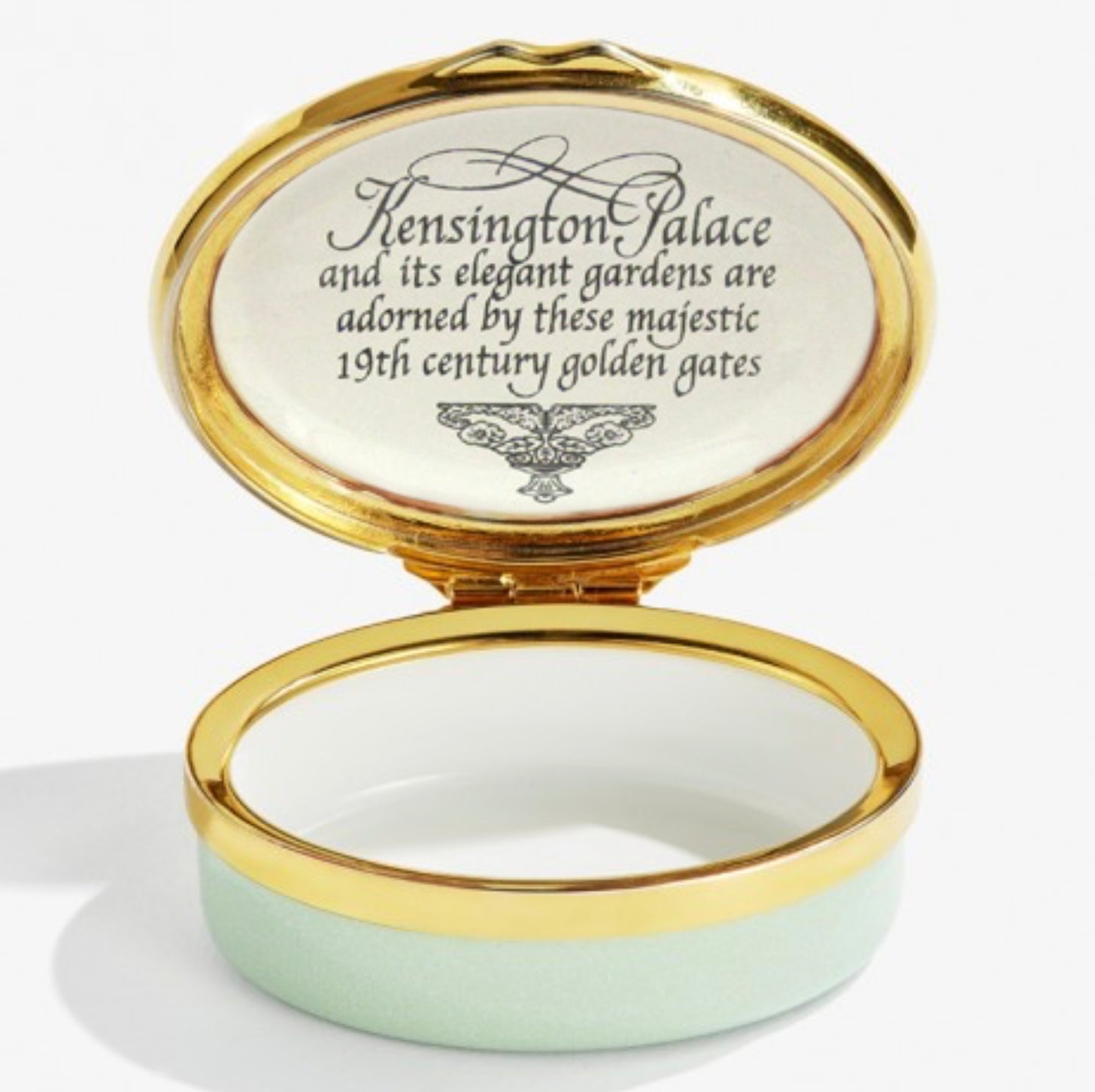 Kensington Palace Enamel Box
Description

Historic Royal Palaces is the independent charity that looks after the Tower of London, Hampton Court Palace, the Banqueting House, Kensington Palace, Kew Palace and Hillsborough Castle. The charity's aim is to help explore the story of how monarchs and people alike have shaped society in some of the greatest palaces ever built.

Halcyon Days has created this hand-painted enamel box featuring an original painting of Kensington Palace. A royal residence of great historical importance, Kensington Palace was where Queen Victoria was born and spent most of her childhood.

Today, the palace hosts the offices and private apartments of several members of the royal family, including the Prince and Princess of Wales.
Measurements

Length 55 mm
Width 40 mm
Height 30 mm
Kensington Palace Enamel Box