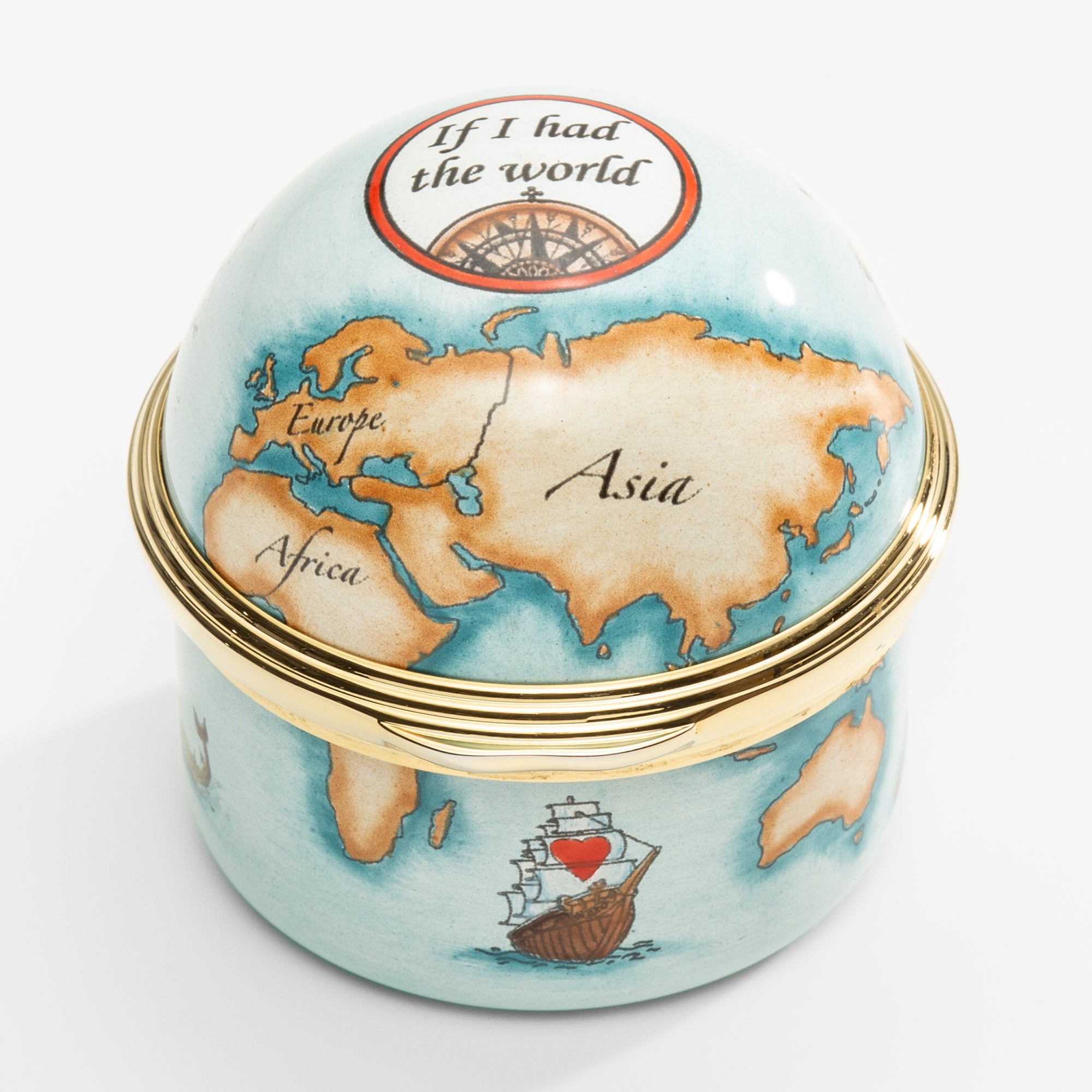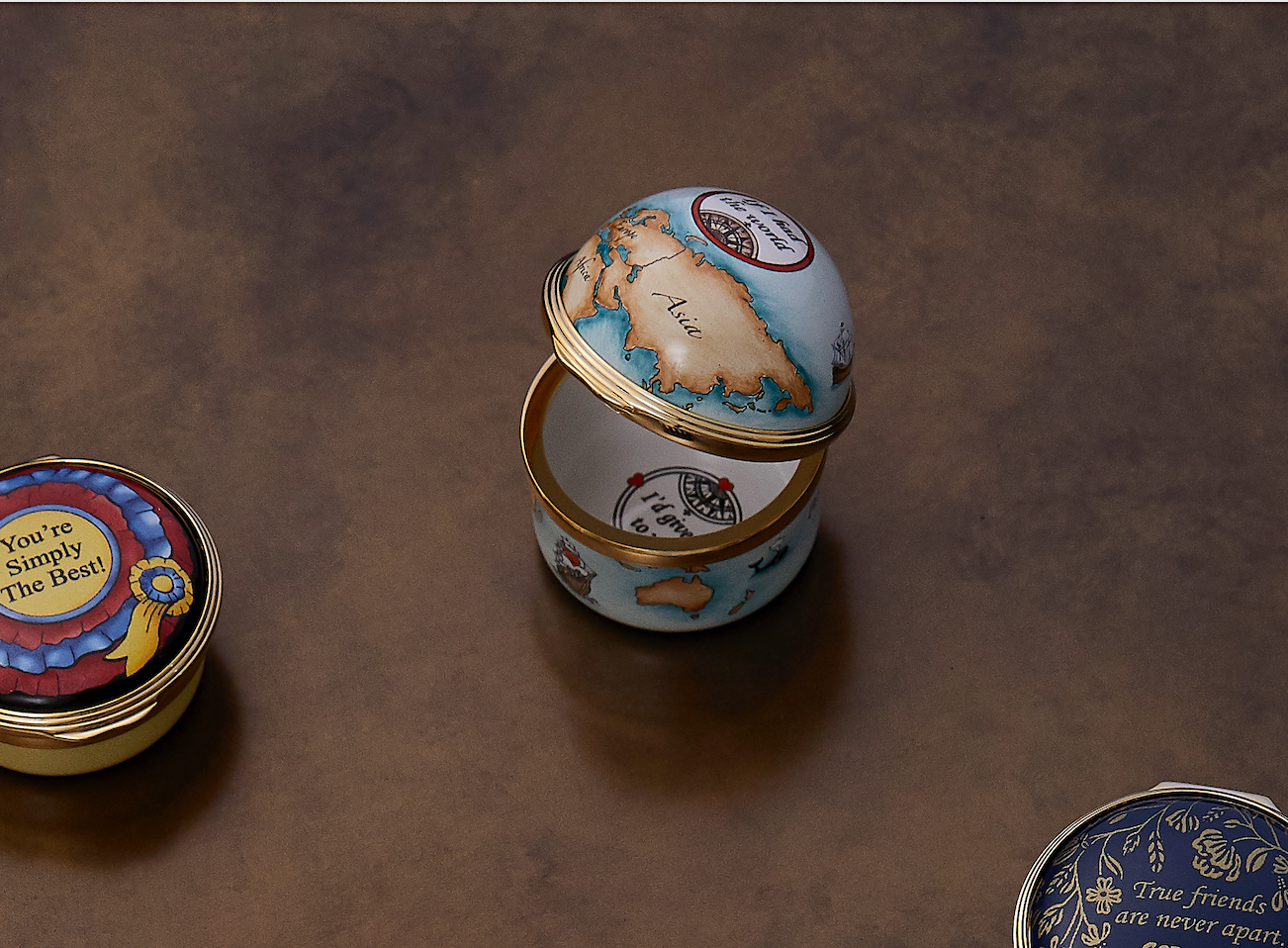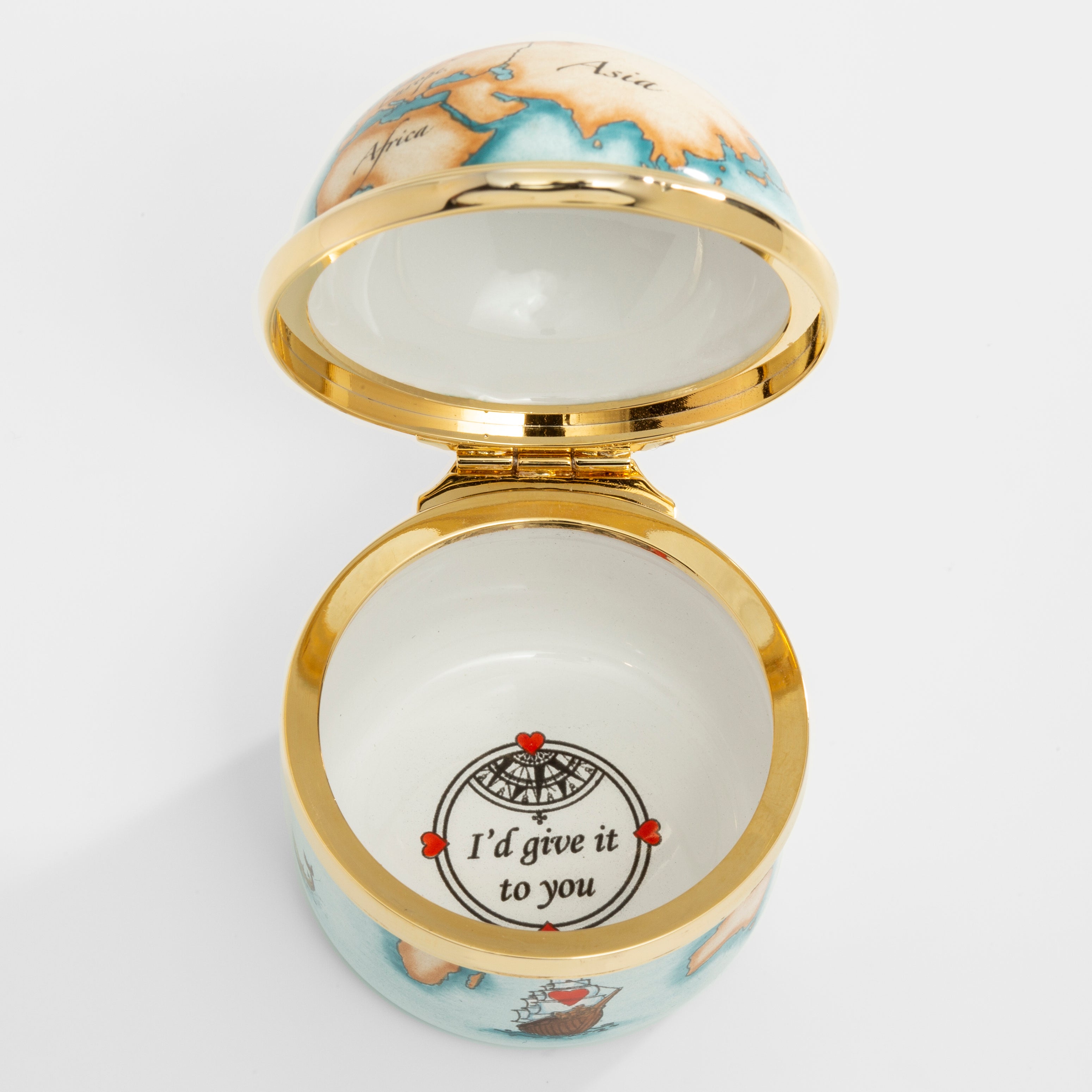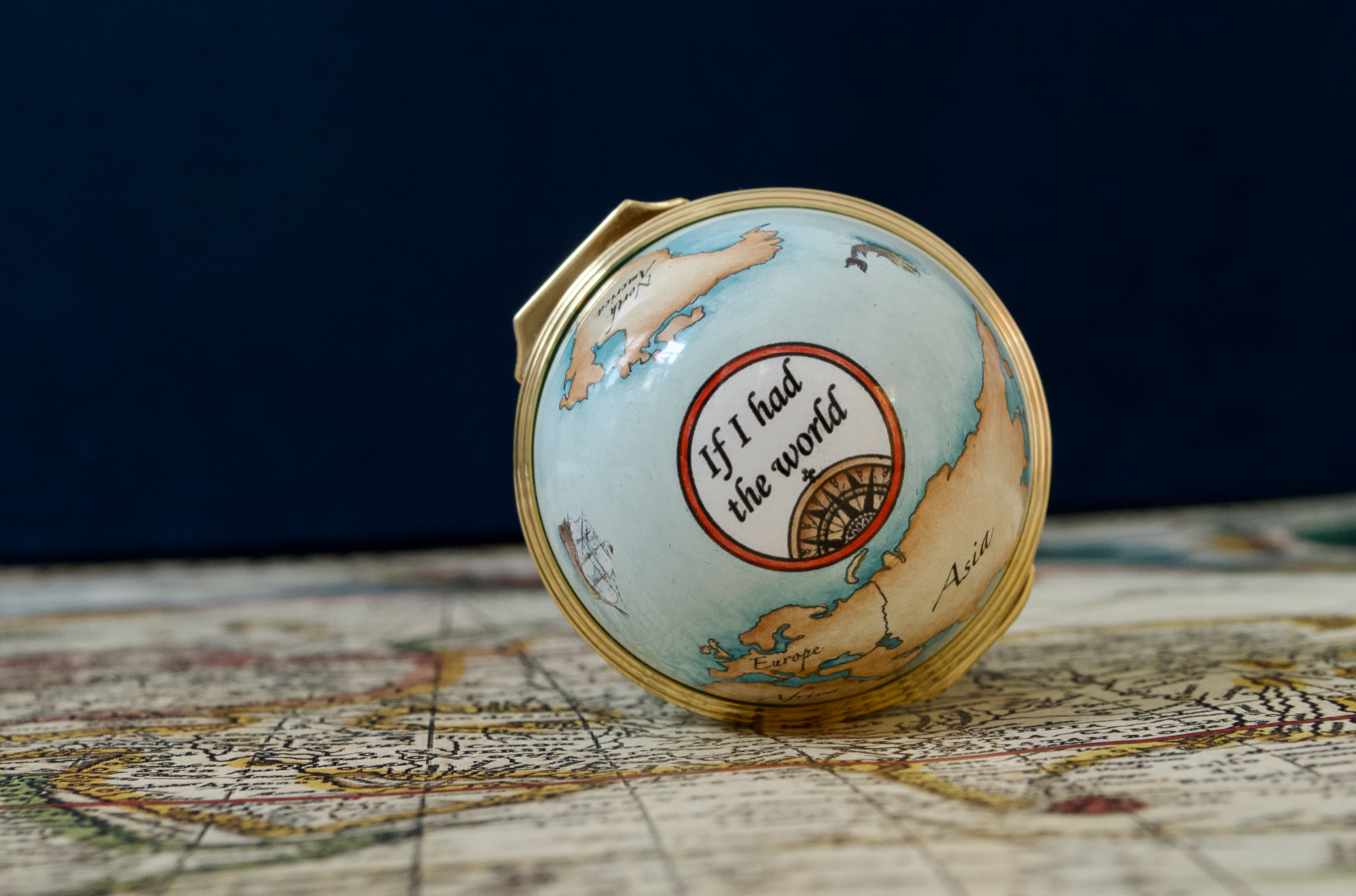 "If I had the World" Enamel Box
Description

A heartfelt gift for someone special.

This enamel box is a cherished gift, an artful display piece, and a sophisticated addition to room decor.

This exceptional dome-shaped enamel lets you give a permanent display of your affections to someone that means the world.

Featuring a stunning drawing of a world map, the intricate design adds a touch of elegance to this timeless piece.

Meticulously crafted by skilled artisans in England, each box undergoes careful handcrafting. 

The box is a result of the expert craftsmanship of Halcyon Days artisans, employing ancient enamelling techniques, making it a true masterpiece.
Measurements

Diameter 43 mm
Height 44 mm
"If I had the World" Enamel Box