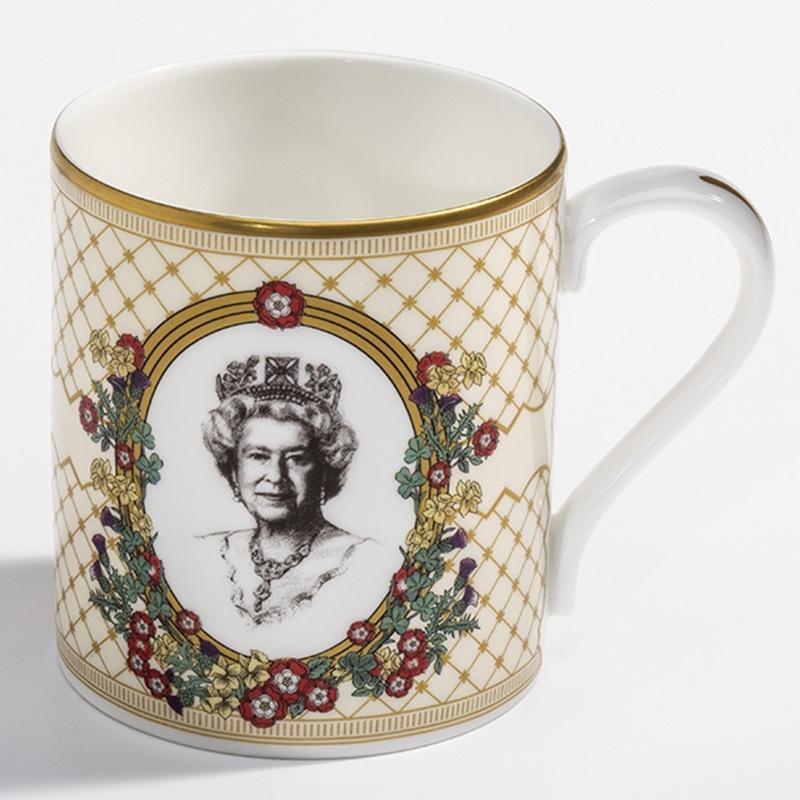 Description

A portrait of Her Majesty The Queen is framed by a cartouche adorned with the Flowers of the Realm, paired beautifully with the ivory background and finished with a golden trellis. Made by our talented artisans in Stoke-on-Trent, this mug is made of English fine bone china.

Gilded with 24ct gold.

Find out how best to care for your fine bone china here.
Measurements

Height 84 mm
Diameter 76 mm
Width (inc. handle) 110 mm