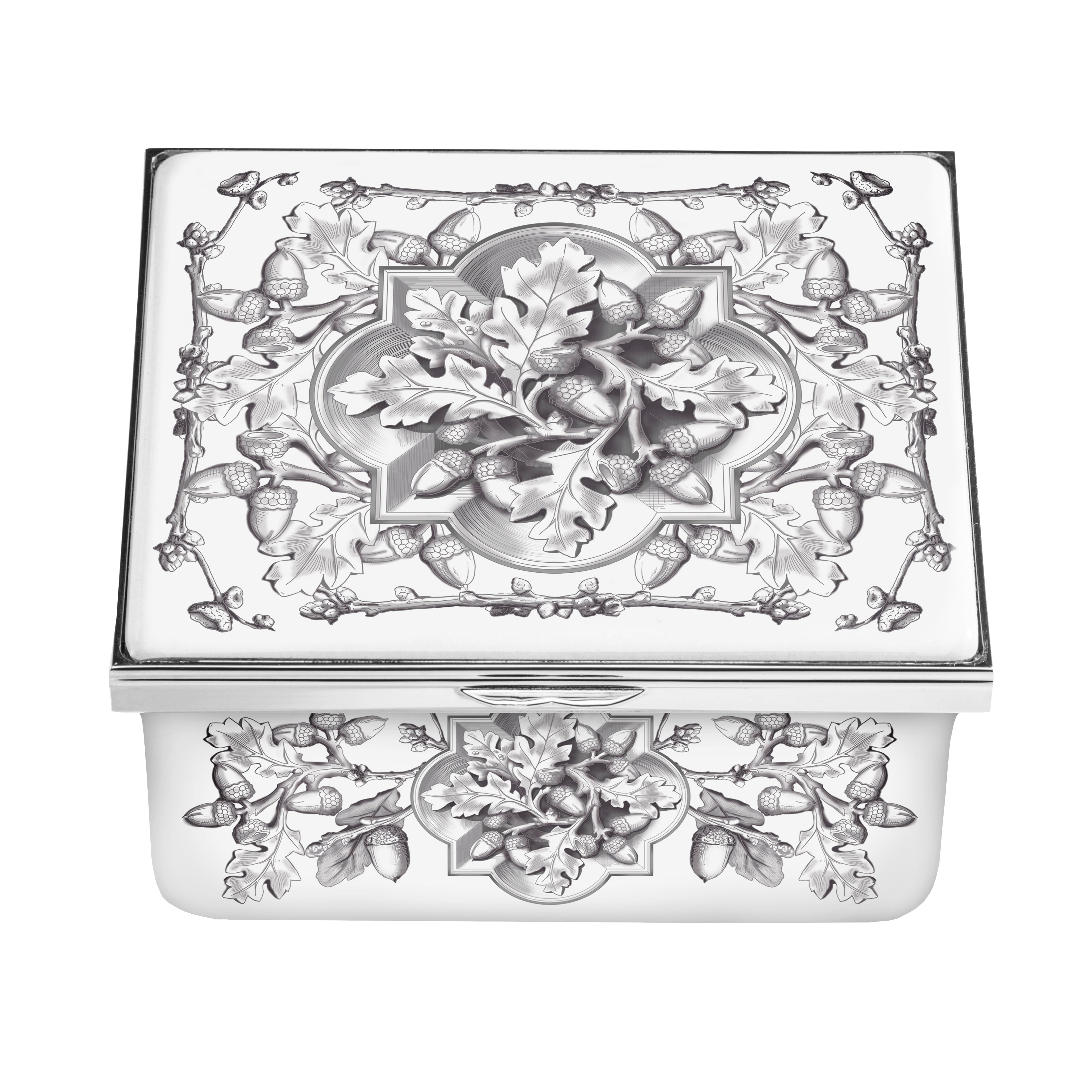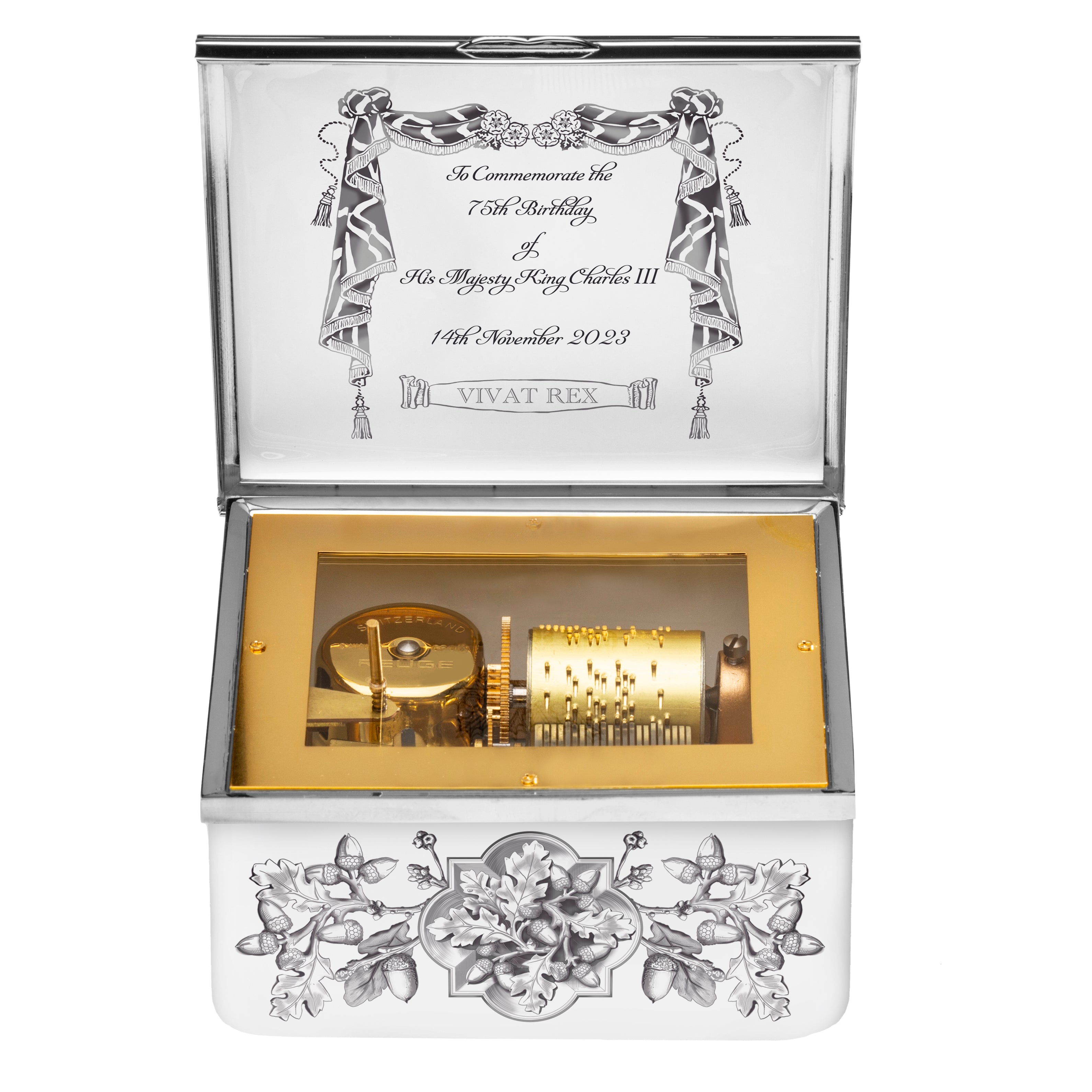 The 75th Birthday of His Majesty King Charles III Musical Box
Description

Please note, this product is being produced for delivery in mid-December 2023.


On 6th May 2023, for the first time in 70 years, Britain welcomed a new Sovereign. On 14th November 2023, His Majesty The King celebrates His 75th Birthday, His first as King.

In recognition of The King's adoration of the natural world, this prestige musical enamel box features sprigs of oak leaves and clusters of acorns, with the latter representing growth, new beginnings, and the promise of a bright future. The oak tree is a symbol strength, resilience, wisdom and longevity.

The grisaille technique provides tonal subtlety, highlighted by the white enamel background and finished with a platinum mount.

Once opened, the box softly plays 'God Save The King' and the inner inscription commemorates The King's Birthday.

Limited to an edition of 75.

We are proud to honour a tradition of celebrating historic milestones of Members of the British Royal Family, and this year, made all the more special with The Coronation. This box, therefore, forges an indelible memory of a year never to be forgotten.


Measurements

Length 95mm
Width 82mm
Height 50mm
The 75th Birthday of His Majesty King Charles III Musical Box