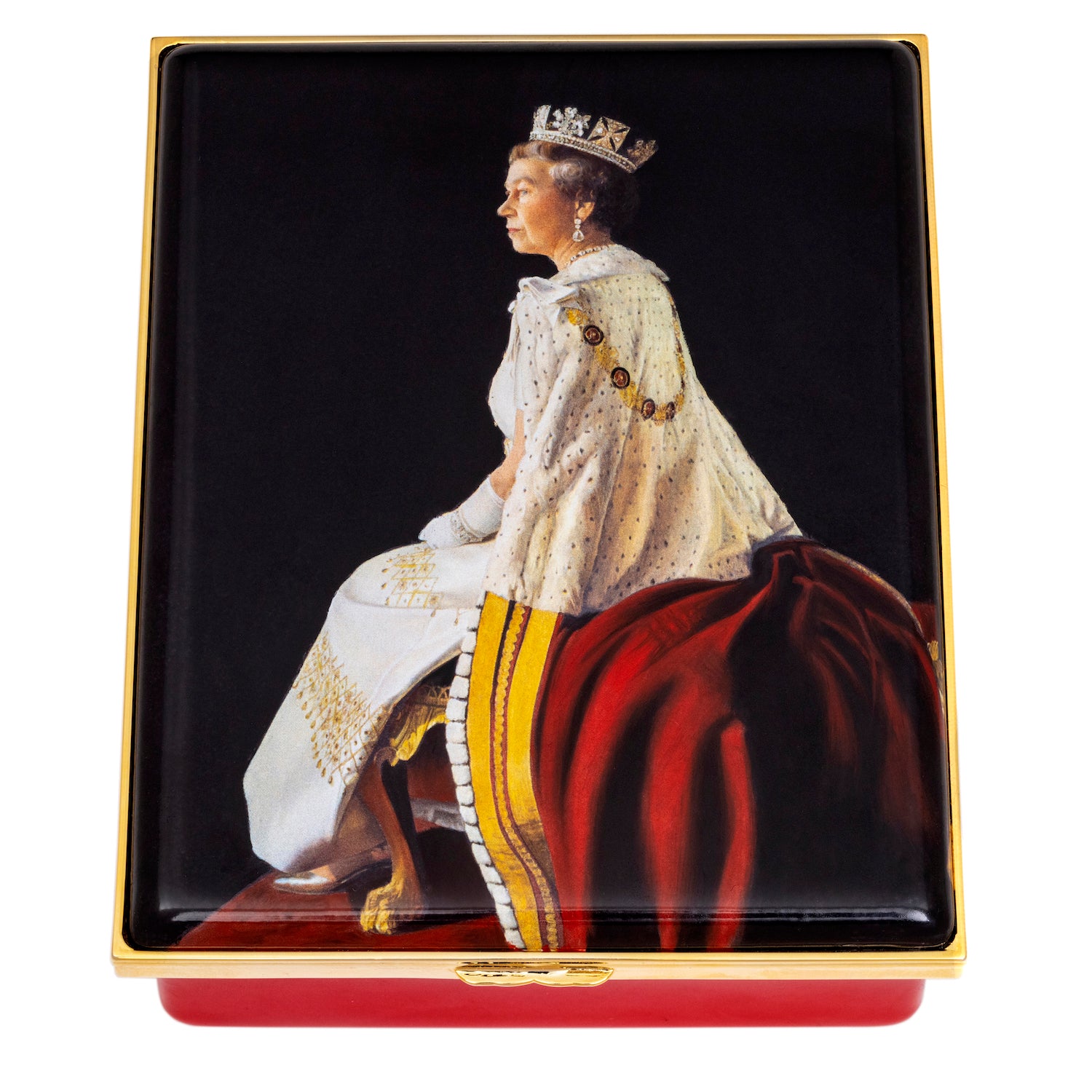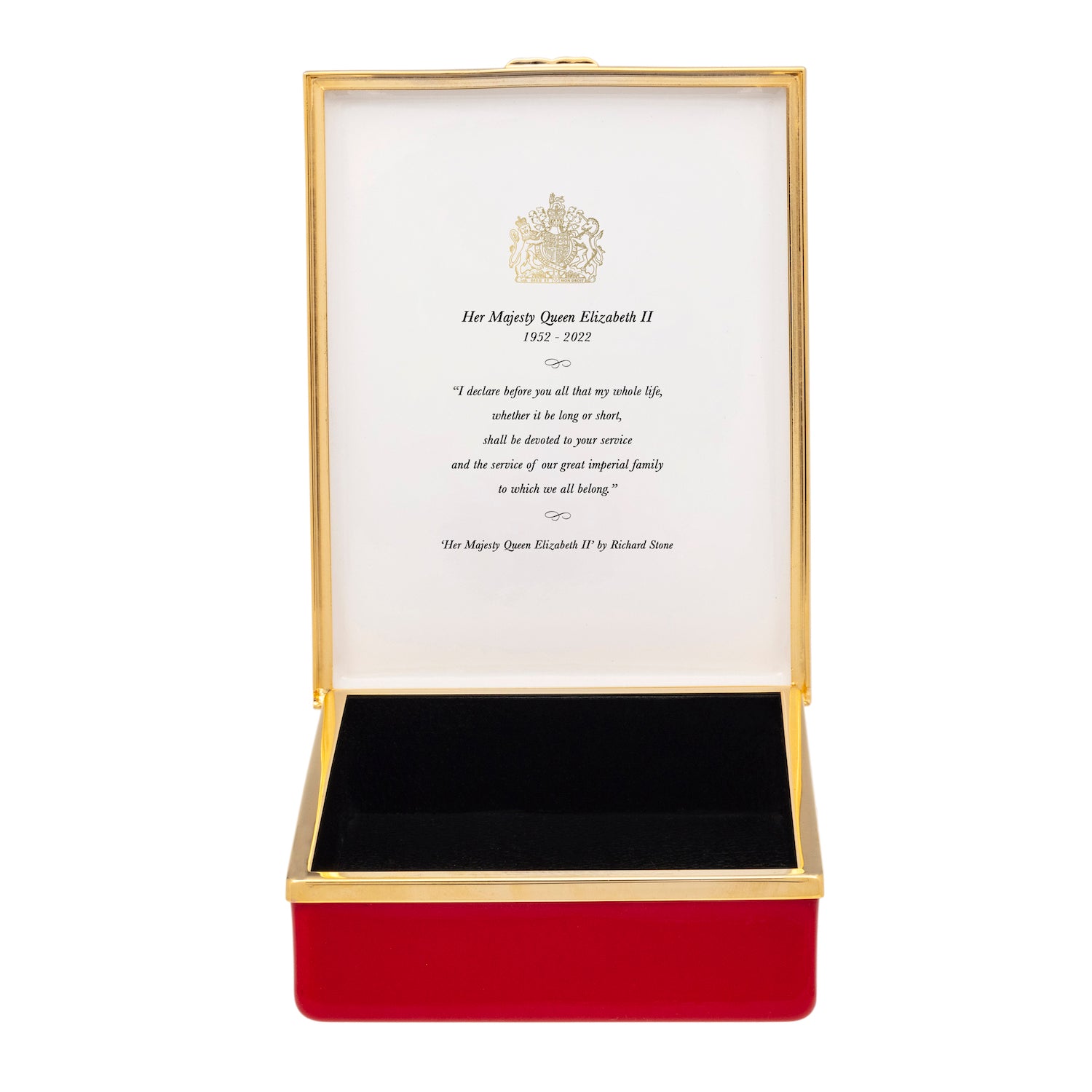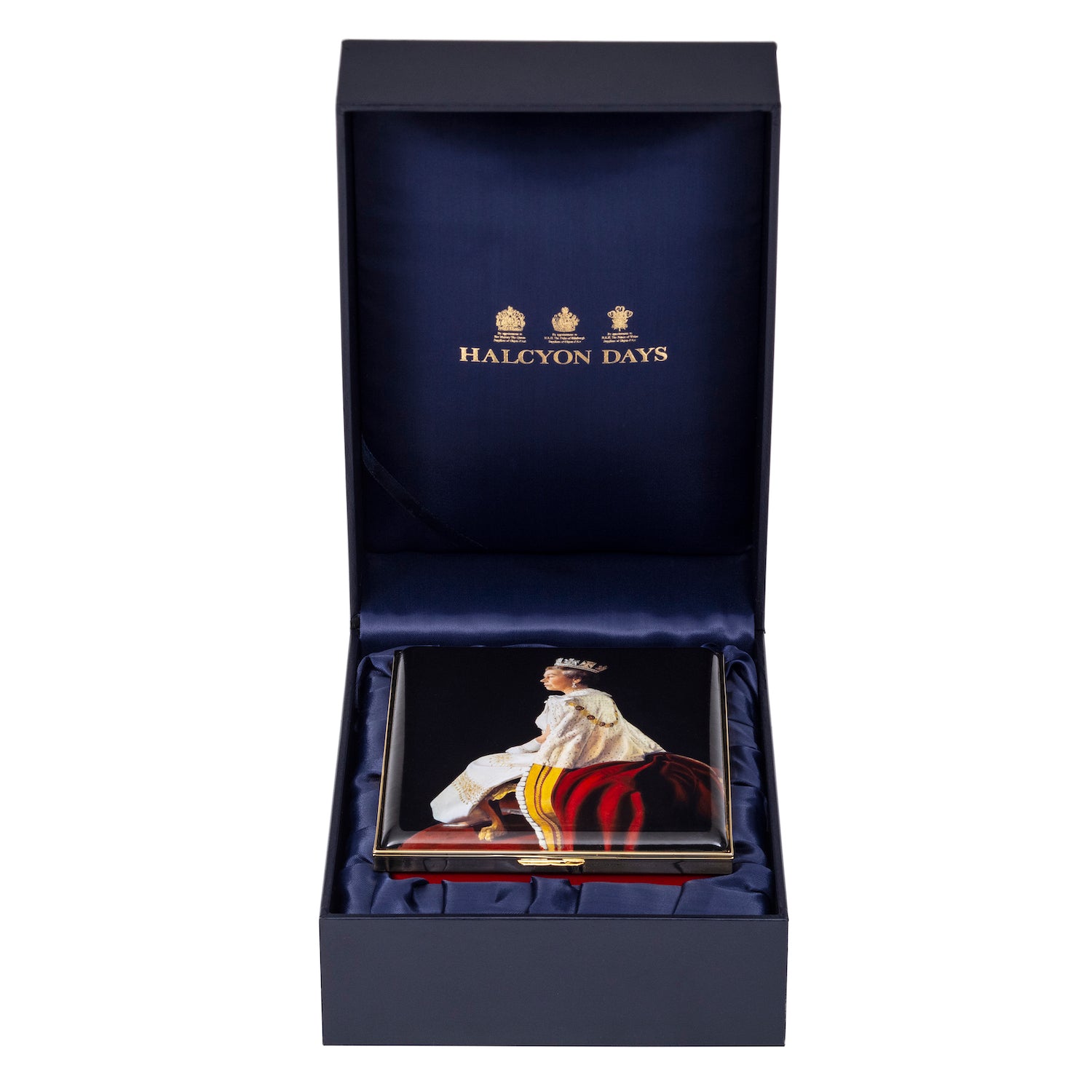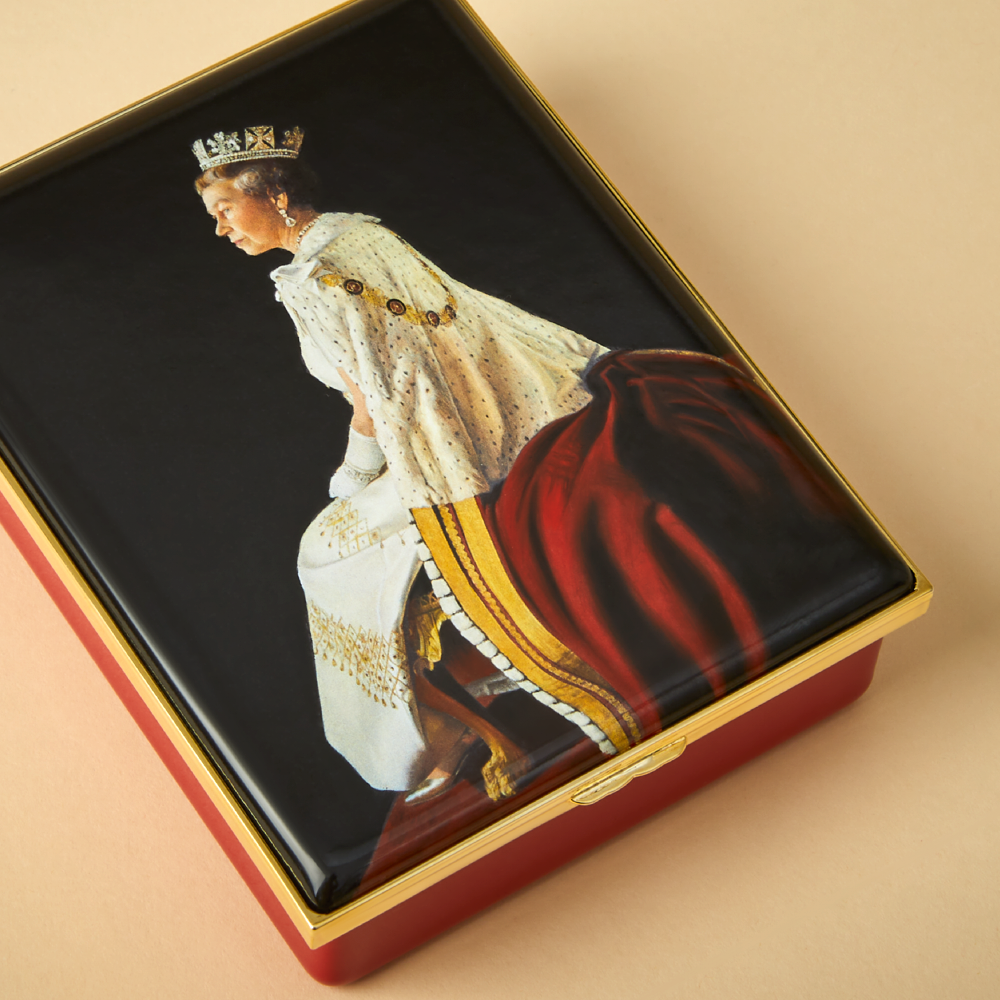 Her Majesty Queen Elizabeth II Enamel Box by Richard Stone
Description

Please note that this product is handmade to order and will take approximately 8 weeks to deliver.

 

This handcrafted enamel box features a portrait of Her Majesty Queen Elizabeth II by Richard Stone. Painted over the summers of 1989-1990, the picture was completed in seven hour-long sittings.

The Queen is presented wearing The Robe of State and George IV's diadem. In the absence of Her Majesty, Stone continued to work in the Yellow Drawing Room at Buckingham Palace, whilst painting the robes and diadem on a lay figure.

Stone officially unveiled his masterpiece at the National Portrait Gallery in 1992.

Inscribed on the inner lid are the words spoken by Princess Elizabeth on her 21st birthday in 1947 - broadcasted on the radio from Cape Town.

The Princess dedicated her life to the service of the Commonwealth.

As a tribute to Her Majesty's life, this commemorative piece is limited to an edition of 96.
Measurements

Length 138mm
Width 117mm
Height 37mm
Her Majesty Queen Elizabeth II Enamel Box by Richard Stone