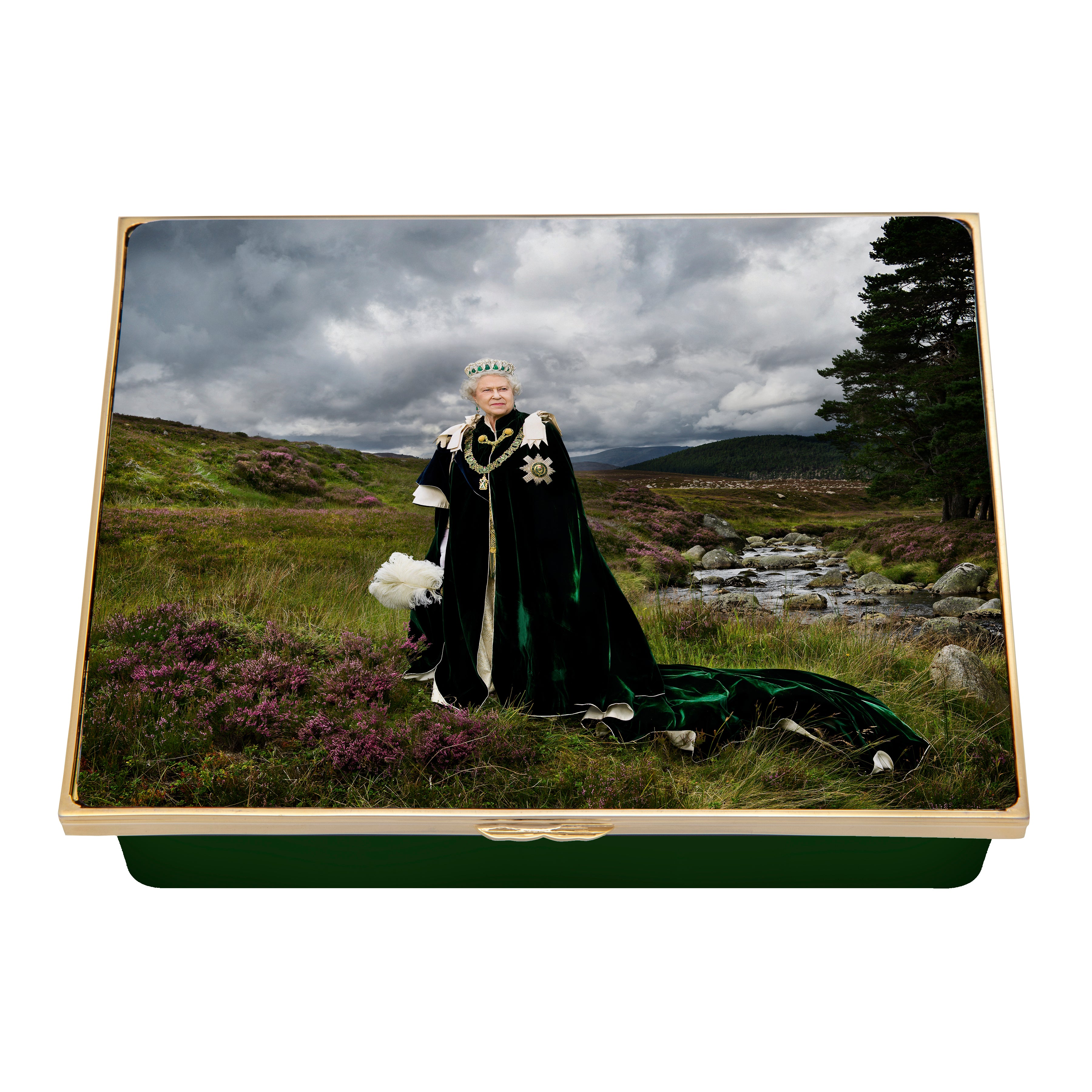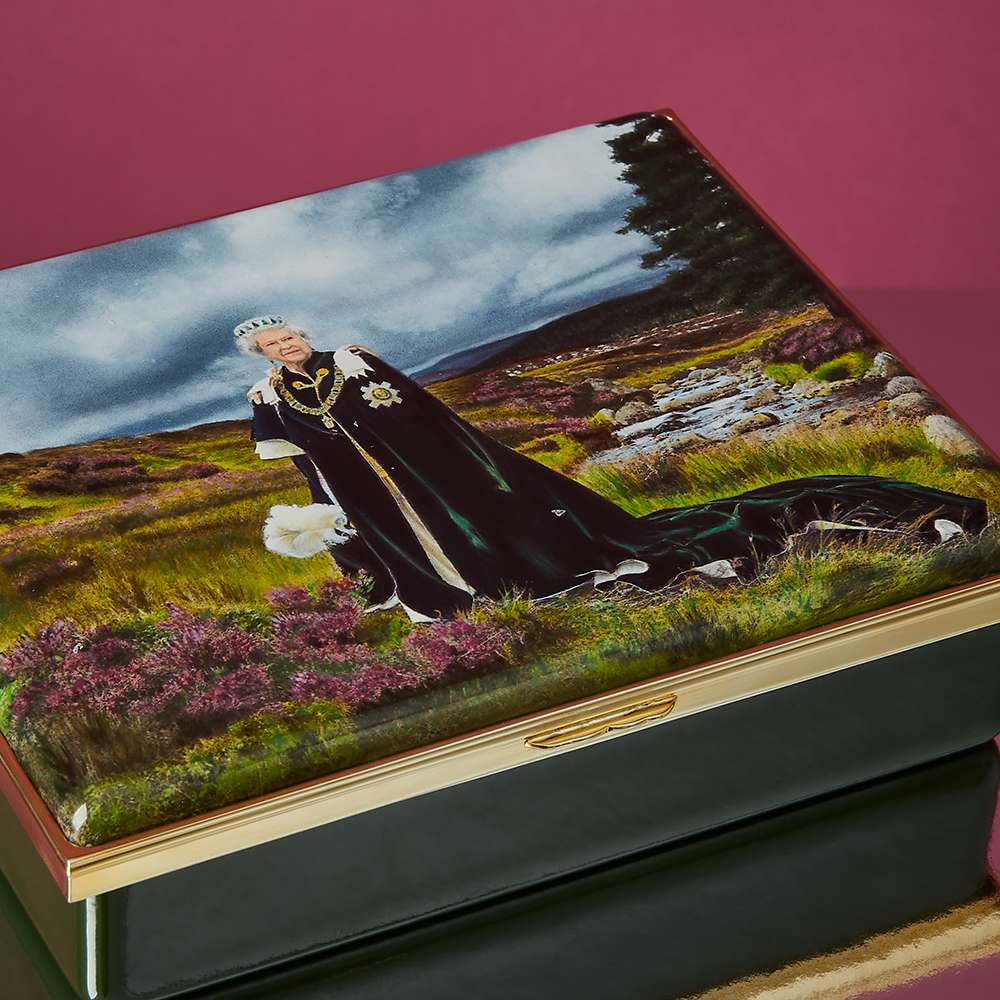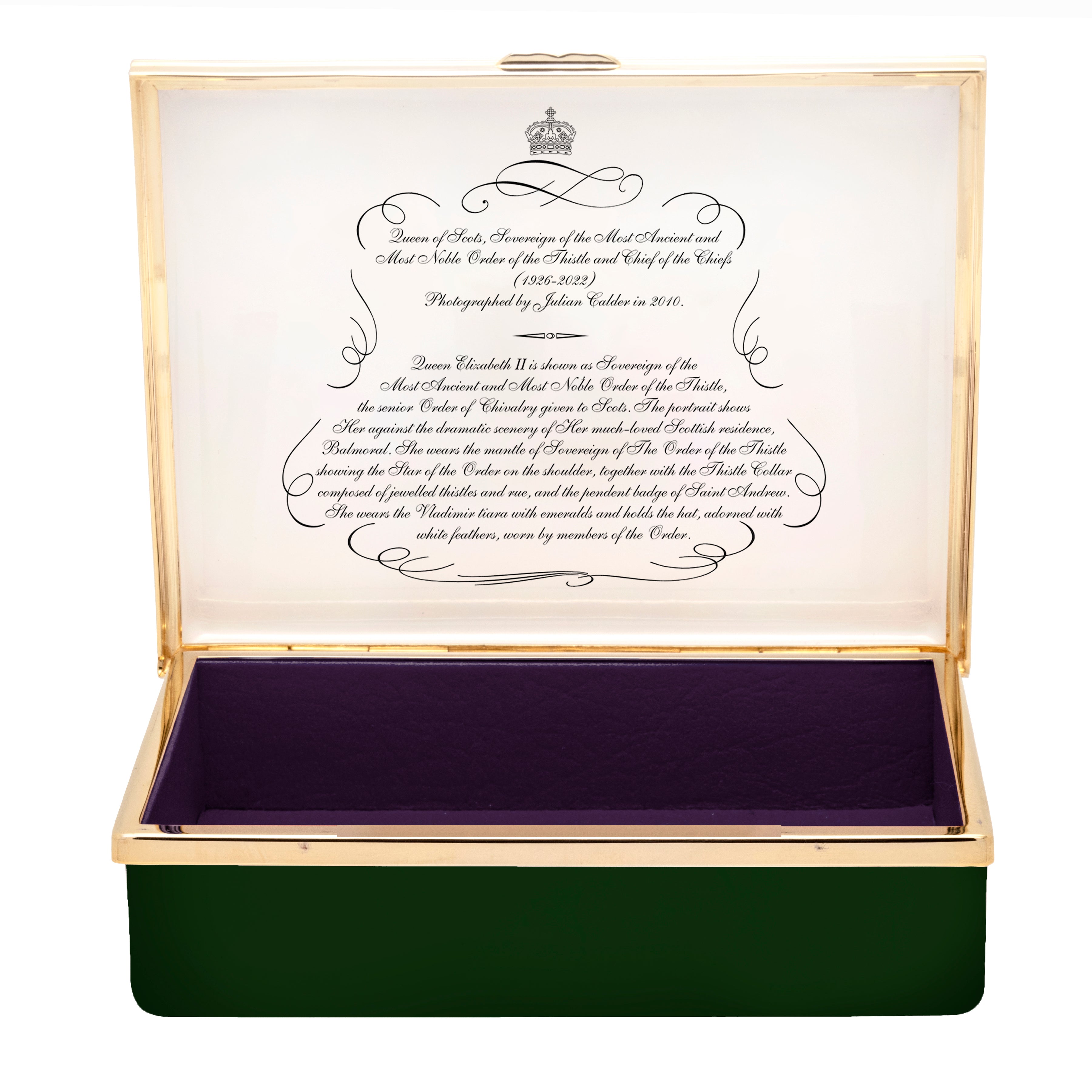 Her Majesty Queen Elizabeth II, The Queen of Scots and Chief of The Chiefs Enamel Box by Julian Calder
Description

Please note that this product is handmade to order and will take approximately 8 weeks to deliver.

 

 

'I only ever wanted to see my portrait of Her Majesty displayed on a wall, but I had to make an exception for Halcyon Days as the box is a treasure!'

-Julian Calder


 

This box features Her Majesty Queen Elizabeth II as photographed by Julian Calder in 2010 against the dramatic scenery on the grounds of Balmoral Castle, Her beloved Scottish residence. 

Here, Her Majesty is presented as Sovereign of the Most Ancient and Most Noble Order of the Thistle, the senior Order of Chivalry awarded in Scotland: wearing the mantle of the Sovereign of The Order of the Thistle showing the Star of the Order on the shoulder, together with the Thistle Collar composed of jewelled thistles and rue, the pendant badge of St Andrew, and the Vladimir tiara with emeralds while holding the hat worn by members of the Order. The Order of the Thistle dates from the 17th century and honours individuals who have contributed significantly to national life.

The stunning hand-painted enamel box is finished with a deep green enamel base and purple leather lining. It is limited to an edition of 200.

Measurements

Length 138mm
Width 117mm
Height 37mm
Her Majesty Queen Elizabeth II, The Queen of Scots and Chief of The Chiefs Enamel Box by Julian Calder