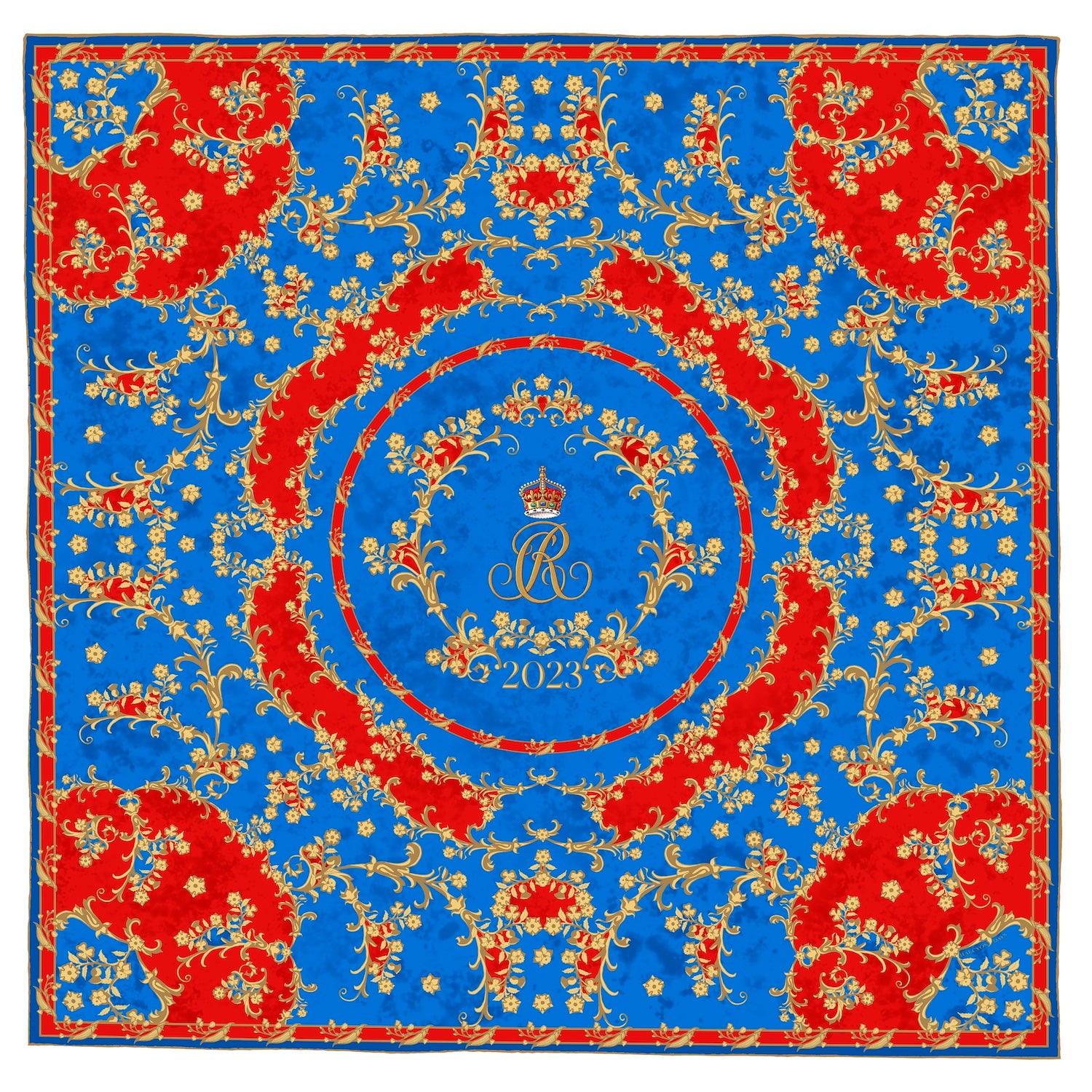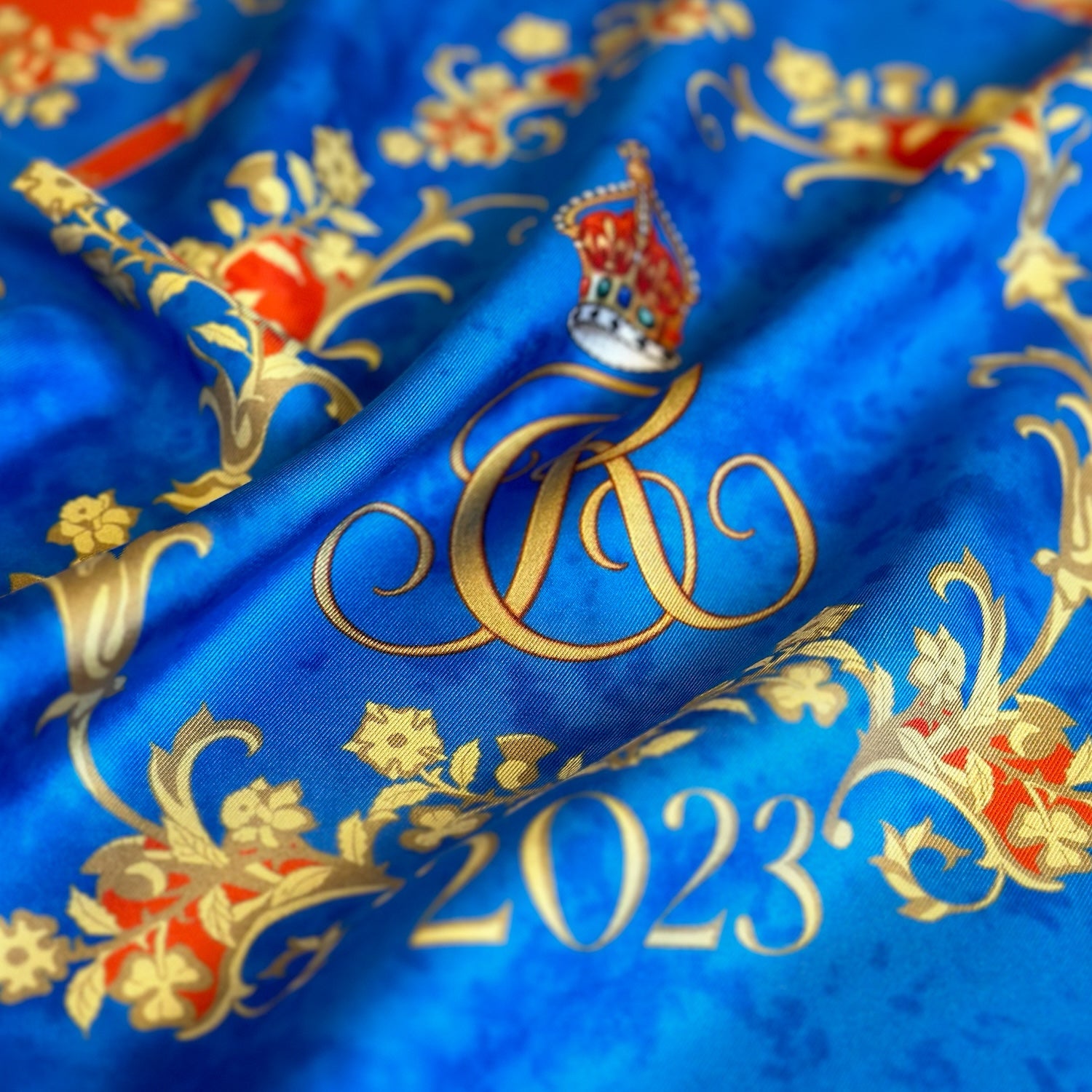 Her Majesty Queen Camilla Silk Scarf
Description

This beautiful collection has been specially designed to honour and celebrate Her Majesty Queen Camilla. Each piece depicts the four flowers of the realm in gold: roses, thistles, daffodils, and clover, as well as lily of the valley. The floral scroll detail is complemented by a patterned cerulean blue and red background, all of which surrounds Her Majesty's Royal cypher and the year of the coronation.

Made in England with 100% silk.
Measurements
Her Majesty Queen Camilla Silk Scarf