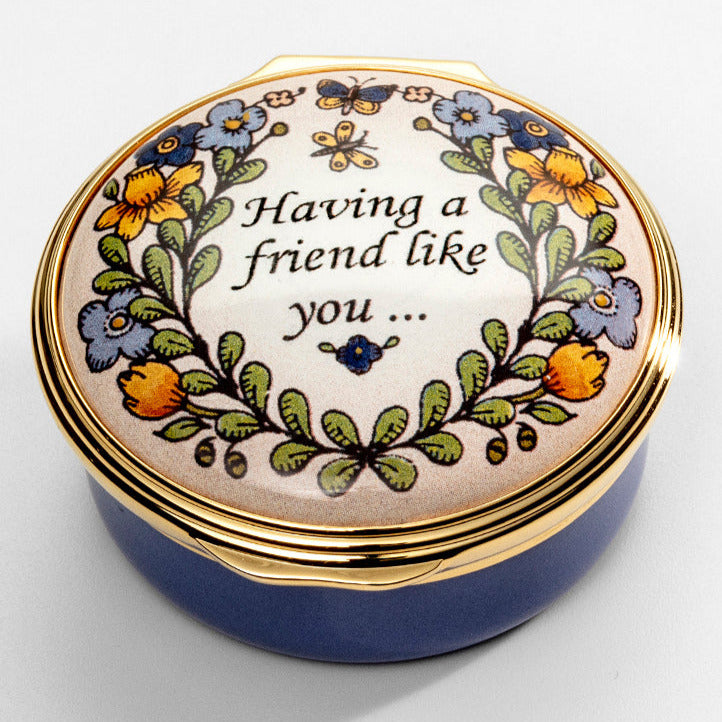 "Having a Friend Like You" Enamel Box
Description

 

The "Having a Friend Like You" Enamel Box is a gift to last a lifetime symbolic of friendship and unbreakable bonds.

This enamel box is an artful display piece of home decoration and a keepsake.

Handmade in England with care by skilled artisans, each enamel box embodies generations of precision, patience, and dedication, painted and assembled to perfection.

This handcrafted enamel box, featuring a soothing blue base, is adorned with a pretty floral motif and a charming inscription. Its top reads 'Having a friend like you..'  while lifting the lid reveals '...makes the world a more beautiful place'.

Delivered in our signature Halcyon Days box, it offers space for a personal message, transforming it into a cherished memento. 
Measurements

Diameter 43 mm
Height 20 mm
"Having a Friend Like You" Enamel Box