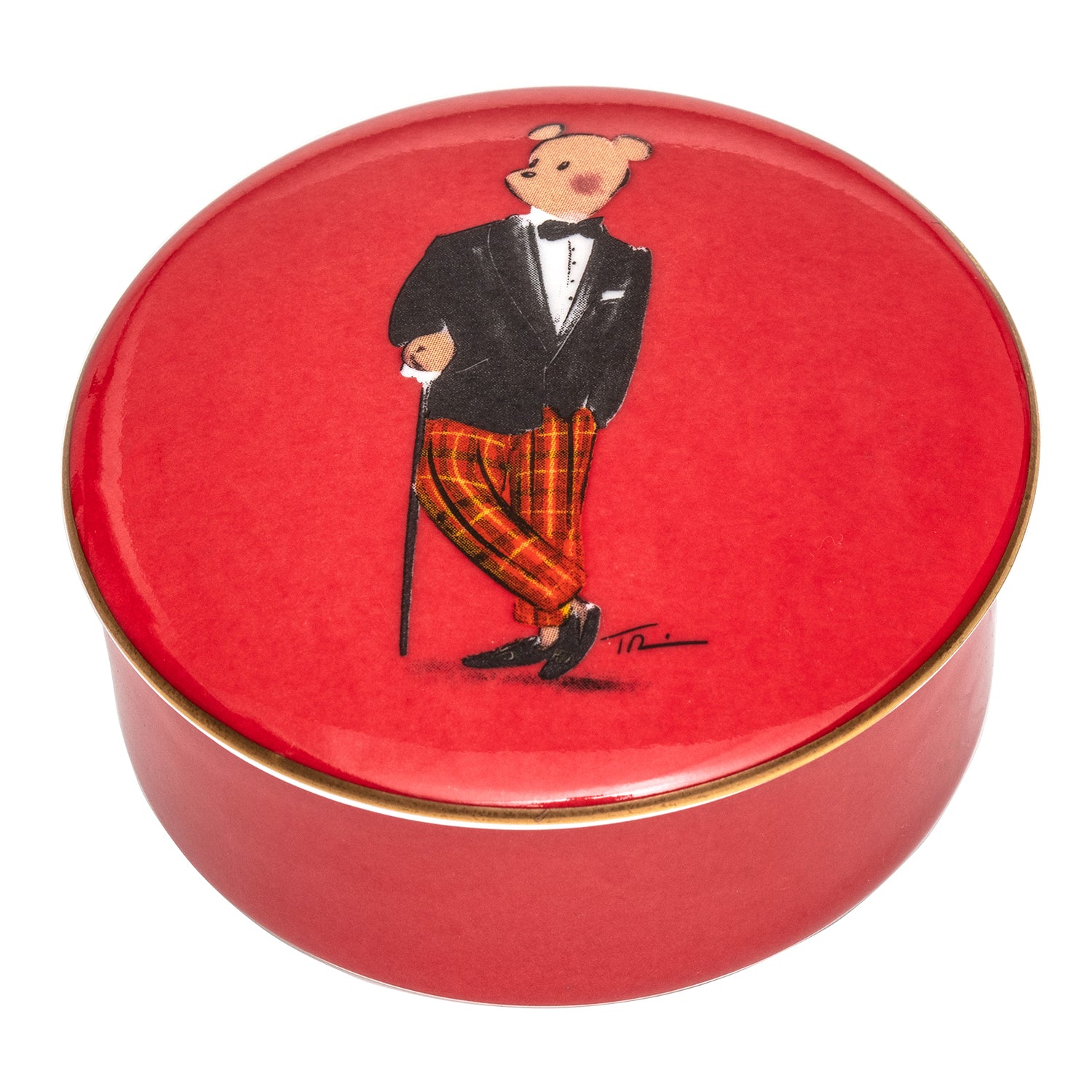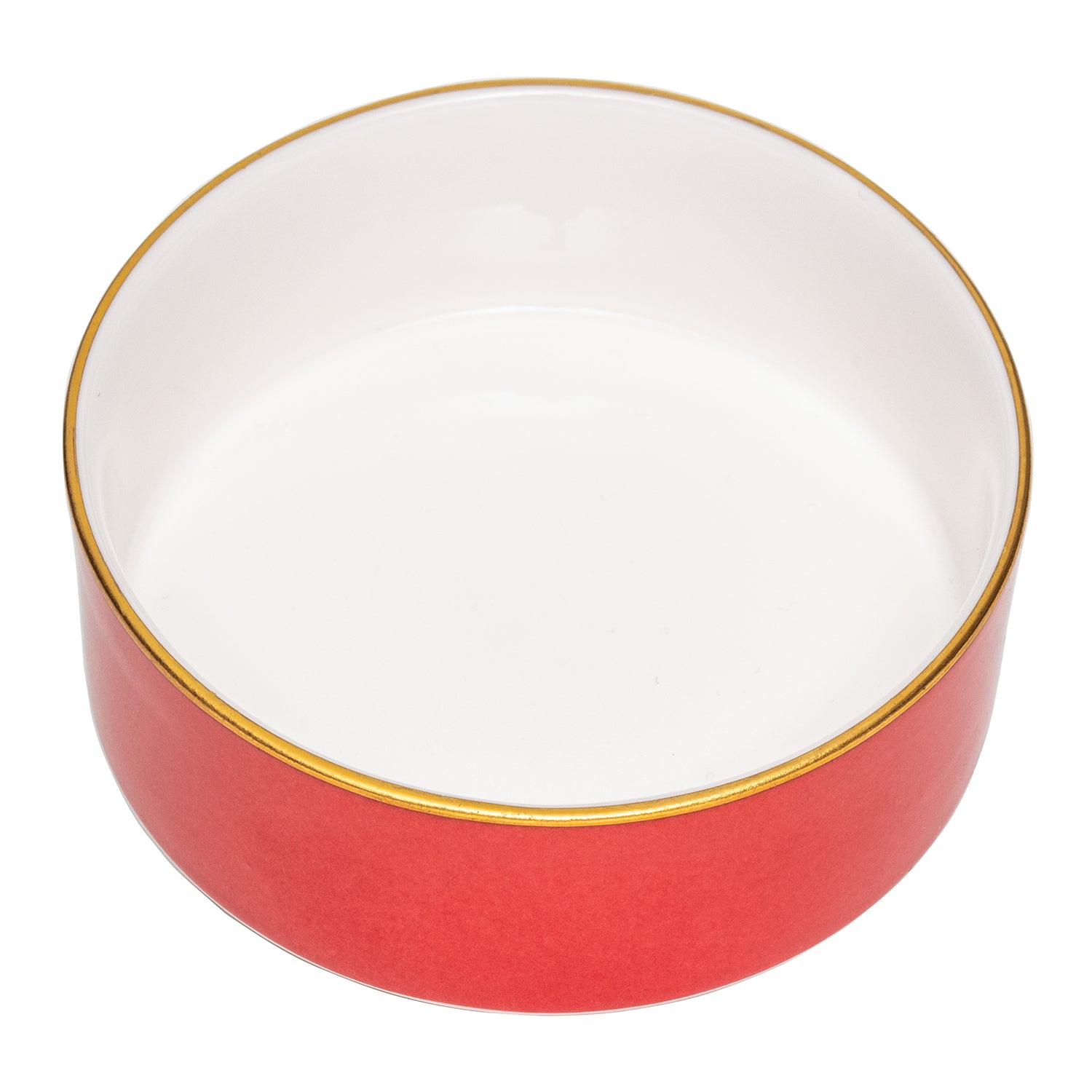 "Hal the Bear" Red Trinket Box
Description

A charming and sophisticated gift for those you deeply care about, an ideal choice for celebrating special moments, or simply to add a touch of elegance to one's home decor.

Crafted from the finest English Fine Bone China, this trinket box in striking red offers a perfect blend of functionality as a pillbox and decorative flair, providing a stylish sanctuary for cufflinks, collar studs, tie pins, and more.

Designed in collaboration with New York-based artist Tug Rice, it showcases the delightful Hal the Bear, embodying Rice's signature playful charm.

Gilded with 24ct gold accents, it's a testament to meticulous craftsmanship, arriving in our distinctive Halcyon Days box, making it a cherished keepsake for discerning individuals.
Measurements

Diameter 80 mm
Height 30 mm
"Hal the Bear" Red Trinket Box