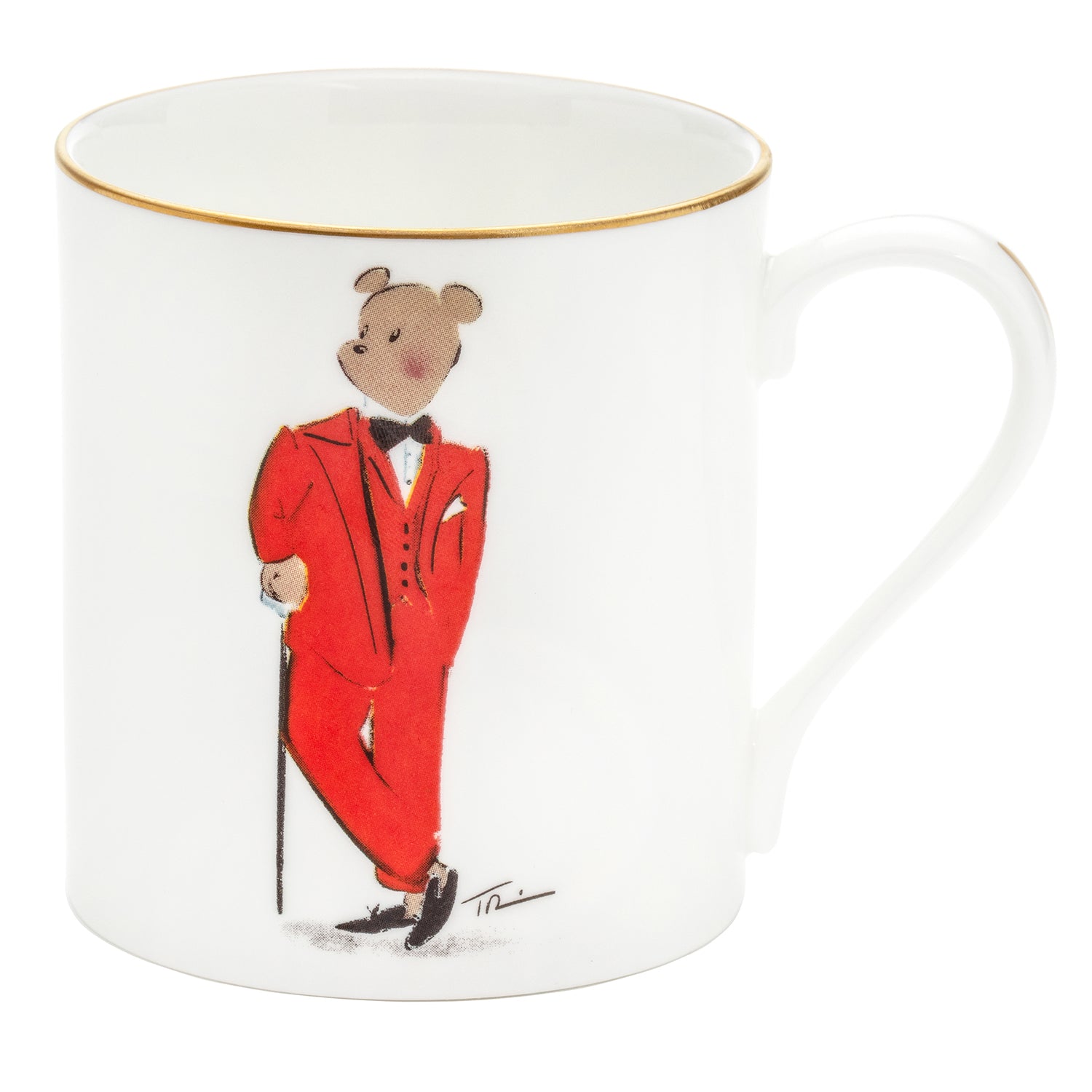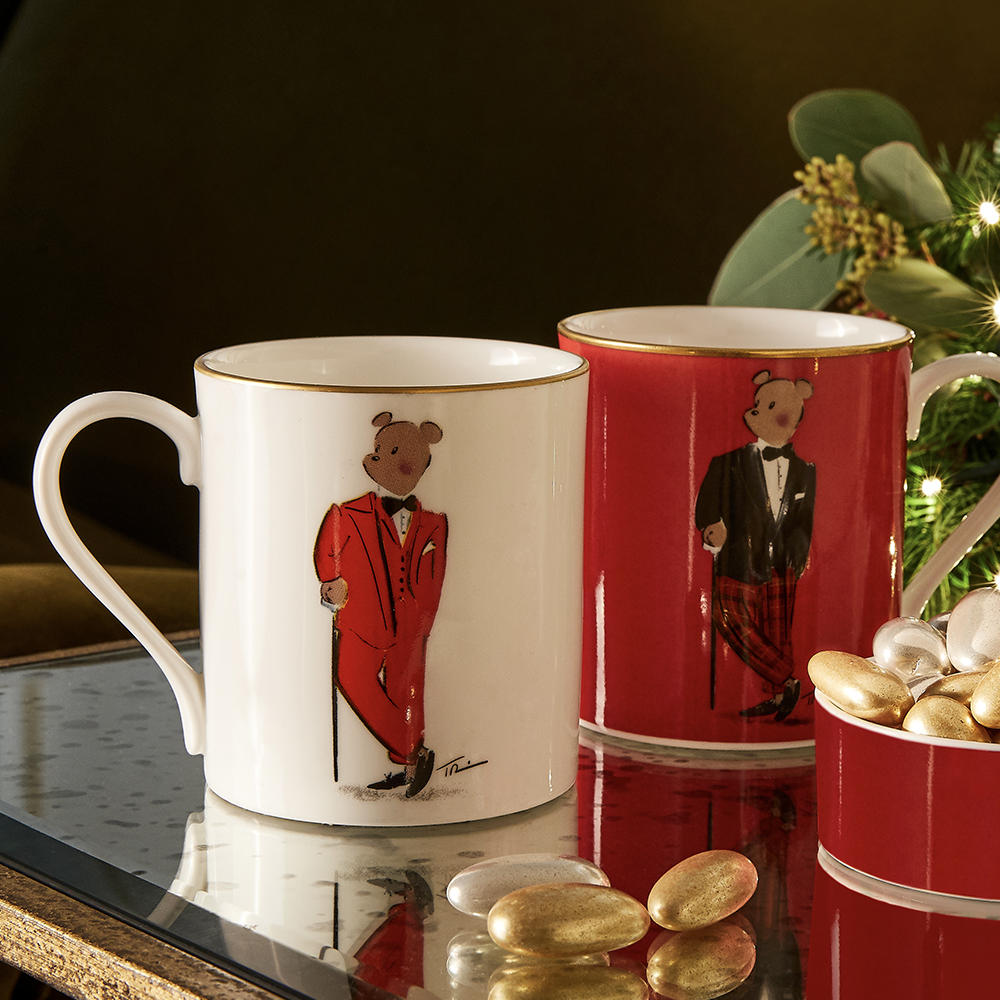 Description

Present the "Hal the Bear" Mug as a splendid gift for your loved ones, providing a vessel to savour the finest tea moments with an air of elegance.

A meticulously crafted work of art, this fine bone china mug in pristine white, adorned with a white gold gilded touch, presents the distinguished figure of Hal the Bear in snappy red suit.


An illustrious addition to our collaborative collection with New York-based artist Tug Rice, this piece seamlessly melds together artistic brilliance.

Fashioned from English Fine Bone China, the slender rim ensures optimal liquid-to-taste bud interaction, preserving the nuanced taste of your beverage.

Its elegant translucency serves as a testament to the quality of the refined material used.

Exquisite 24ct gold accents, meticulously hand-gilded, grace this mug, emphasizing its prestige. Crafted in England, it encapsulates a blend of tradition and finesse.

 
Measurements

Height 84 mm
Diameter 76 mm
Width (inc. handle) 110 mm