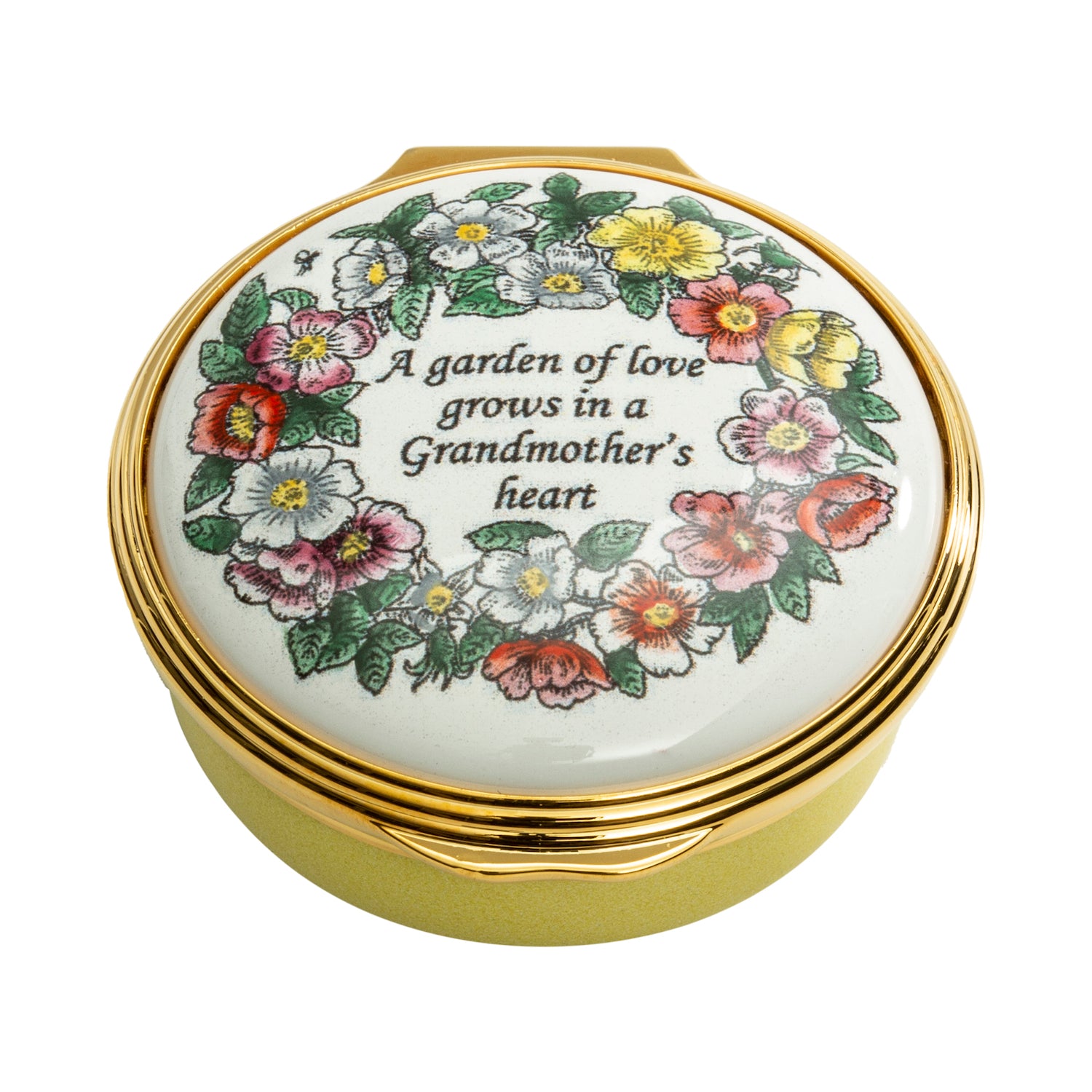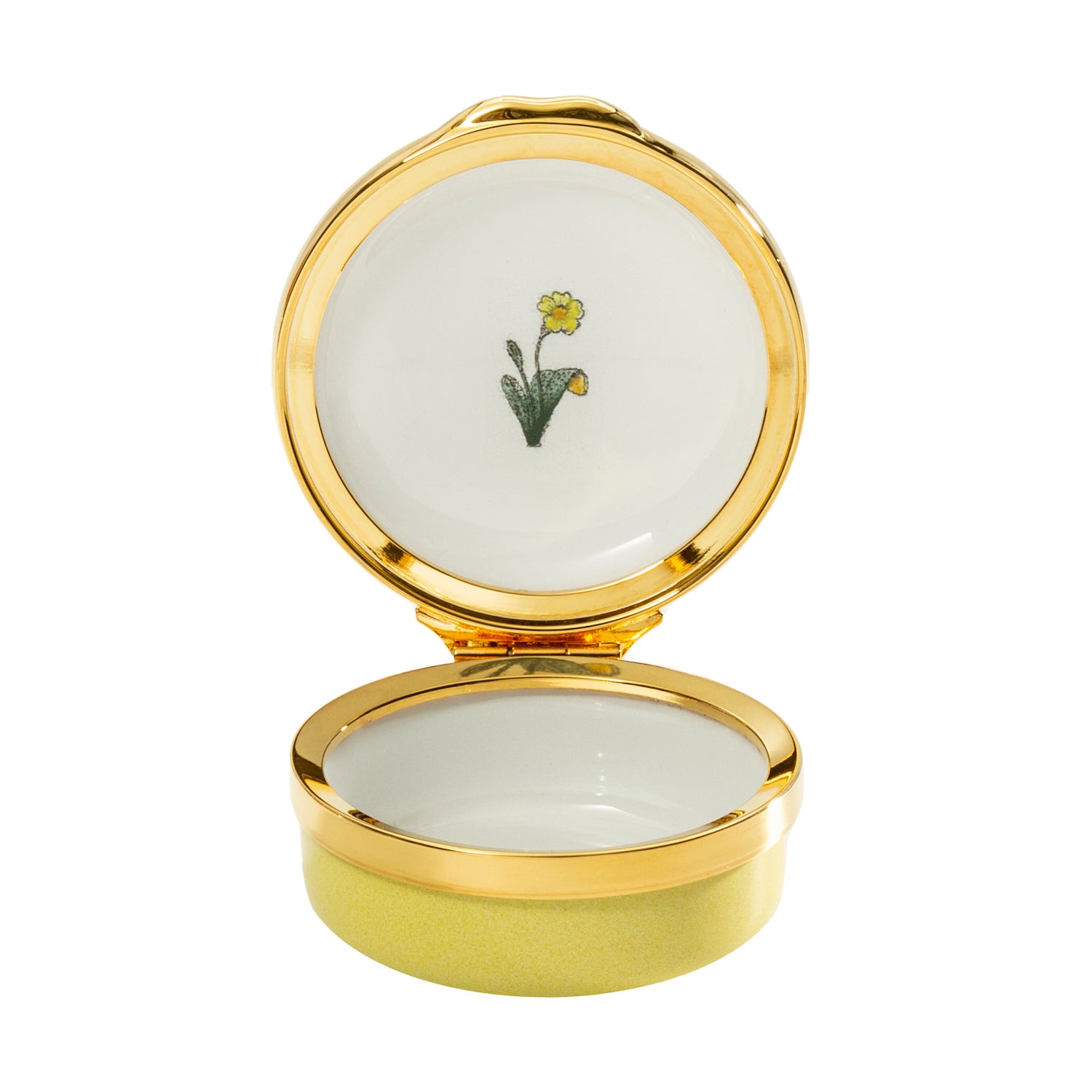 Grandmother's Heart Enamel Box
Description

This joyous enamel box is adorned with a vibrant floral arrangement surrounding the message 'A garden of love grows in a Grandmother's heart'.

Enclosed in our signature packaging, this keepsake box resonates with the cherished moments shared between a Grandmother and her loved ones.

Expertly fashioned by Halcyon Days artisans through ancient enamelling techniques, this decorative enamel box is a testament to enduring dedication.

Please allow an extra 4 weeks for personalisation.
Measurements

Diameter 43 mm
Height 20 mm

Grandmother's Heart Enamel Box