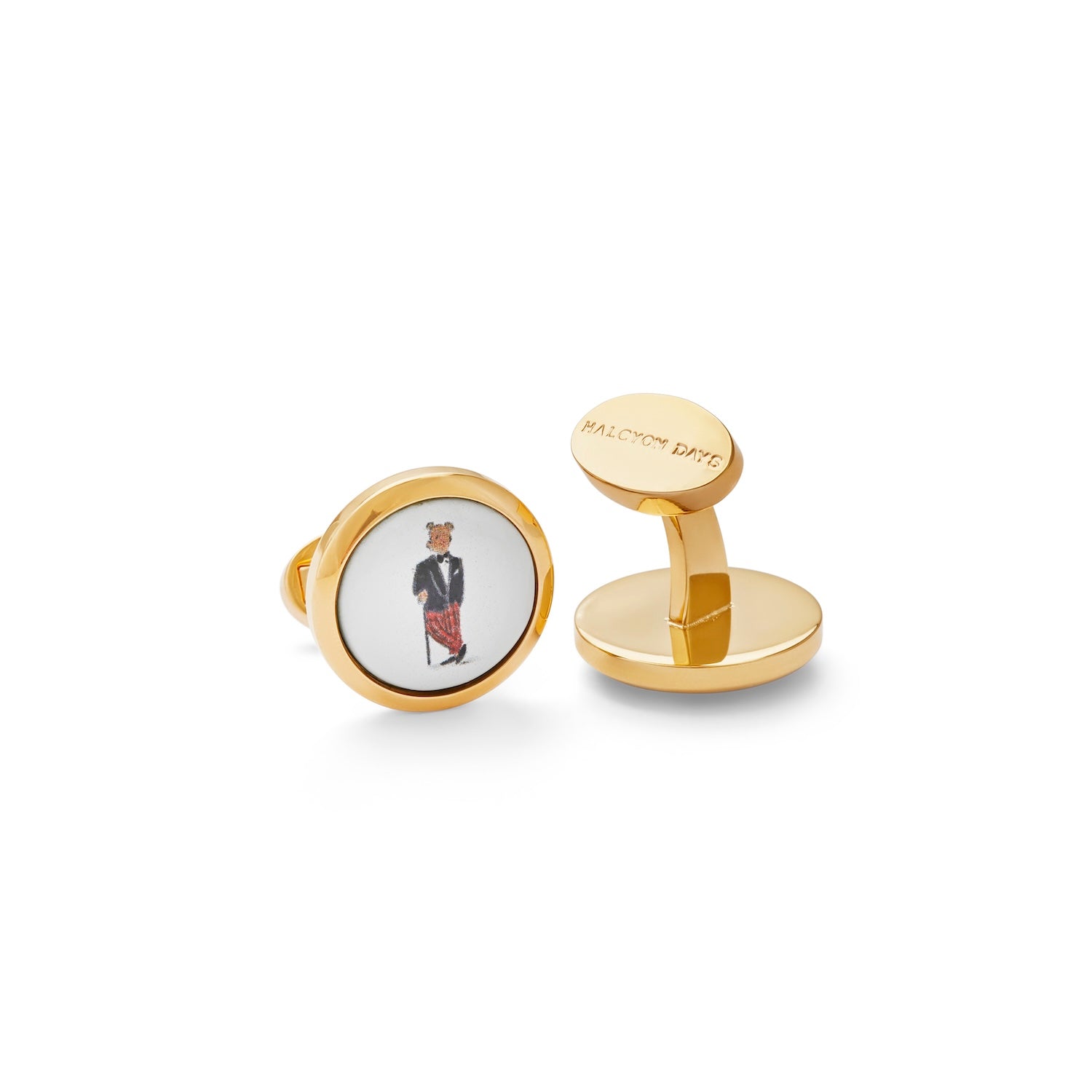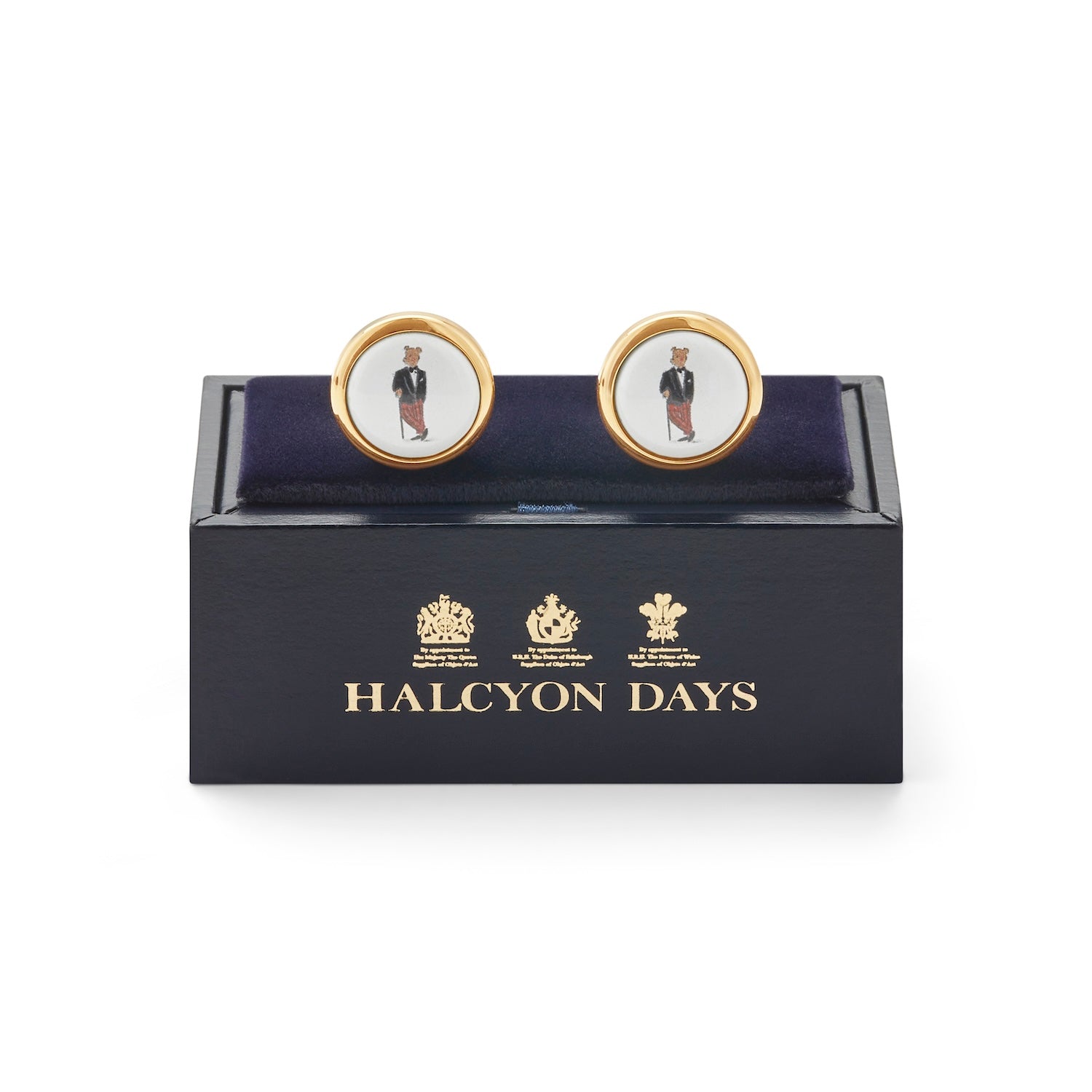 Hal The Bear Enamel Cufflinks
Description

These handcrafted enamel cufflinks form a part of our Hal the Bear collection created in collaboration with New York based illustrator Tug Rice.

A reliably impeccable dresser seen here in his evening dress, Hal leans languidly on his cane and gazes into the distance. A charismatic creation exuding elegance and ease, our Hal the bear pieces make fantastic gifts for dandy dressers everywhere.
Hal The Bear Enamel Cufflinks