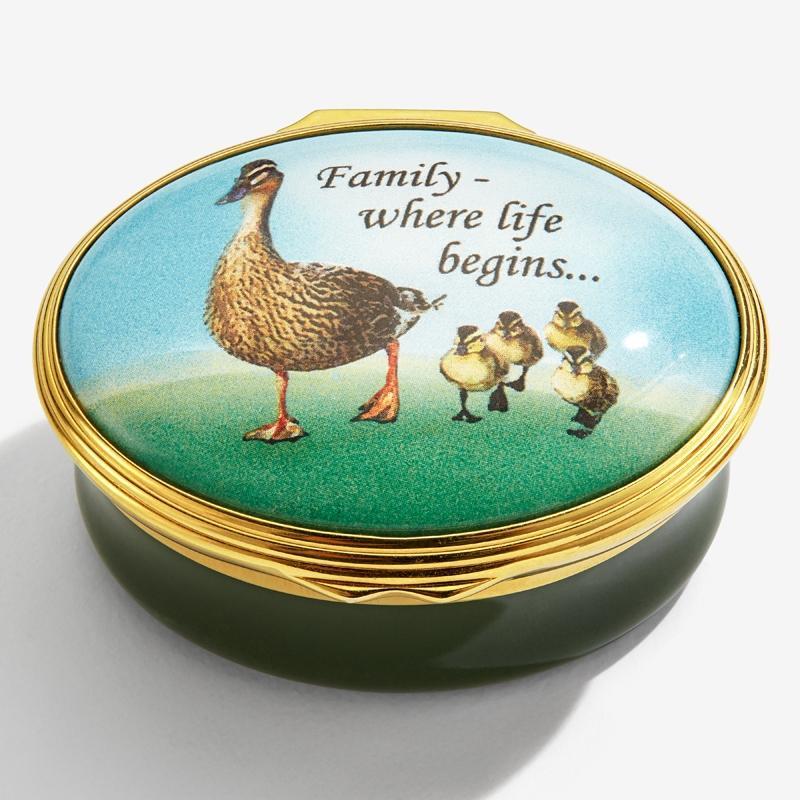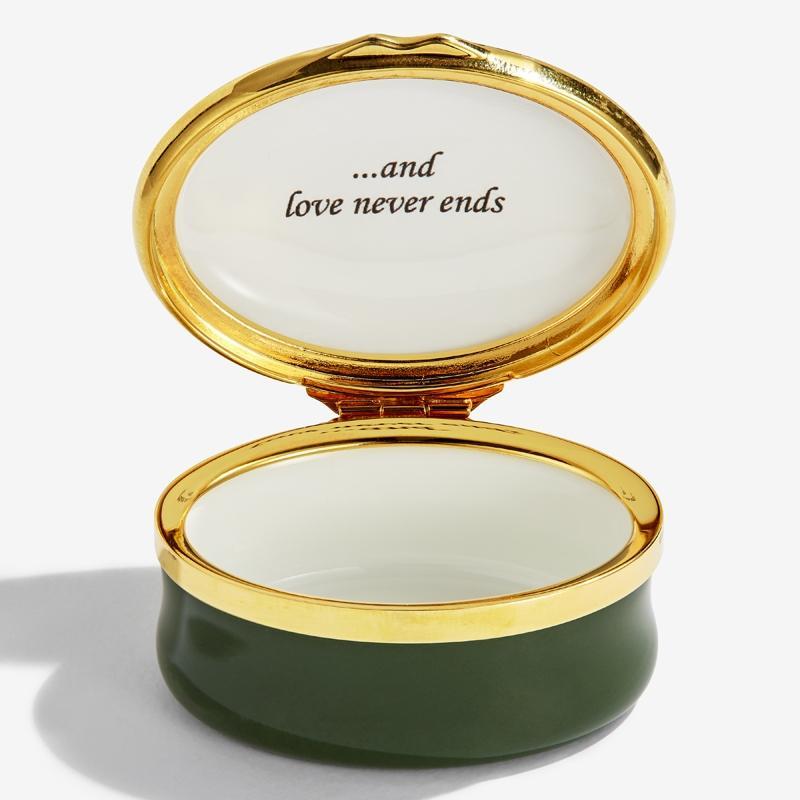 Family... Where Life Begins Enamel Box
Description

This handcrafted piece celebrates the joy and importance of family.

Featuring an endearing depiction of ducklings ambling behind their mother, this enamel box is inscribed with the words, 'Family, where life begins.. and love never ends'. Its base has a dark green tone.

Crafted with precision by skilled artisans, each enamel box is a home ornament that embodies generations of dedication, meticulously hand-painted, assembled, and exquisitely packaged for sharing and admiration.

Presented in our signature Halcyon Days box, this enamel creation allows for a personalized message, transforming it into a treasured keepsake.
Measurements

Length 55 mm
Width 40 mm
Height 23 mm

Family... Where Life Begins Enamel Box