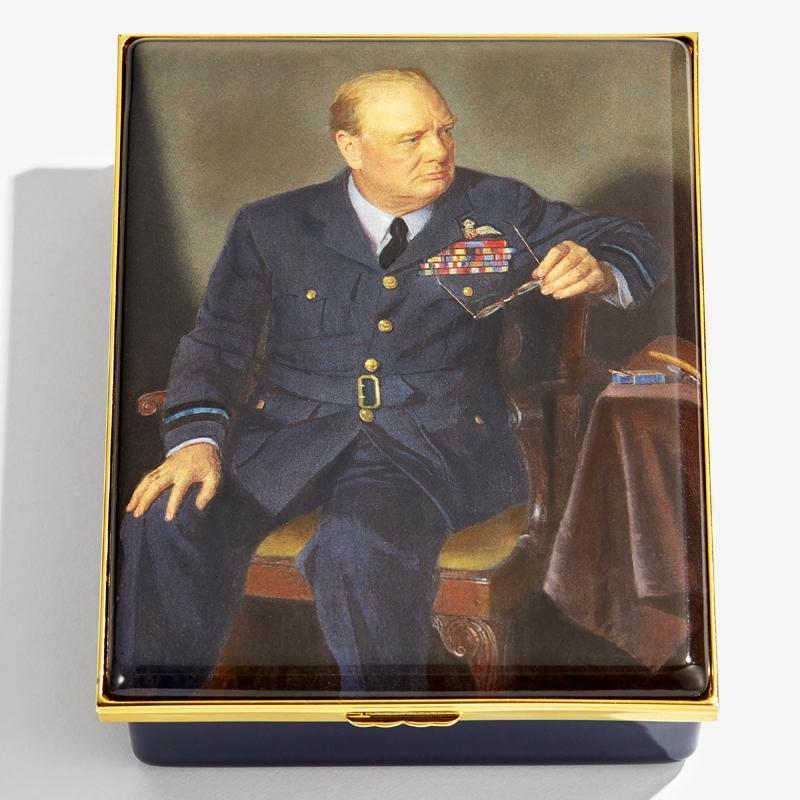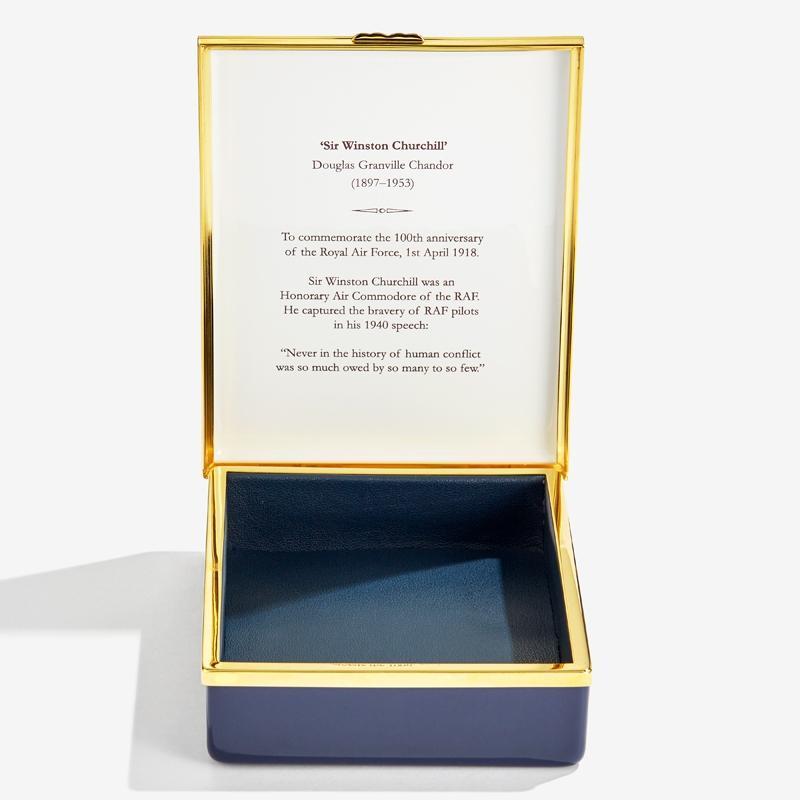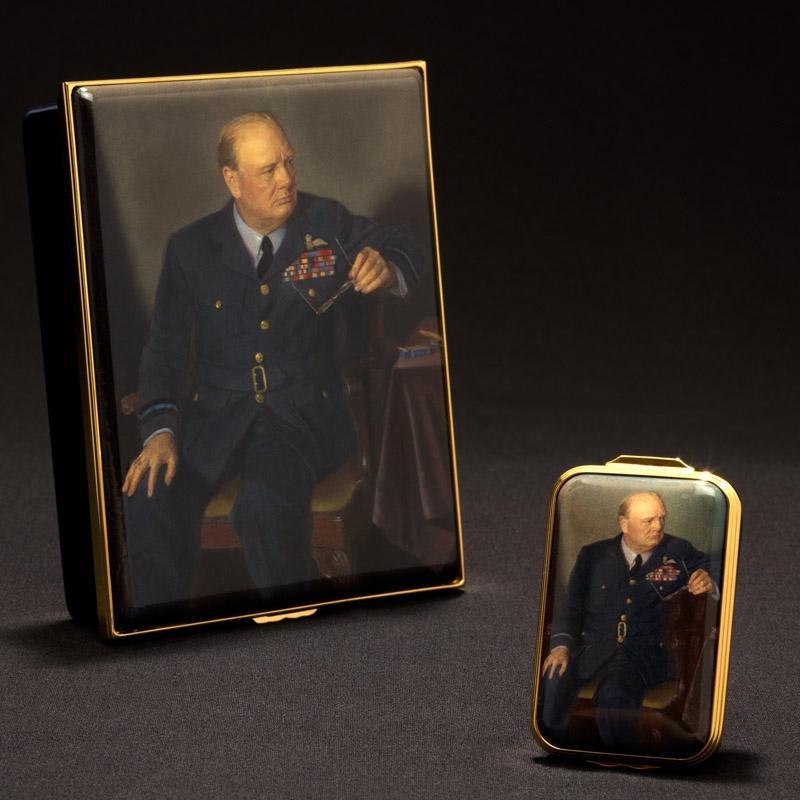 Churchill Portrait by Chandor Enamel Box
Description

Please note that this product is handmade to order and will take approximately 8 weeks to deliver.

 

 

To commemorate the 100th anniversary of the Royal Air Force on 1st April 2018, Halcyon Days has handcrafted this prestigious enamel box featuring a vivid reproduction of Douglas Granville Chandor's portrait of Sir Winston Churchill in RAF uniform.

Churchill was an Honorary Air Commodore of the RAF and captured the bravery of RAF pilots in his 1940 speech, "Never in the history of human conflict was so much owed by so many to so few." This inscription can be found on the inside lid of the box.

The original artwork can be found in the National Portrait Gallery, London.

This is a limited edition of 100 pieces.
Measurements

Length 138 mm
Width 117 mm
Height 37 mm

Churchill Portrait by Chandor Enamel Box