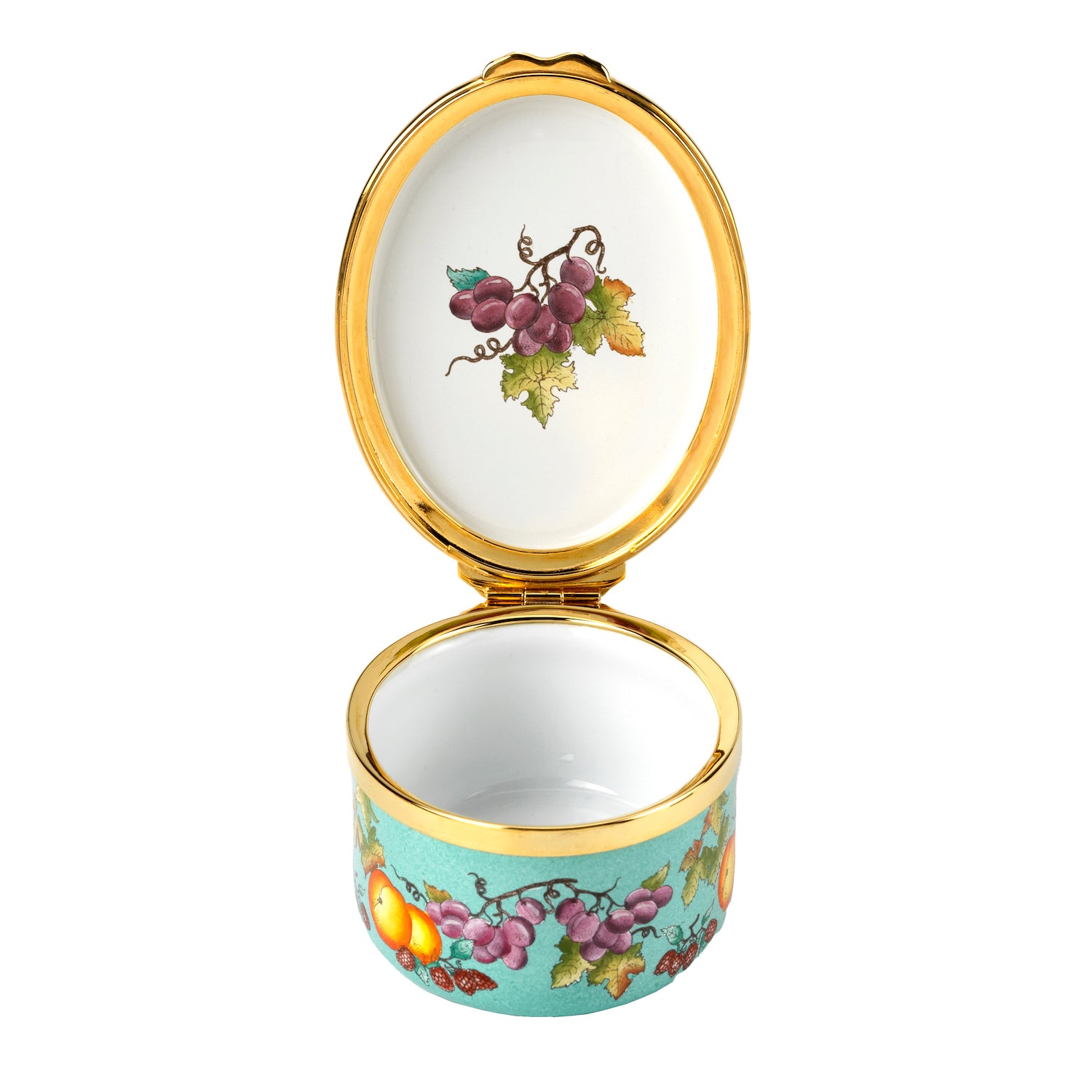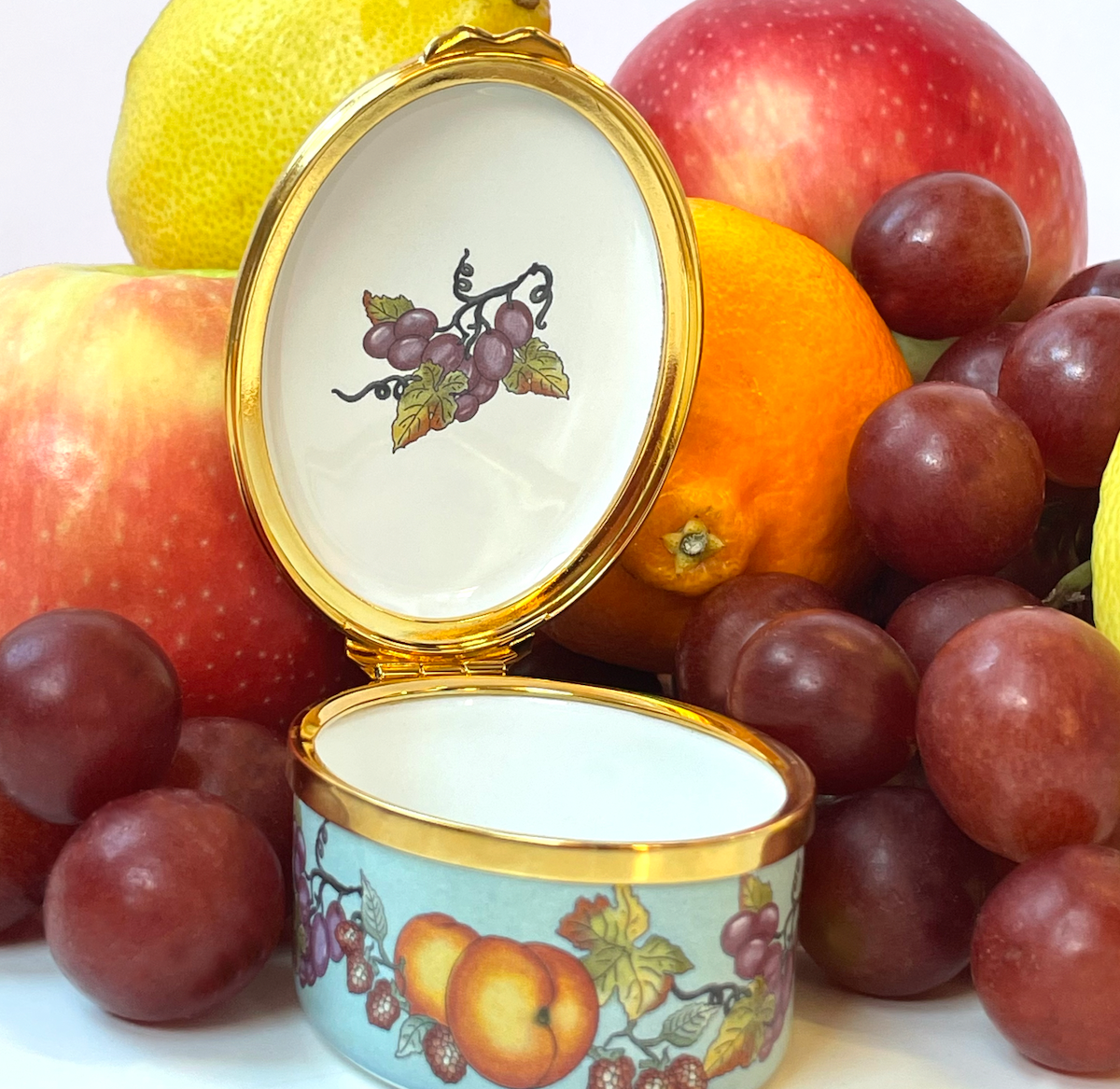 "Cherish Your Yesterdays" Enamel Box
Description

A thoughtful gift for expressing your best wishes. This keepsake box holds the essence of treasuring memories, looking forward to the future, and embracing the present.

Crafted with meticulous care, the lid features the elegant inscription "Cherish your yesterdays, dream your tomorrows, and live your todays." encircled by a delicate arrangement of fruits and leaves, creating a serene and meaningful design.

Hand painted in the heart of England using heritage craftsmanship, this decorative enamel box is a comforting work of art that will undoubtedly be passed down through generations.

This decorative enamel box arrives in our distinctive Halcyon Days packaging, embodying both its quality and the sentiments it carries.
Measurements

Length 63 mm
Width 45 mm
Height 23 mm
"Cherish Your Yesterdays" Enamel Box