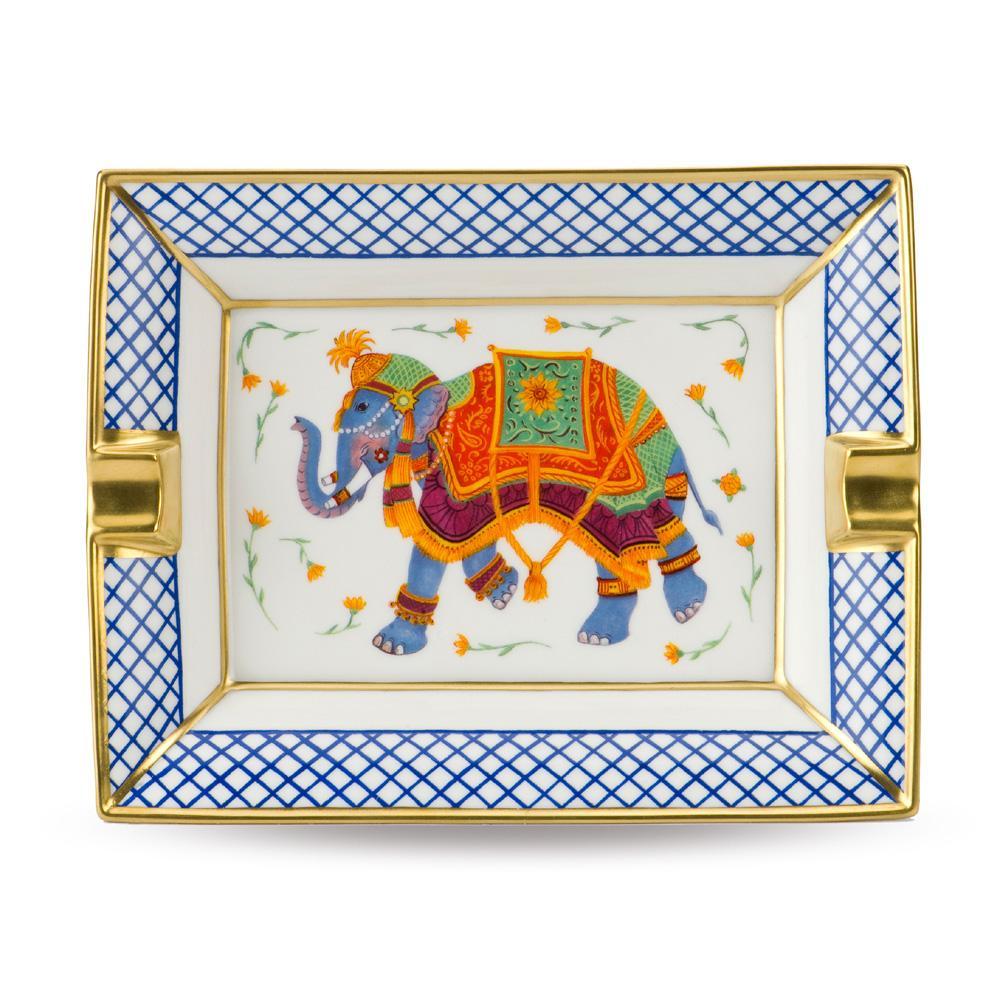 Ceremonial Indian Elephant White Ashtray
Description

This beautiful handcrafted Halcyon Days Ashtray is an eye-catching work of art. In Indian mythology the Ceremonial Indian elephant is symbolic of power, love, peace and good luck. Making this unique work of art a perfect luxury gift for all ages.

Make this stunning object d'art a decorative addition to your household or a unique gift.

Gilded with 24ct gold.
Measurements

Length 200 mm
Width 155 mm
Height 33 mm
Ceremonial Indian Elephant White Ashtray