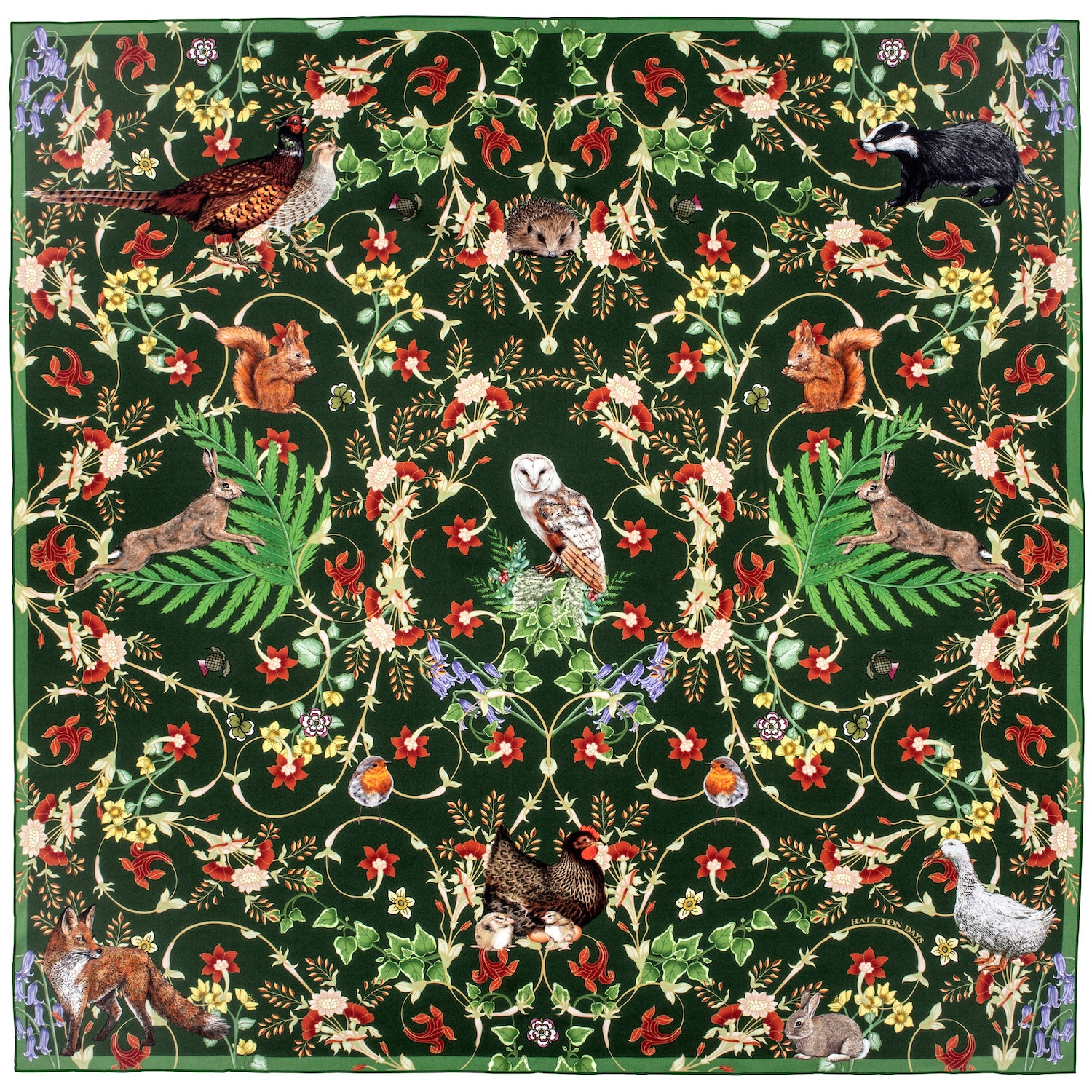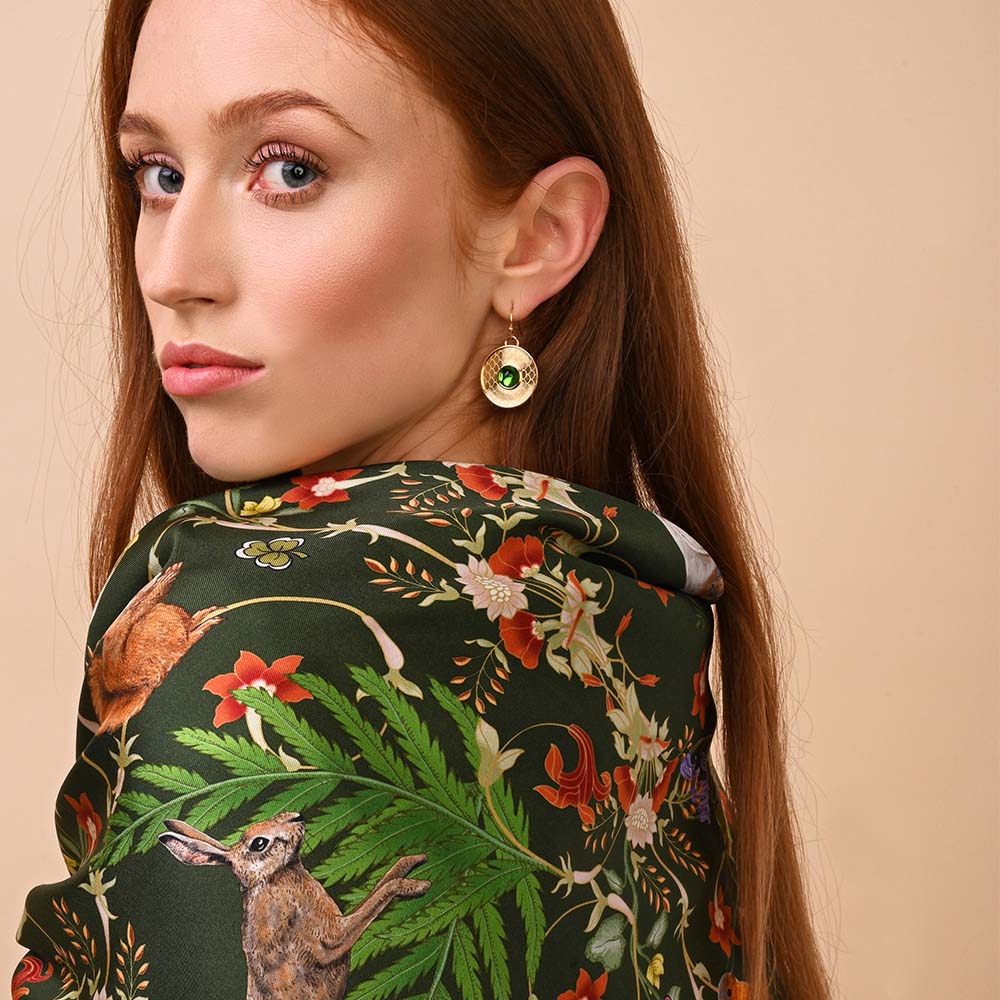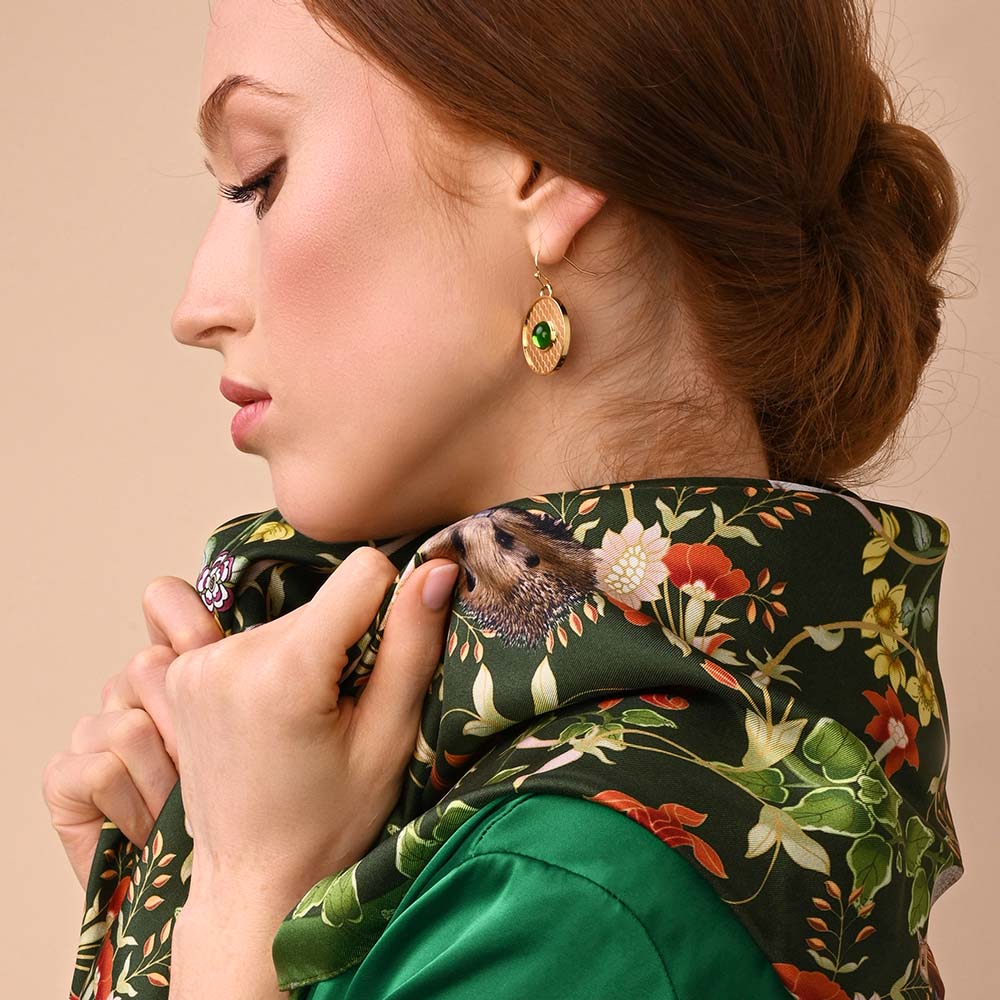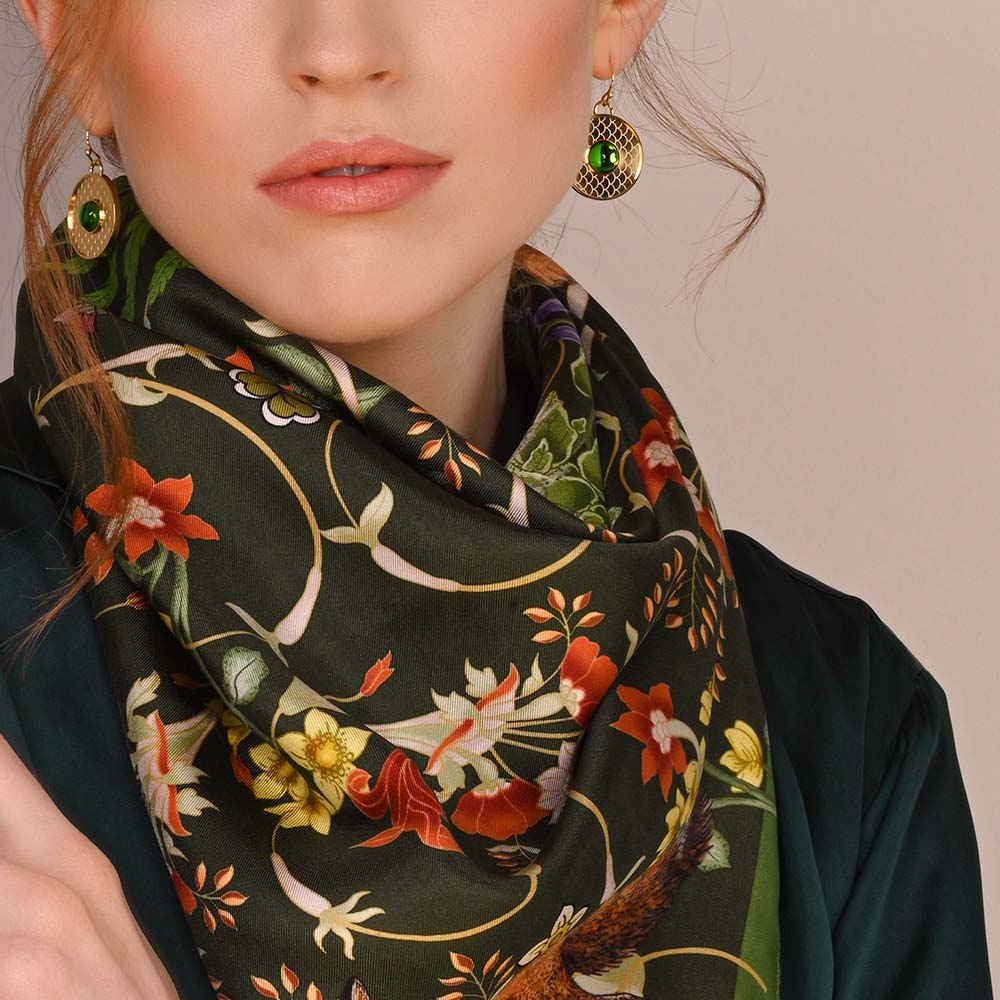 Celebration of the Natural World Silk Scarf
Description

This silk scarf is inspired by The King's love of nature, adorned with enchanting woodland creatures and an abundant array of flora and fauna. Its dynamic colours, diaphanous aesthetic and intricate design tells a story which comes to life whichever way you wish to wear it.


Made of 100% pure silk, our Halcyon Days scarves are entirely made in England and feature a beautifully hand rolled edge.


A percentage of the sales of the 'Celebration of the Natural World' collection will be donated to The Royal Countryside Fund. We are proud to support this UK-wide charity in empowering family farms and rural communities to survive and thrive. Learn more about the Fund's important charitable work here.
Measurements
Celebration of the Natural World Silk Scarf