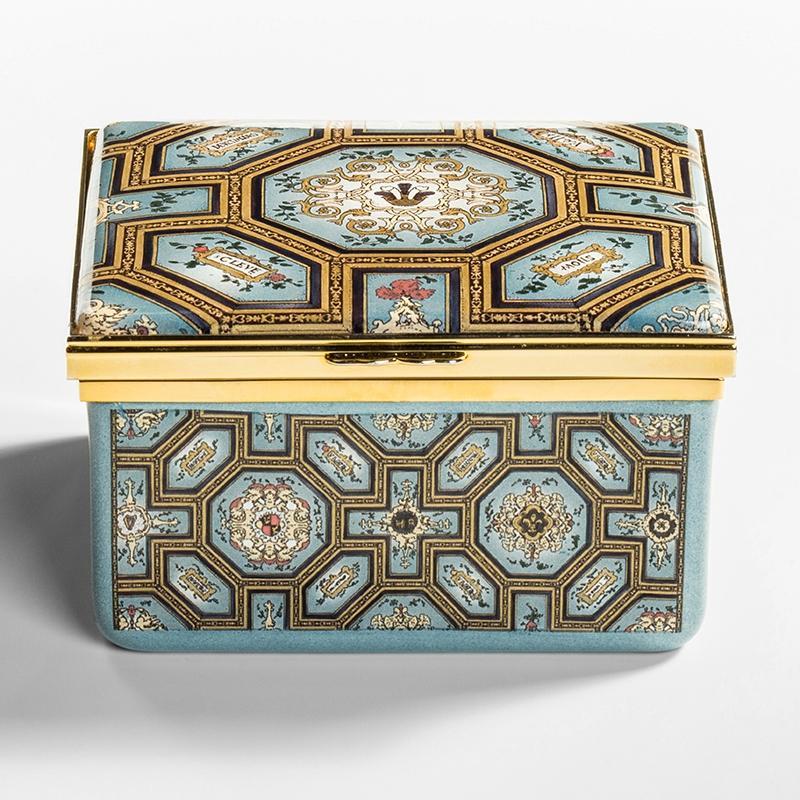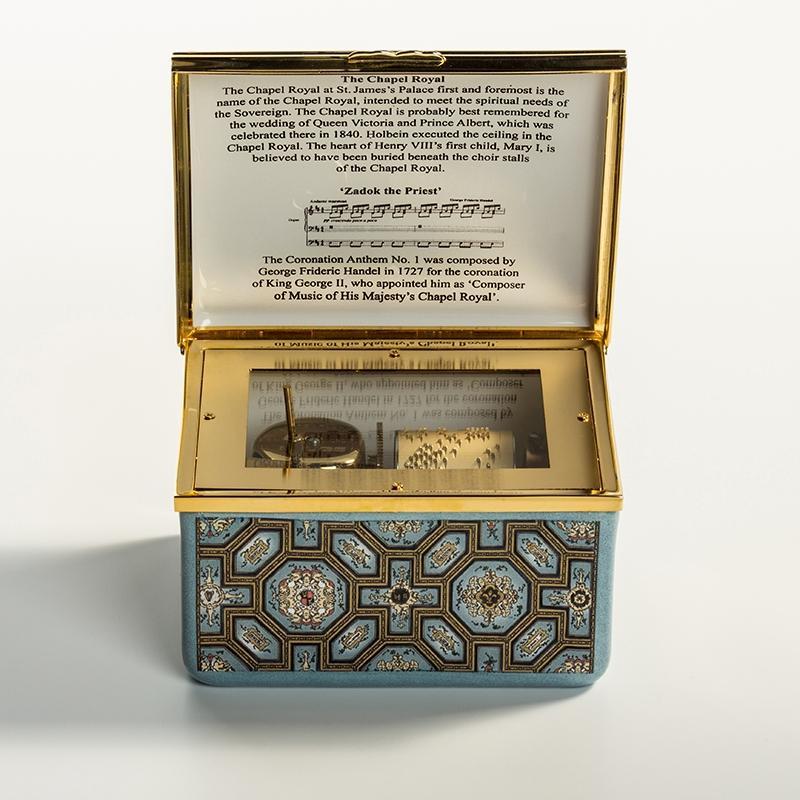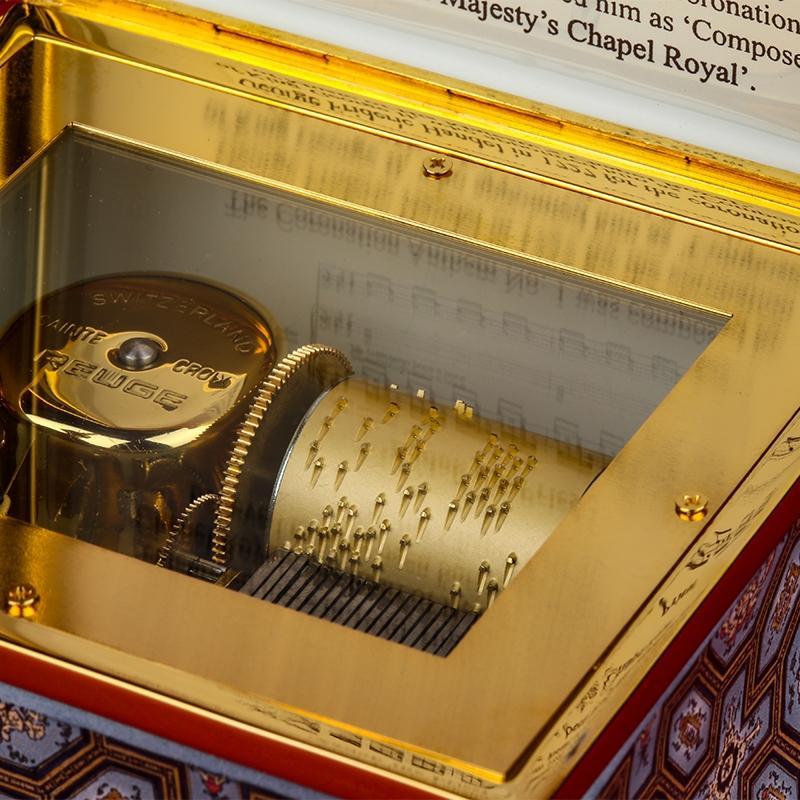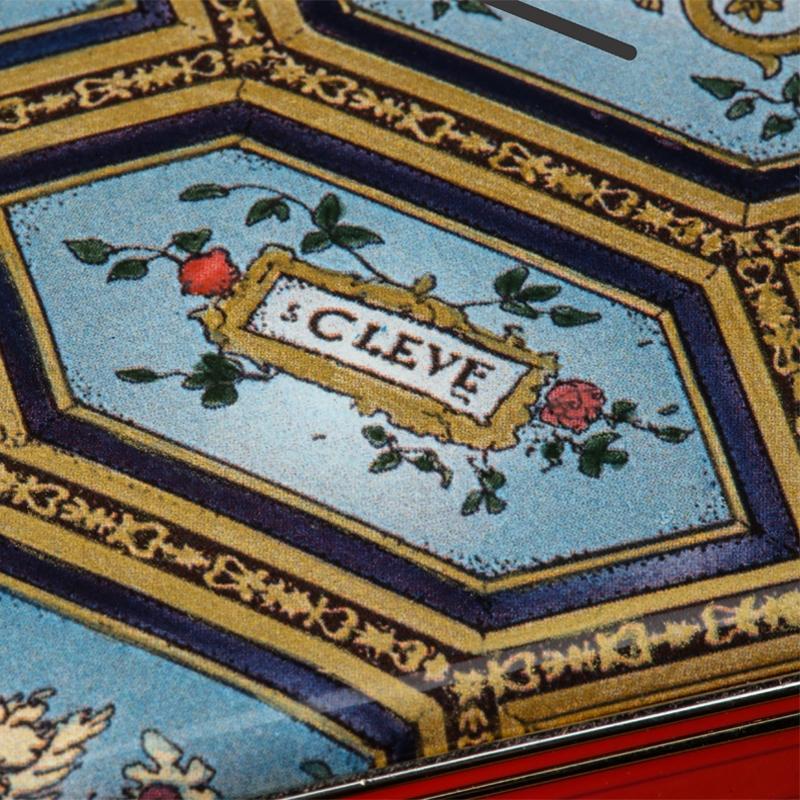 Ceiling of the Chapel Royal, St James's Palace Musical Box
Description

Please note that this product is handmade to order and will take approximately 8 weeks to deliver.

 

 

The much-admired coffered ceiling of the Chapel Royal, St James's Palace inspired this stunning, limited edition musical box.

Commissioned by Henry VIII, Hans Holbein decorated the ceiling in honour of the King's fourth marriage to Anne of Cleves. True to Holbein's reputation as one of the greatest portraitists of the 16th Century, the ceiling is a spectacular Tudor masterpiece. Its patterns and colours have been expertly reproduced in this delightfully detailed design.

Once opened, the box softly plays Handel's 'Zadok the Priest'.

Limited to an edition of 100, this box is supplied with a unique limited edition number and a supporting Certificate of Authenticity.

Measurements

Length 95 mm
Width 82 mm
Height 50 mm

Ceiling of the Chapel Royal, St James's Palace Musical Box