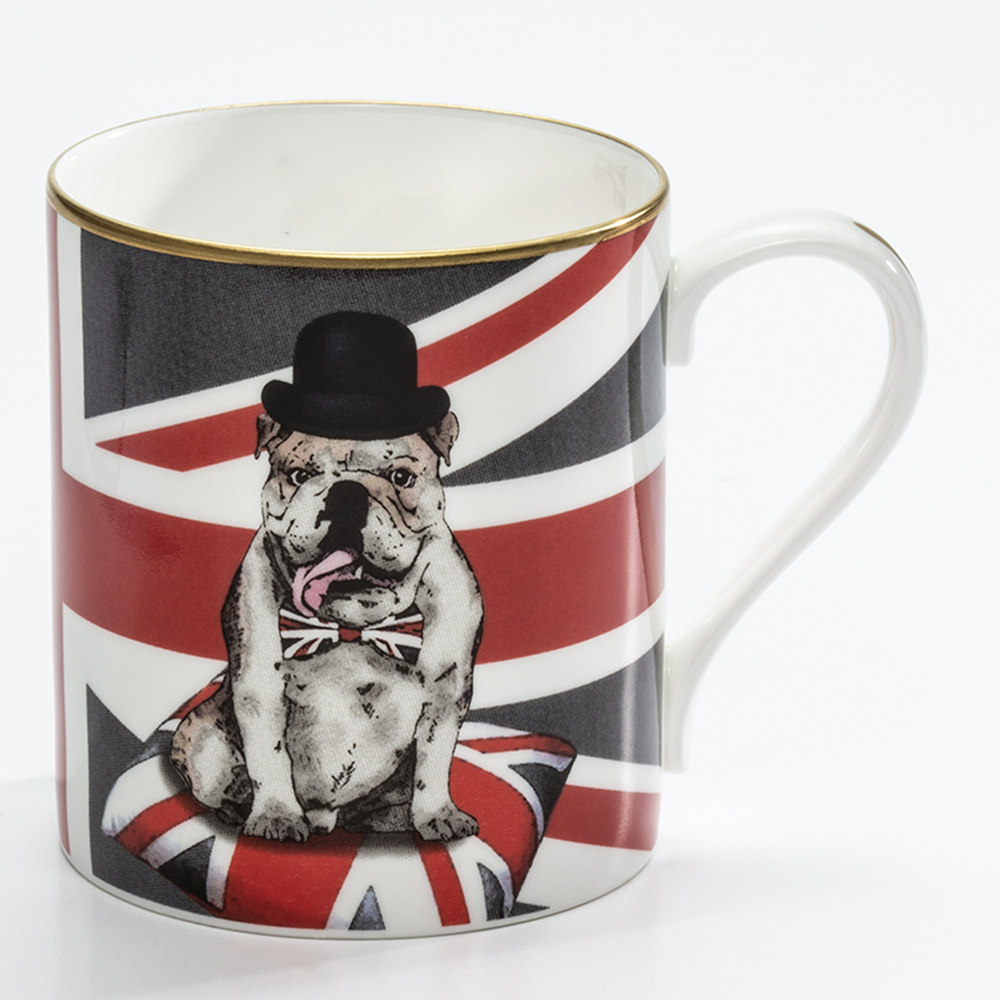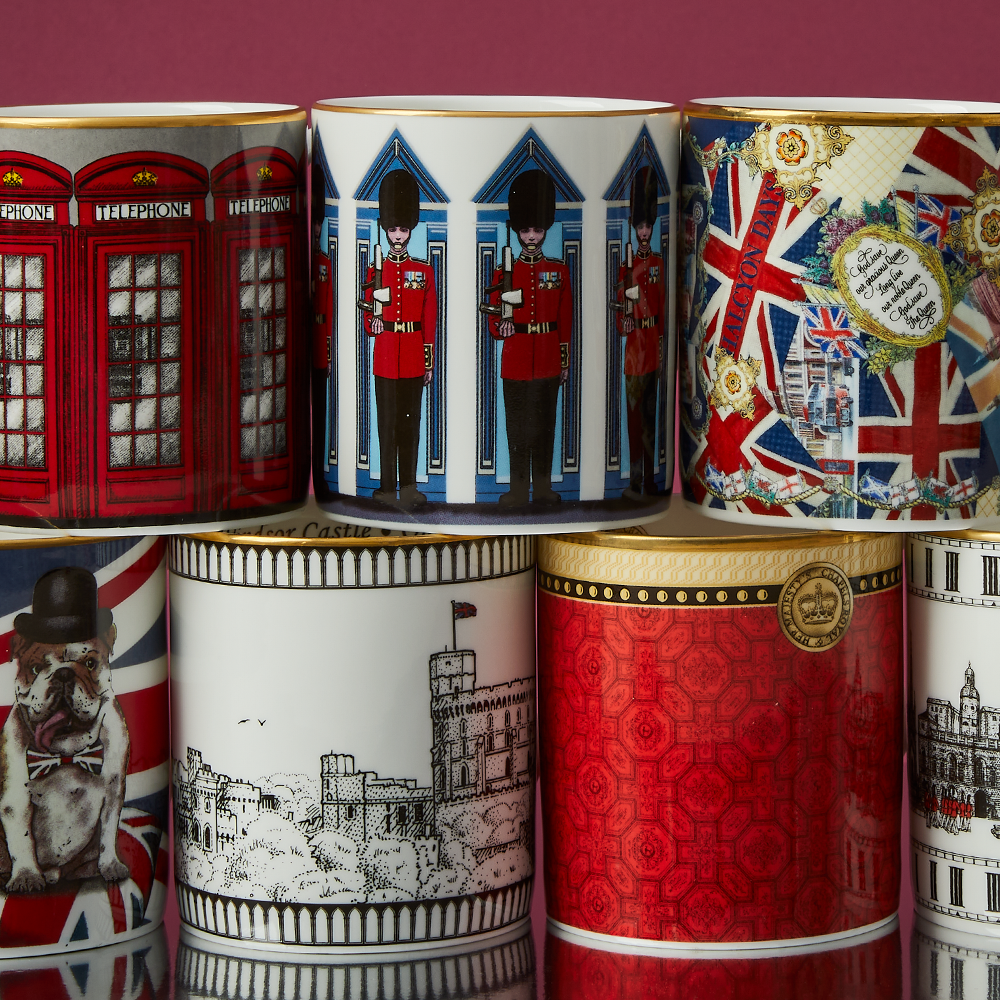 Description

A treasured souvenir and gift, perfect for tea or coffee moments. Crafted from English Fine Bone China, it boasts a Union Jack flag background that embodies British heritage.

Gilded with 24ct gold, this mug features a charming drawing of a bulldog, capturing the spirit of strength and loyalty. Meticulously handcrafted by skilled artisans in Stoke-on-Trent, each piece reflects the precision and pride of British craftsmanship.

Presented in our signature Halcyon Days box, this mug radiates care and sophistication, making it a cherished keepsake.

The English fine bone china ensures the purity of your drink's taste, while its captivating translucency and elegant aesthetic elevate your sipping experience.

A true embodiment of timeless elegance, made with excellence in England.
Measurements

Height 84 mm
Diameter 76 mm
Width (inc. handle) 110 mm