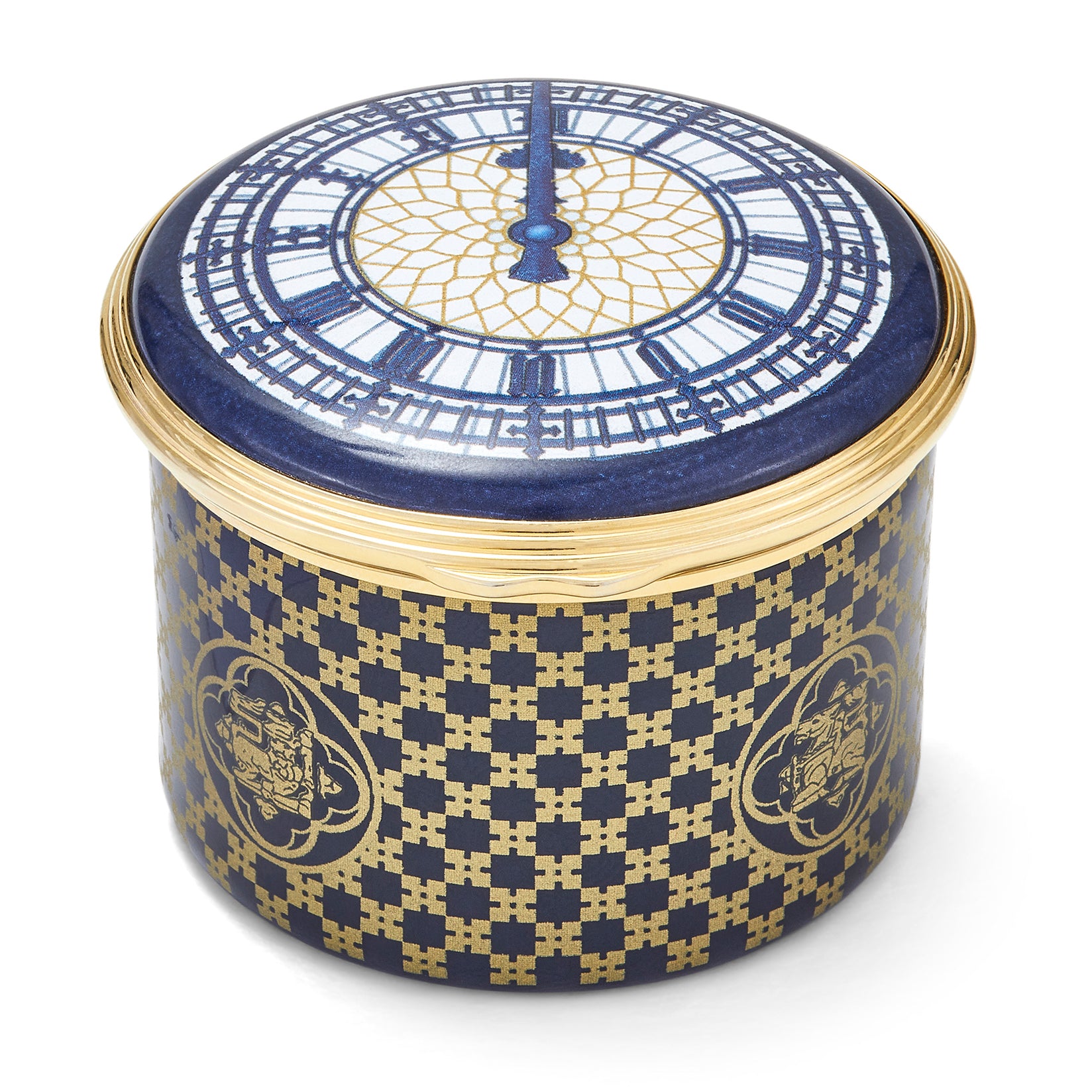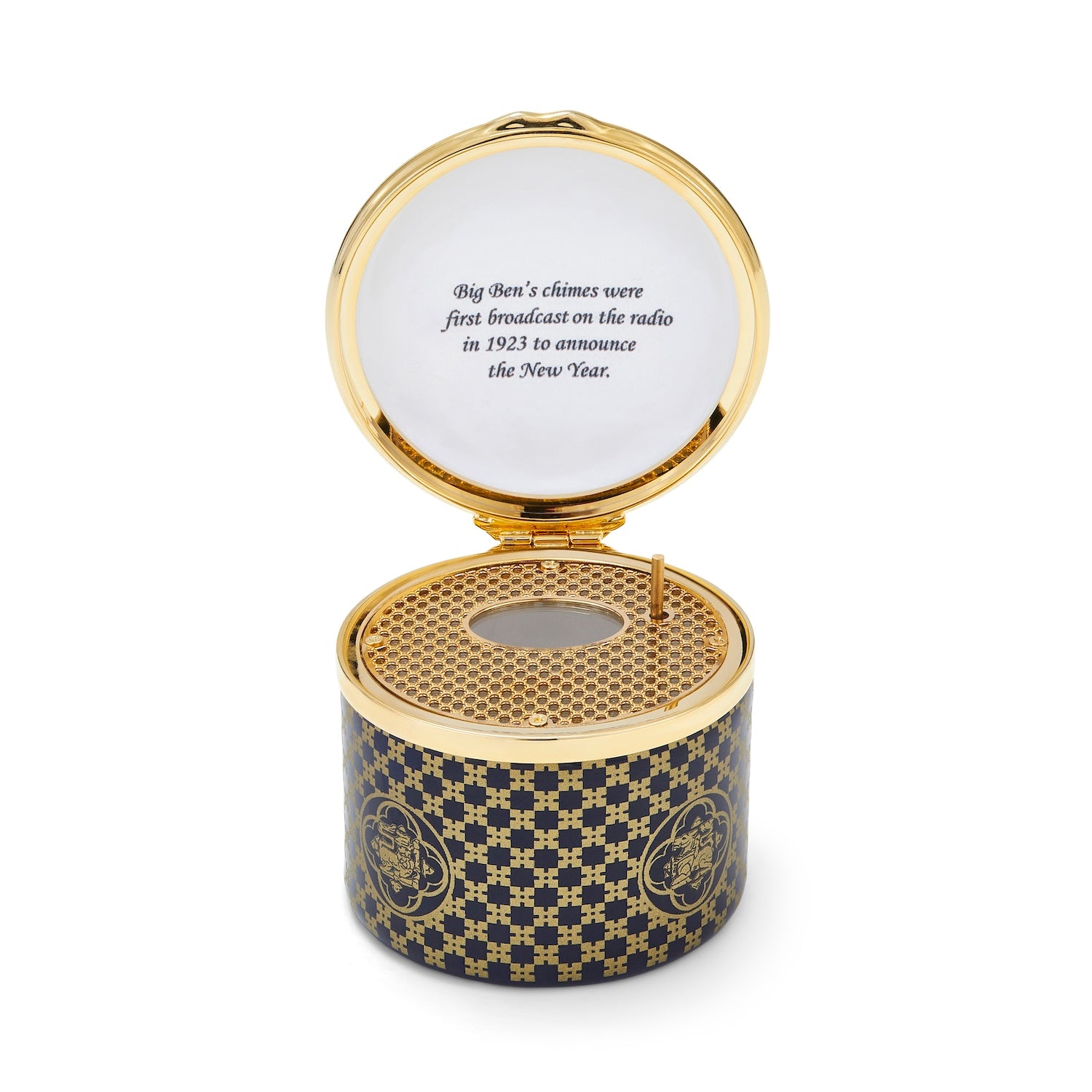 Big Ben Chimes 100th Anniversary Musical Box
Description

Please note that this product is handmade to order and will take approximately 8 weeks to deliver.

This commemorative musical box is a tribute to one of the most iconic moments in broadcasting history when, on 31 December 1923, the BBC transmitted the sound of Big Ben chiming midnight, marking the arrival of the New Year.


Since 1924, these resonant chimes have been broadcast daily, forming an indelible connection with BBC radio reporting. They have transcended the mere act of timekeeping and become a cherished symbol of British heritage and patriotism.

Our 100th Anniversary box encapsulates the essence of those iconic 'bongs' in a beautifully crafted keepsake. Hand made in England with traditional craft techniques, each time you gently wind this musical box and hear the familiar strains of the Westminster Chimes, you will be transported to a bygone era, where the wireless was a window to the world and the chimes of Big Ben heralded the dawn of a new year.

Limited to an Edition of 100.

Big Ben Chimes 100th Anniversary Musical Box