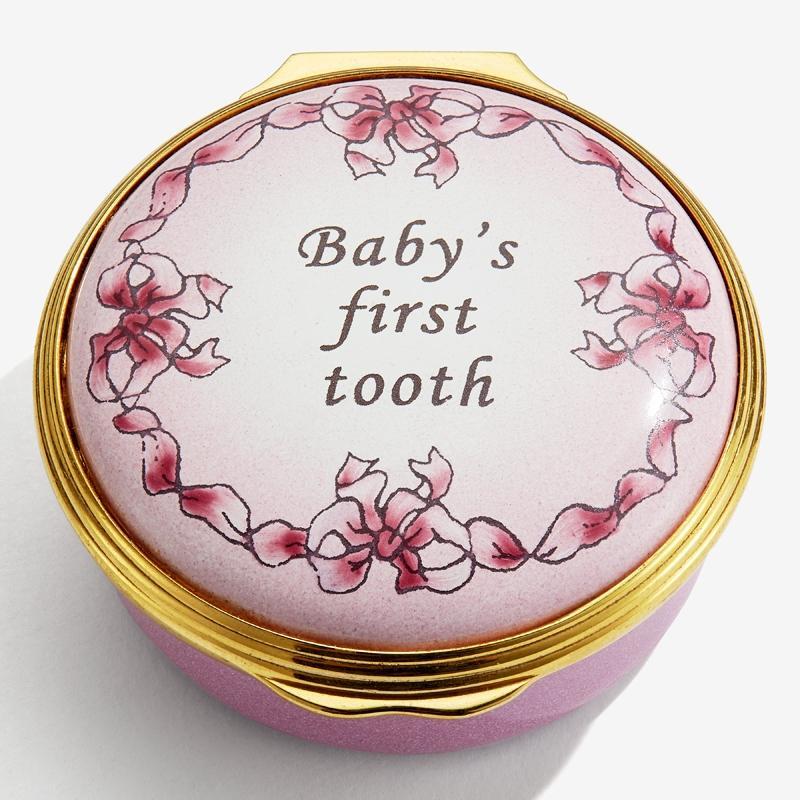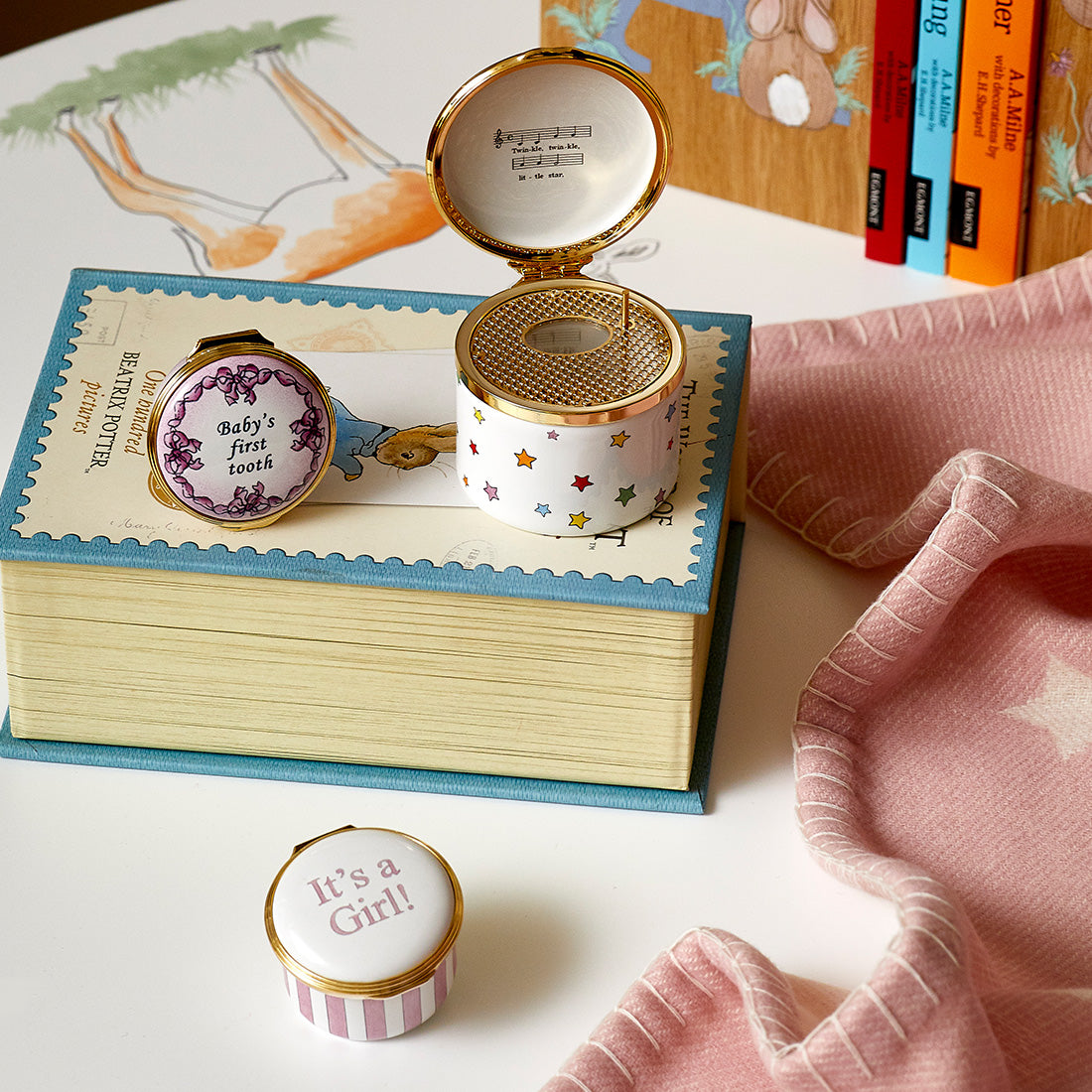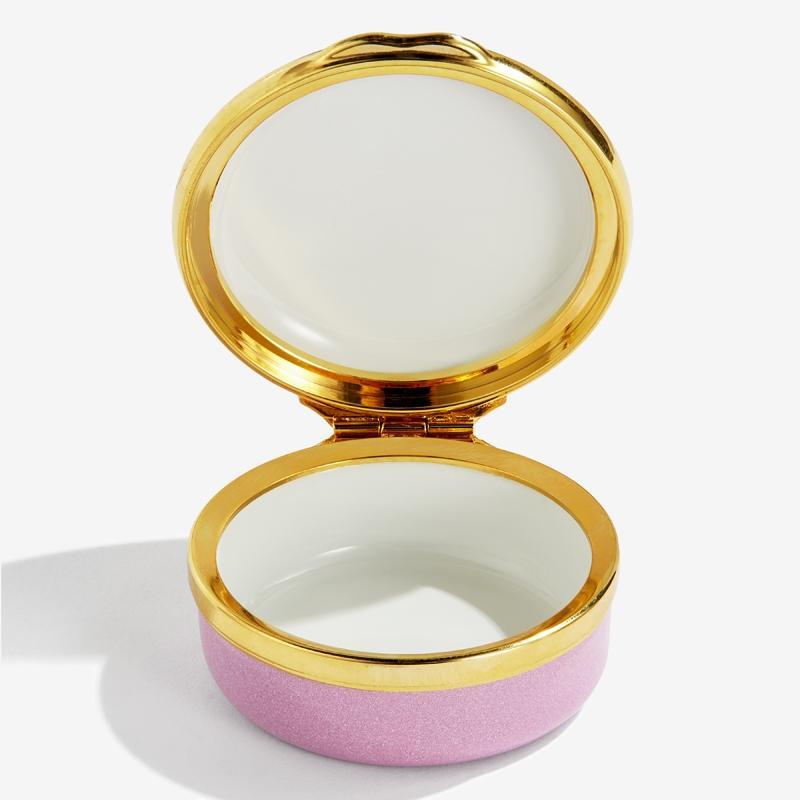 Baby's First Tooth Pink Enamel Box
Description

 

A cherished memento for celebrating the milestone of a baby's first tooth. Designed as a delightful baby girl gift, this piece is adorned in candy pink hues.

The lid proudly displays the words "baby's first tooth" on a soft pink background, capturing the essence of this special occasion. Encased in our signature Halcyon Days box, it arrives with elegance.

Add a personal touch by placing your unique message on the inside base, transforming it into a keepsake to treasure.

Crafted with care, each enamel box is meticulously handmade in England by our team of highly skilled craftsmen and artisans. The design is expertly painted by hand.
Measurements

Diameter 43 mm
Height 20 mm
Baby's First Tooth Pink Enamel Box