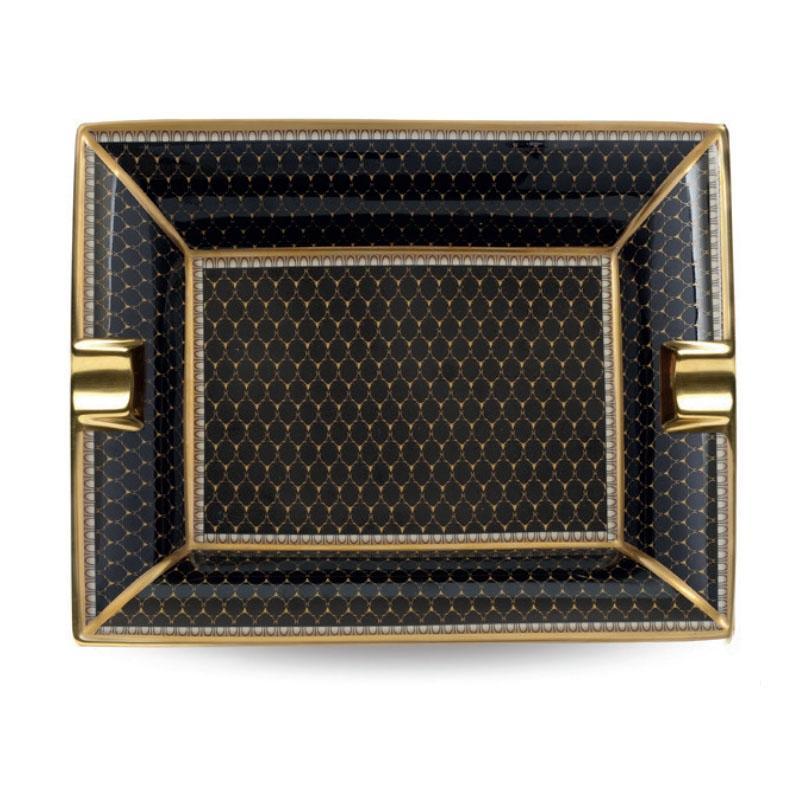 Antler Trellis Black Ashtray
Description

Our Antler Trellis design, in collaboration with Gordon Castle, is inspired by the stag antlers that once lined the domed ceiling at one of Scotland's finest estates.

As with many of our ashtrays, this beautiful product is crafted from English fine bone china and has been hand gilded with 18ct gold. Exquisitely handmade in England, this ashtray has been executed to the highest quality and is a luxurious centre piece in any home.

Gilded with 24ct gold.

Find out how best to care for your fine bone china here.
Measurements

Length 200 mm
Width 155 mm
Height 33 mm
Antler Trellis Black Ashtray