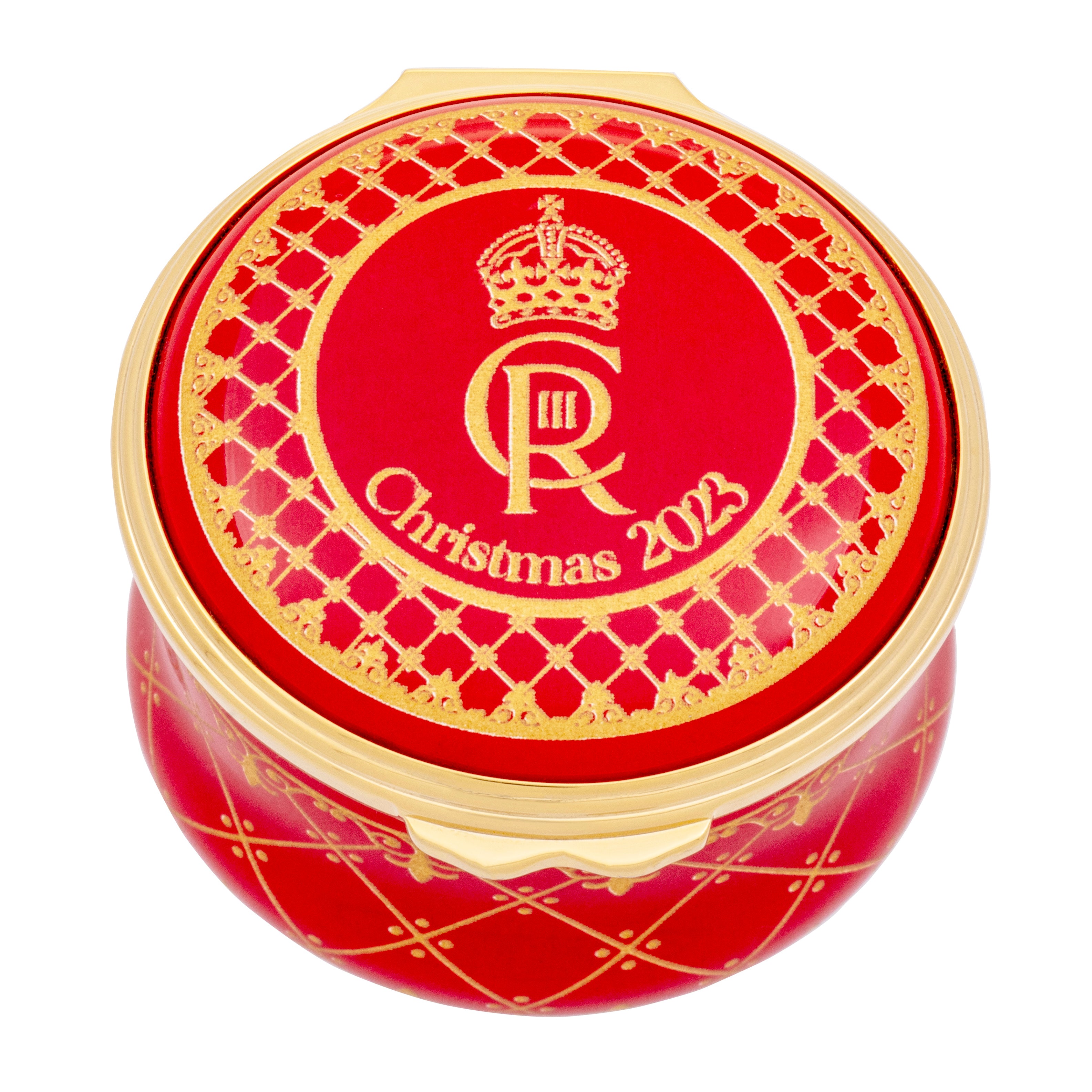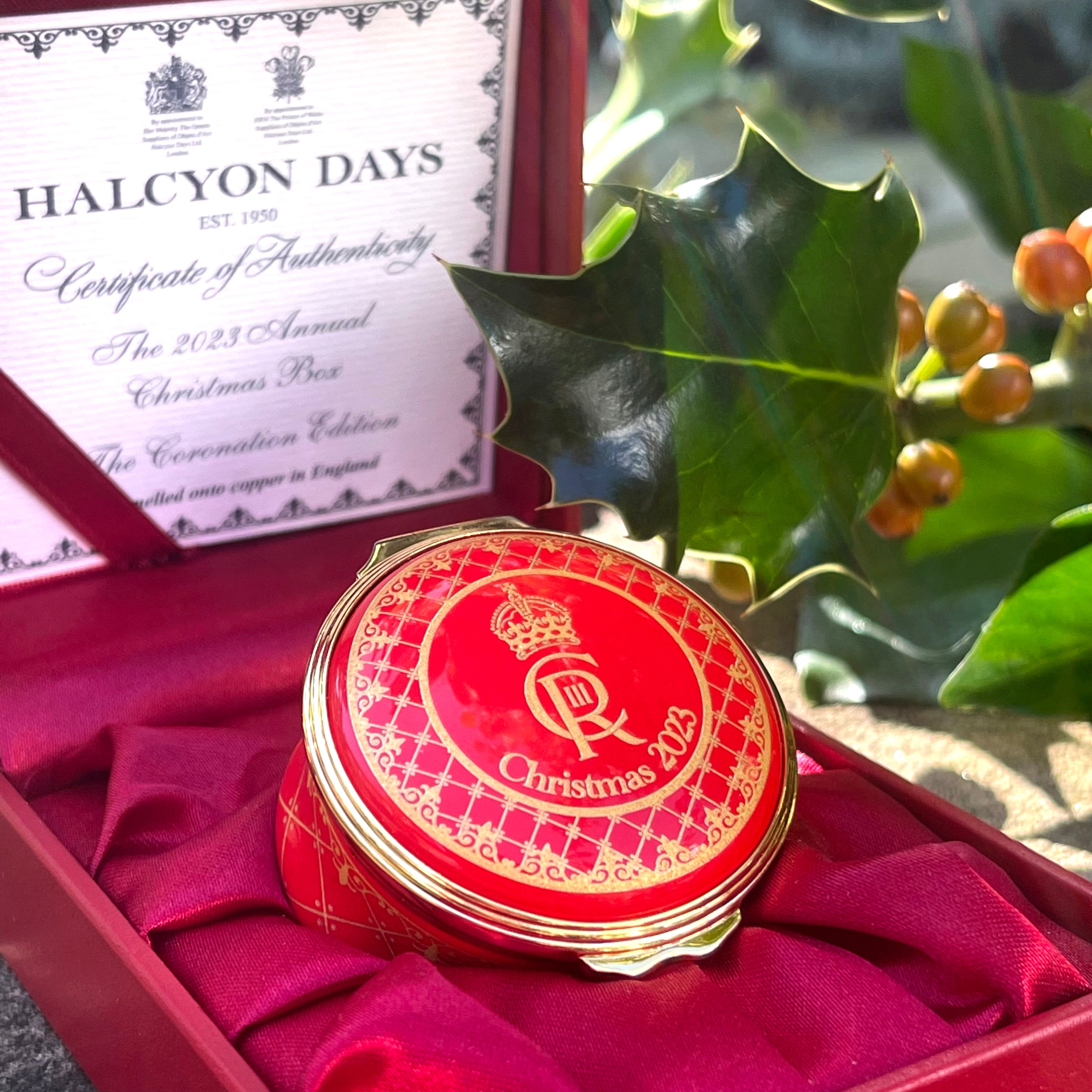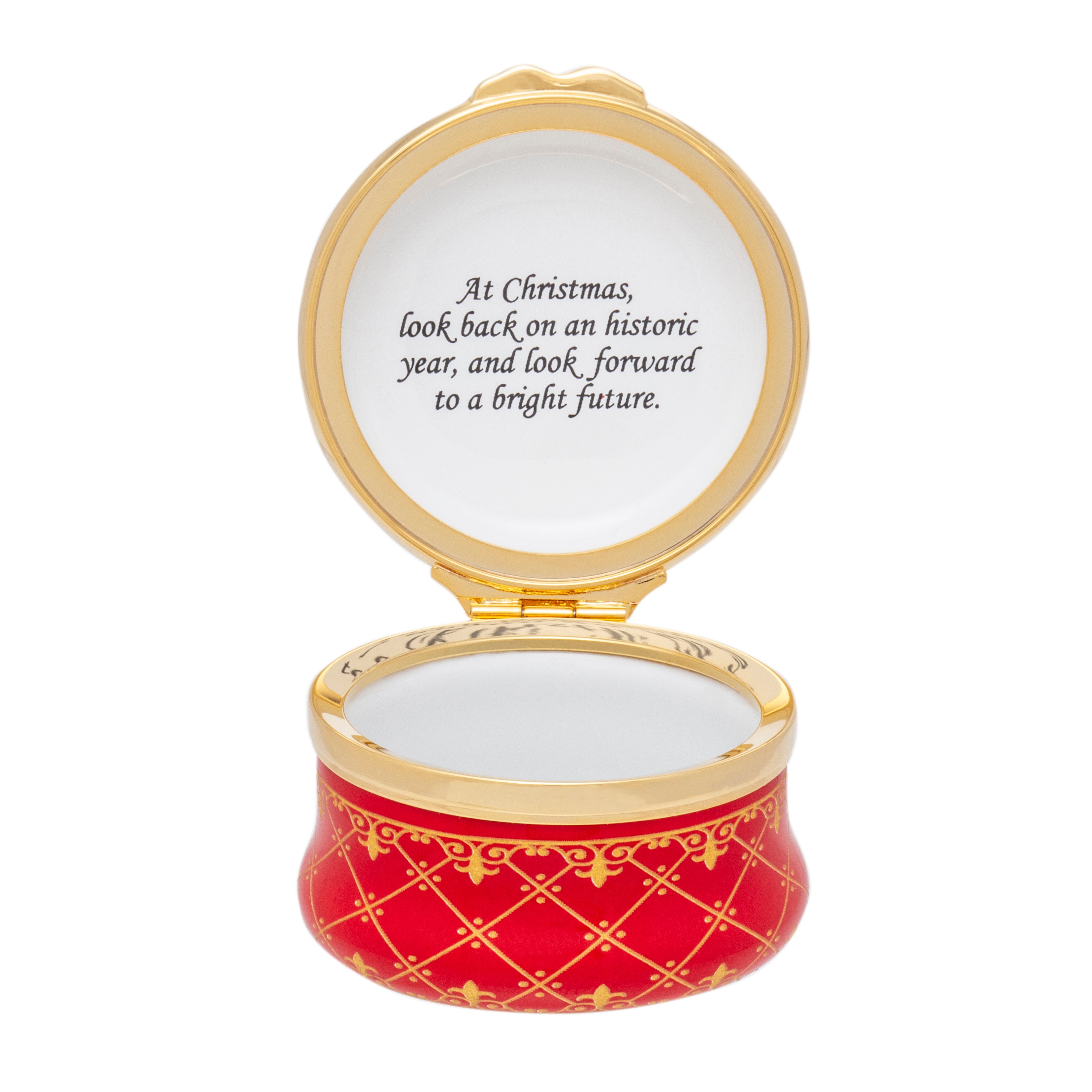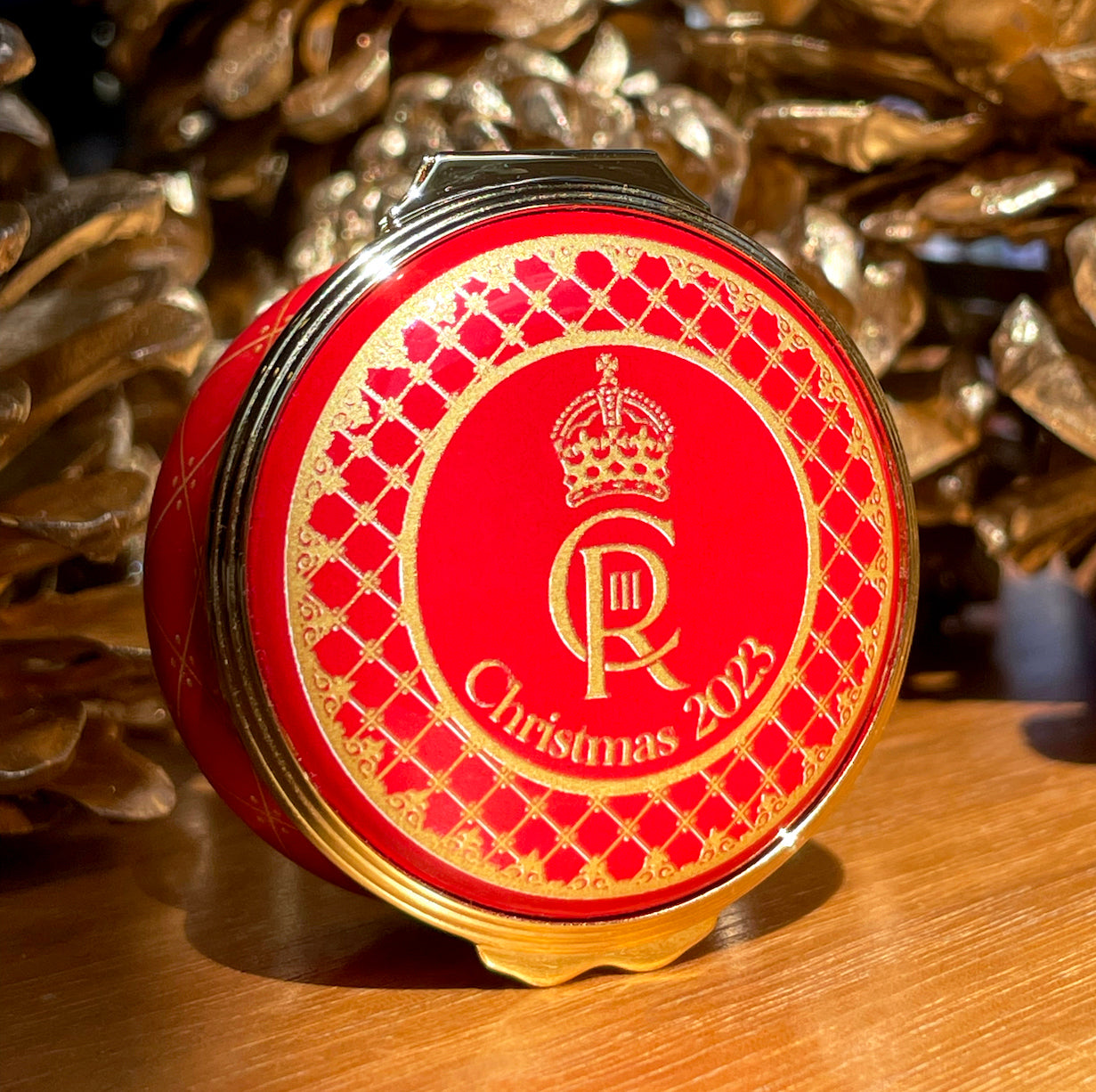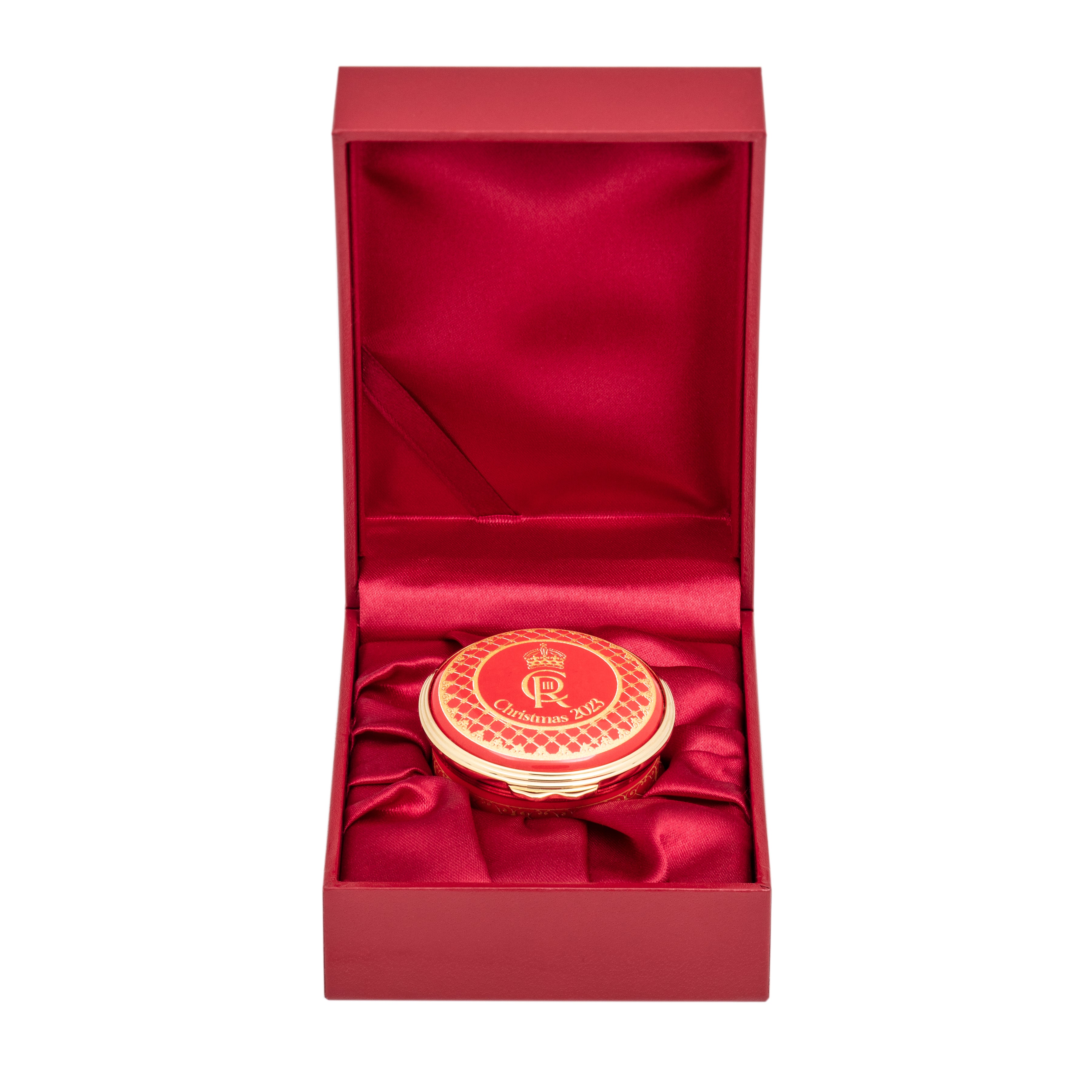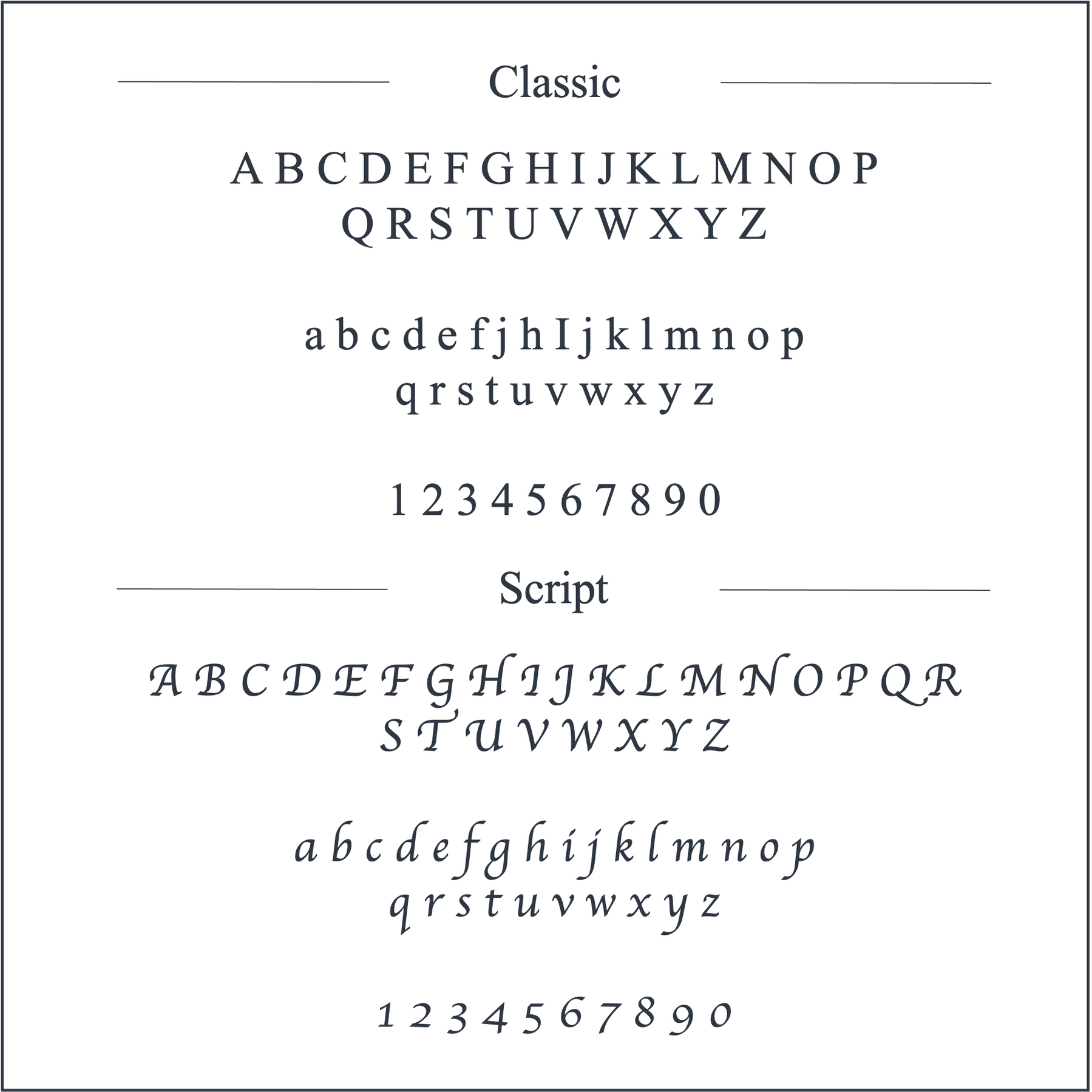 2023 Christmas Box - Personalised
This item is made to order and will take 2-3 weeks to deliver.
Description

Introducing a regal masterpiece which has been meticulously handcrafted to commemorate the Christmas season in this special Coronation year.

This year's captivatingly scarlet box is a celebration in itself, showcasing the Royal Cypher of His Majesty King Charles III encircled by a delicate gold trellis design.

We are immensely proud to continue a cherished tradition through this latest edition of our Annual Christmas Box. Since we began producing our dated annual enamel boxes in 1973, when we created our first Christmas Box, they have helped our customers mark life-defining moments and historical events alike.

Whether you present this year's box as a gift or wish to enrich your personal collection, we invite you to partake in this tradition and create memories that will bring warmth and happiness for years to come.

Convey the spirit of this year's royal celebrations into your home with a keepsake that is not only a decorative piece but a symbol of a significant moment in time, a testament to the splendour of this coronation year.

This box is available for personalisation, offering the opportunity to record your own cherished Christmas memories.
Delivery Information

Please note that this product is handmade to order and will take approximately 2-3 weeks to deliver.
Measurements

Length 46 mm
Height 28 mm
2023 Christmas Box - Personalised